Knives Out 3 Will Explore The Sexuality Of Daniel Craig's Character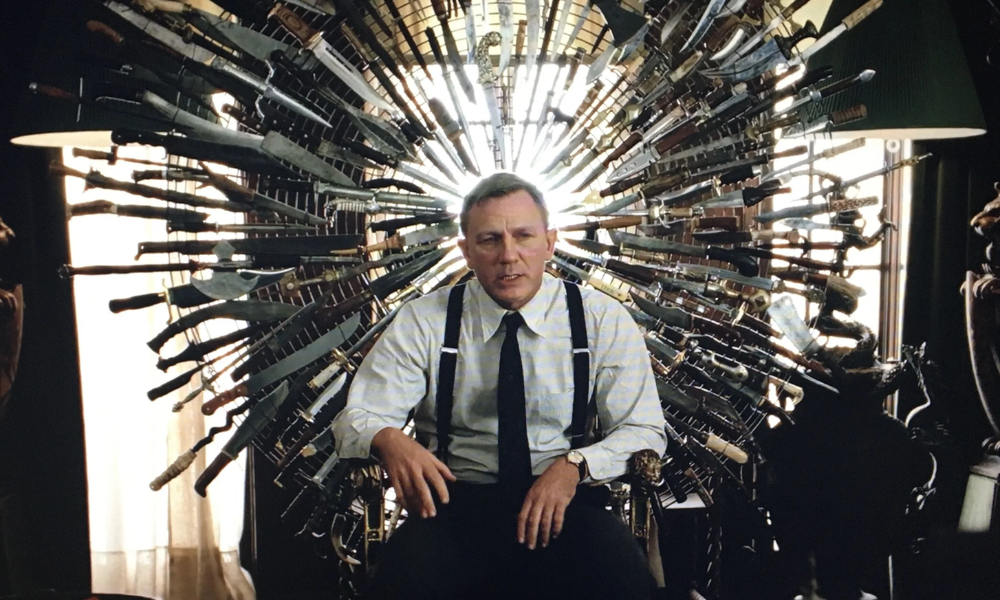 Knives Out franchise director Rian Johnson teases that Knives Out 3 will dive deeper into Daniel Craig's character's sexuality.
Knives Out is one of the most surprising films in 2019. It follows the story of a master detective named Benoit Blanc (Daniel Craig), who is investigating the death of a wealthy family patriarch. Together with Craig in the film was Chris Evans, Ana de Armas, Jaime Lee Curtis, Toni Collette, Michael Shannon, Don Johnson, Katherine Langford, LaKeith Stanfield, Jaeden Martell, and Christopher Plummer.
Knives Out had its world premiere at the 2019 Toronto International Film Festival on September 7, 2019. Two months later, it had its theatrical release on November 27. The film was a commercial success that grossed $311.4 million worldwide on a $40 million budget.
Because of the film's massive success, Netflix decided to buy the rights to the film, allowing Johnson to write and direct the two sequels for the film. The first sequel of the film Glass Onion: A Knives Out Mystery had its world premiere at the Toronto International Film Festival on September 10. Meanwhile, it will have a one-week limited theatrical release on November 23. The sequel will start streaming on Netflix on December 23. There is no news yet on when or what Knives Out 3 will be all about.
Craig reprises his role as Detective Blanc in Glass Onion. The cast includes Edward Norton, Janelle Monáe, Leslie Odom Jr., Kathyrn Hahn, Jessica Henwick, Madelyn Cline, Dave Bautista, and Kate Hudson. Glass Onion follows the story of a tech billionaire Miles Bron (Edward Norton), who invites his friends over in his private Greek island. Their getaway turned to chaos when they noticed a dead person's body. This is where Craig's Detective Blanc comes in and tries to solve the mystery.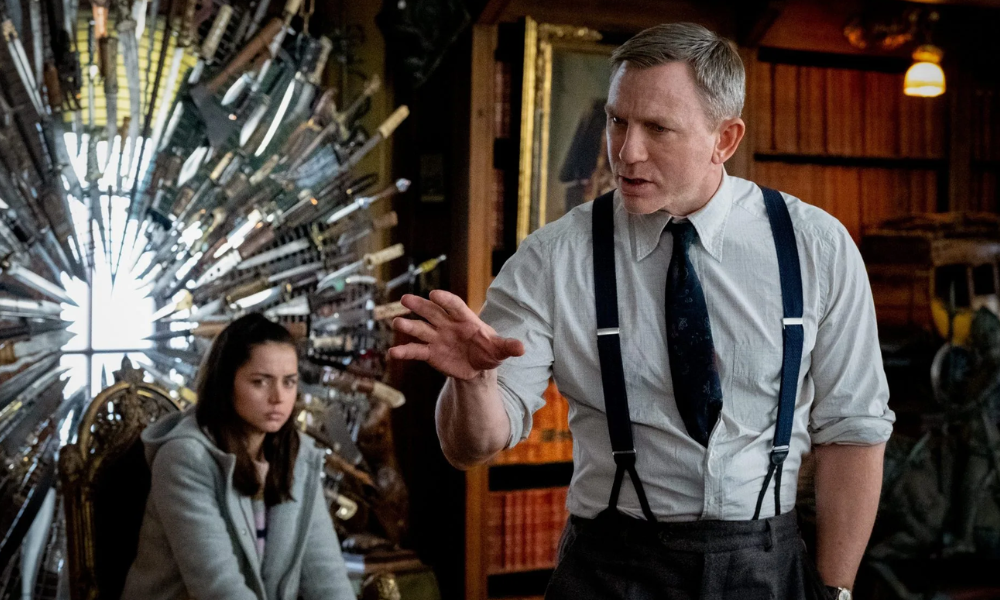 Image: Netflix
Director hints that Detective Blanc's sexuality will be represented more in 
Knives Out 3
But aside from Glass Onion's interesting storyline, Johnson revealed a key element about Craig's character. Earlier this month, Johnson confirmed that Craig's Detective Blanc is gay.
The announcement came during a press conference at the London Film Festival. The director was asked if Detective Blanc's cohabitating with another suggests that he is gay, to which Johnson categorically answered, "Yes, he obviously is." While he didn't give the name of the actor who'd play Blanc's partner, the director mentioned that "there's nobody in the world can imagine in bringing more joy for Benoit Blanc to be with." Craig chimes in and says, "No spoilers who wouldn't want to live with that person?"
In an interview with Above the Line, Johnson mentions that Blanc's sexuality will be explicitly mentioned in Glass Onion. Johnson teases that Detective Blanc's sexuality will play a big role in the succeeding stories of the franchise. This means that we can know Blanc a little more when Knives Out 3 comes out.
"If you watch the movie, I think it's made explicit. In terms of exploring it, I mean, maybe, but with these movies, I mean, they're not really about the detective's sexuality. it's baked into the genre a little bit the detective is kind of set outside the realm of the human drama that's going on with the rest of the suspects, so I'm sure it'll come into play because it's a big part of who he is, obviously. It's just a fact about his character."
With this in mind, it'll be exciting to see how the events in Glass Onion would develop Blanc's character. We'll get to know more about the character when Knives Out 3 is near completion.
While waiting for the release of Glass Onion on Netflix, you can watch 2019's Knives Out on the streamer. 
Paul is many things. He's a fan of anime, superheroes, and everything in between. He dedicates his downtime to annoying the heck out of his cats and dog.
Leave a comment