Knives Out 3 Netflix – No Plan In Mind?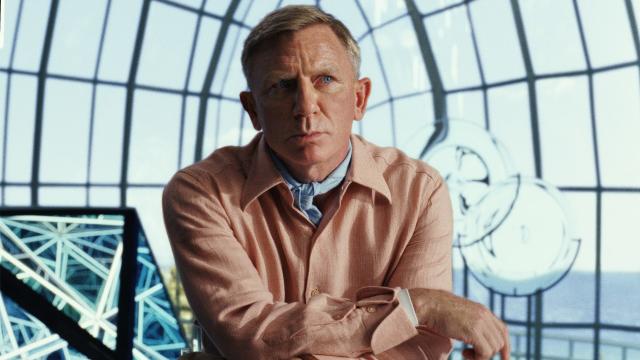 Just last month, Netflix released the latest entry in the Knives Out franchise. It's titled Glass Onion: A Knives Out Mystery, and critics gave it some great reviews. Of course, this isn't much of a surprise. After all, the supremely talented Rian Johnson is the one who created it! Now, even though Netflix hasn't officially commissioned it yet, Rian Johnson revealed he's already started work on it. In fact, according to rumors, he's started to write the script for the Knives Out 3 Netflix film. But what do we know so far about it? Keep reading to find out!
Although Netflix hasn't revealed any official information yet, it's unsurprising that Rian Johnson is already working on a movie. After all, Glass Onion was a huge success, both in the cinema and on the streaming site. Currently, we don't know anything about when Netflix will begin production on the movie. Additionally, there were rumors that Rian Johnson didn't know where to go next for the movie. So, there were many rumors that Netflix could potentially scrap it instead. Thankfully, recent revelations indicate that this isn't true. Instead, it seems that Rian Johnson is working hard to create the movie's next entry.
There are a few things we know almost for certain about the movie. Naturally, Detective Benoit Blanc, who Daniel Craig plays, will be the lead character in the movie. Previously, Blanc appeared in Knives Out and the sequel movie. According to Rian Johnson, he's creating the Knives Out 3 Netflix film right now because he thinks it's his most exciting project. Apparently, he feels he can't do any other films until he's finished with this one!
Poker Face Peacock
Image: Netflix
Of course, any Knives Out fans will be glad to hear this. However, not everyone is going to be so pleased. Unfortunately, it seems that Star Wars fans are all lucked-out! Originally, Rian Johnson created the second sequel movie, titled The Last Jedi. According to rumors, he was also going to create a new Star Wars trilogy. However, since he's working on the Knives Out 3 Netflix film, it's unlikely we'll hear anything about the Rian Johnson Star Wars films for a while.
Even so, Knives Out isn't the only thing Rian Johnson is working on. In fact, some projects he's doing don't even involve Netflix! His newest television series, Poker Face, comes onto the streaming service Peacock on January 26th. Like the Knives Out films, this show is also a mystery, but it centers on a woman called Charlie instead. In this show, Natasha Lyonne stars as Charlie with co-stars Colton Ryan, Brandon Michael Hall, and Megan Suri.
Similarly to Knives Out, Charlie has a unique ability. However, hers is being able to tell when someone is lying to her, causing Charlie to travel to America to solve crimes. Currently, we know it'll be ten episodes long.
As soon as this series finishes, Rian Johnson will have plenty of time to work on the Knives Out 3 Netflix film. Sadly, we know nothing about the movie's plot, characters, or setting. However, based on the previous entries, it'll likely be a murder that Benoit Blanc investigates. Also, rumors indicate that the newest entry will differ from Knives Out and Glass Onion.
Knives Out 3 Netflix Film Release Date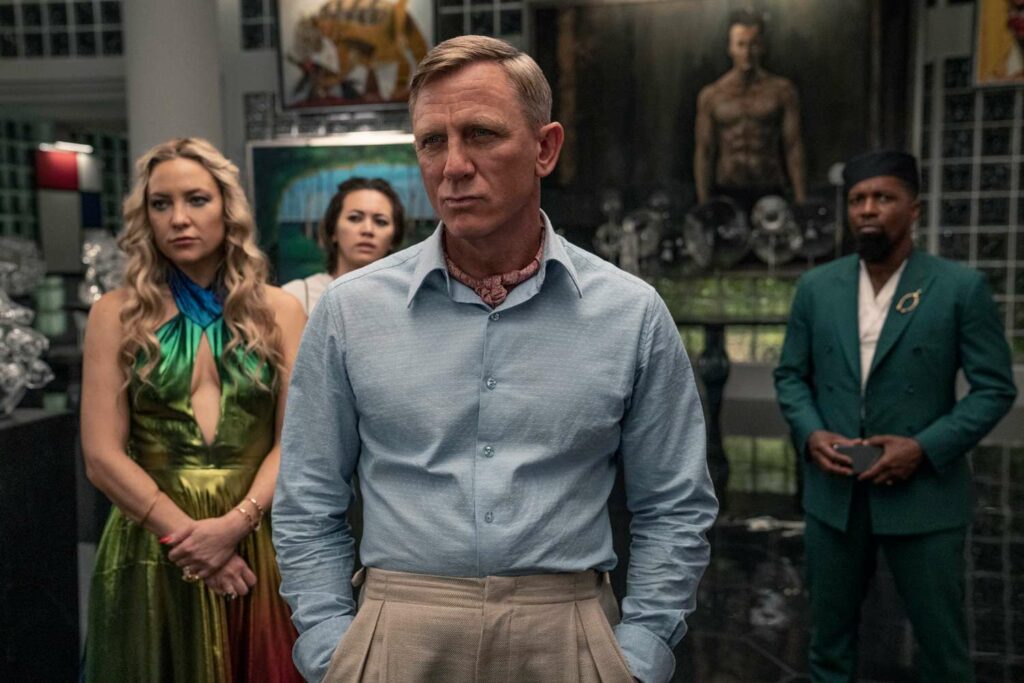 Image: Netflix
Sadly, there's no word on a release date for the film either. However, we can look at the last two films to understand when. Previously, Knives Out came out in November 2019 and was a huge success. Similarly, Netflix released Glass Onion in cinemas in November 2022, then on their streaming service in December. So, we may get the Knives Out 3 Netflix film around the holiday season in 2024 or 2025. Whenever it is, we're sure the film will be exciting!
Hi! I'm Arvyn, and I'm an English teacher from the UK. I've been teaching English online for over 4 years to students from all across the world and all ages. Outside of work, I'm a huge fan of reading, video games, and playing with my adorable kitties. See ya!
Leave a comment