Keanu Reeves Esquire Interview: Will Smith, Thank You For Turning Down The Matrix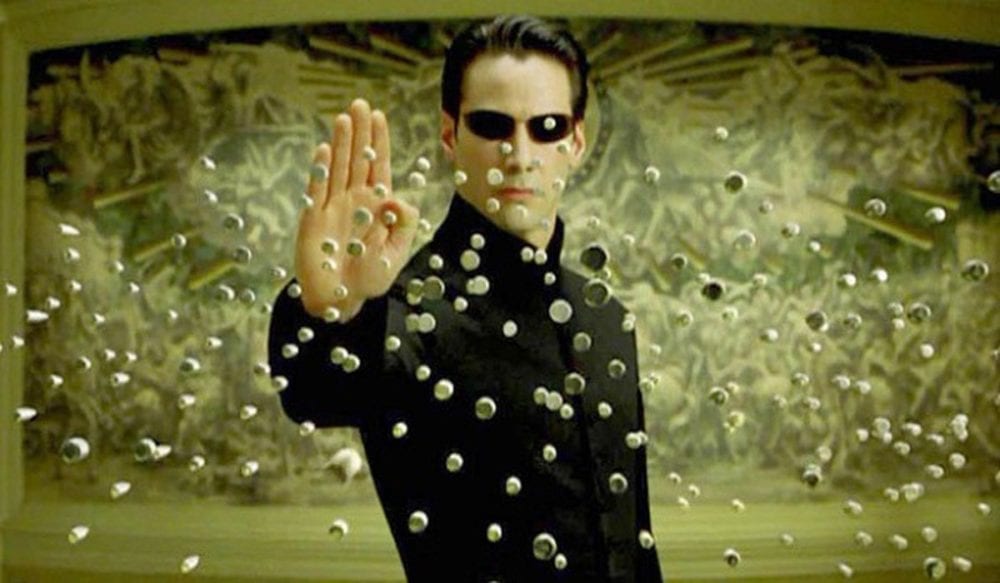 Keanu Reeves is a bit of an enigma when it comes to Hollywood leading men. He's quite soft-spoken and isn't in the public eye a lot (save for his movies), yet he still commands adoration from fans around the world. From the loveable stoner Ted in Bill & Ted's Excellent Adventure to heartthrob police officer Jack Traven in Speed, Reeves has played a wide variety of characters, but the one that really solidified his role in American pop culture was as Neo in The Matrix franchise. Recently, he went on camera to answer a series of questions for Esquire, and it shed some light on the actor, namely his thoughts on Will Smith turning down the role of Neo back in the 1990s. So what did we learn from Keanu Reeves Esquire interview about Will Smith and the role of Neo? Read on for more! In the meantime, #KeanuForever.
What Keanu Reeves' Esquire Interview Told Us About Will Smith Turning Down The Role Of Neo
Image via Paramount Pictures
In the interview with Esquire on their segment called "Explain This," Reeves talked about what it meant to get the role that Will Smith had turned down. He said:
"Well, it changed my life. And, it was such a wonderful creative experience, and so to play Neo in The Matrix trilogy and now in the fourth… It impacted my life, personally and creatively. Thank you very much."
As Hollywood lore goes, Reeves hadn't been the studio's first choice to play "The One"; it was actually Smith, who at that time was one of the biggest and most bankable leading men around. When told the plot though, Smith turned down the role in favor of filming Wild Wild West, which didn't have quite the impact at the box office, to say the least. The Matrix movies catapulted Reeves to international stardom and still has a loyal following to this day, as seen in the excitement over the upcoming The Matrix Resurrections, the fourth movie in the franchise.
Smith, however, doesn't regret turning down the role. He posted a cheeky video on his YouTube channel, explaining that he's glad Reeves took the role of Neo. He explained:
"Keanu was perfect, Laurence Fishburne was perfect. If I had done it, because I'm Black, then Morpheus wouldn't have been Black. 'Cause they were looking at Val Kilmer. Val was going to be Morpheus. So I probably would have messed The Matrix up. I would have ruined it, so I did y'all a favor."
Regardless, both actors have enjoyed long and successful careers in Hollywood, and continue to make movies to this day. If you want to check out Reeves full Esquire interview, check out the video below:
You can see Keanu Reeves in the upcoming The Matrix Resurrections, premiering in theaters on December 22, 2021. 
What did you think of Keanu Reeves Esquire interview: Will Smith and him turning down the role of Neo? Let us know in the comments below!
Featured image via Warner Bros.
Keilin Huang is a freelance writer that likes the Oxford comma, reading from her neverending pile of books from the library, and Reeses peanut butter cups. She thanks her Dad for introducing her to his Superman comics and probably majored in Journalism because of Lois Lane. Contact her at [email protected]
Leave a comment