Jumanji: The Next Level – Box Office Success, But Is It Better Than The Last One?
A popular trend in reviews of Jumanji: The Next Level is giving props to the original reboot. When Welcome to the Jungle released in 2017, fans and critics were skeptical. On the one hand, the original cult favorite starred Robin Williams, who had only passed away a few years before the reboot. Nevertheless, a film starring Dwayne Johnson, Karen Gillan, Kevin Hart, and Jack Black seemed like it could go either way. Well, the film pleased most everyone who saw it, and surprisingly so. The follow up released just this week, and it's making a killing at the box office. Does that mean it's better than its predecessor, or are we getting more of the same?
Jumanji: The Next Level – Funny, But Not Funnier
A key element of the humor in Jumanji stemmed from two trusty comedic themes. Firstly, we saw plenty of jokes about the kids who got stuck in the game looking far different than their real selves. Next, we had personality clashes, with Dwayne Johnson and Kevin Hart bickering in their beloved serious guy meets eccentric overreactor. The sequel seems to stay the course, for the most part, with many reviews saying the film is still funny. And yet, most reviews released so far say it's not necessarily funnier than the first. Does that make it a successful sequel or a disappointment?
Sony Pictures considers the film a success so far, with $50 million+ coming in by Saturday morning of its opening weekend. That's far better than Richard Jewell or Black Christmas (read our review here), the latter which recently got a lukewarm review from Comic Years' Salomé Gonstad. The film was bound to make a good deal of money; most comedic sequels get great opening weekends from their predecessor's success alone. The box office is largely going to shift next week, as we see The Rise of Skywalker hit theaters on the 20th.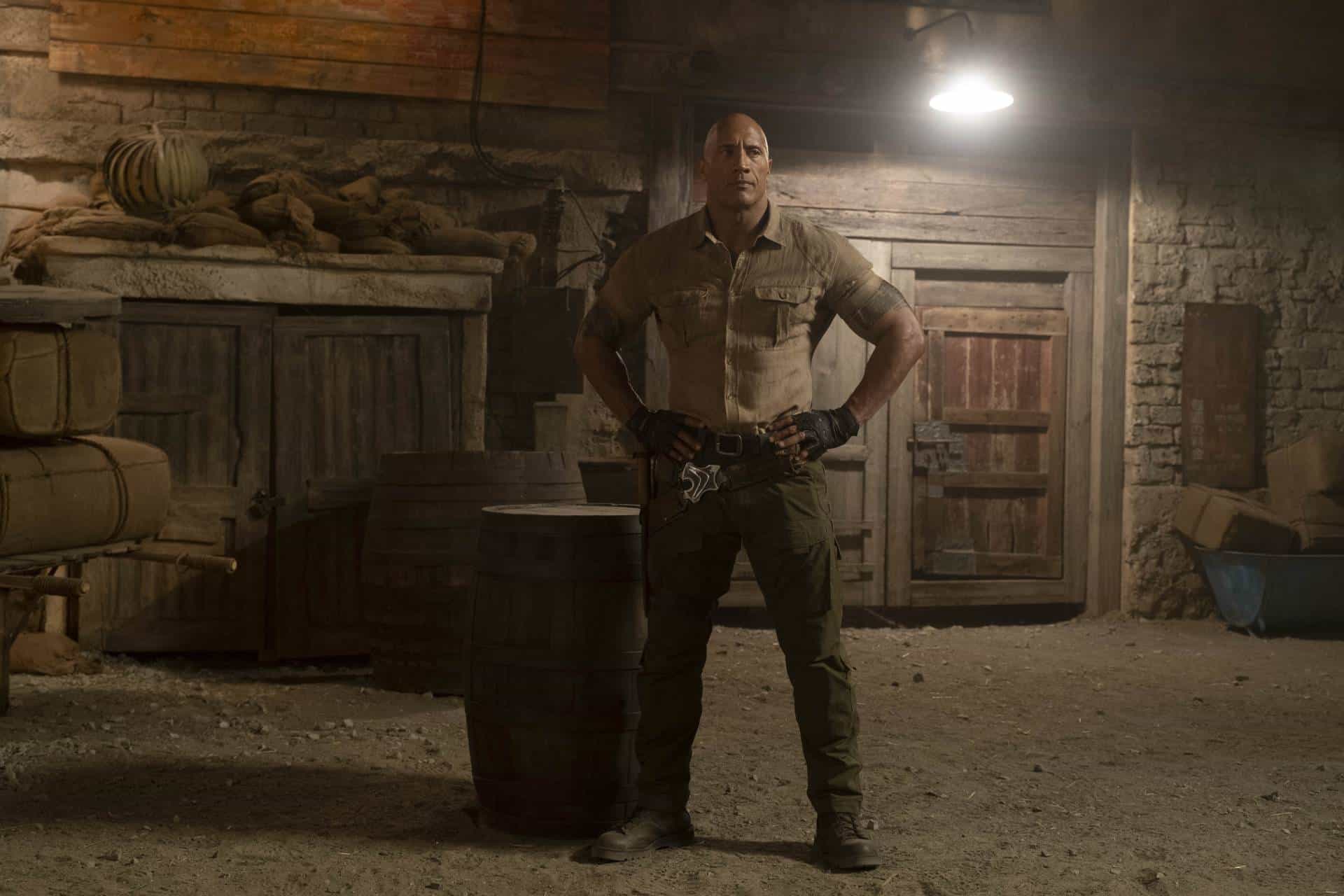 Image Credit: Sony Pictures
Star-Studded Cast of Jumanji Leads the Film's Strengths
Of all the reasons to love Jumanji: The Next Level, the cast is stacked. Dwayne Johnson, despite his constant presence in Hollywood, still hasn't worn out his welcome. Likewise, Kevin Hart seems to be settling back into his successful career after the 2018 Oscars fiasco. Then, there's Jack Black, who still consistently does well in any role he plays. Finally, Karen Gillan is one of the best action starts in film today. I'd love to see more of her where she carries a film solo, but she fits into ensemble pieces so well. Danny Glover, Danny DeVito, and Nick Jonas also show up in The Next Level, making its lineup one of the strongest comedic casts this year.
The comedy of Jumanji isn't terribly well thought out. The film doesn't need to be a triumph of the genre. The movie needs to be fun and on par with its last entry. From the looks of it, the film accomplishes both of these feats. Sure, it might not be better than the first, but it doesn't need to be. With a great cast, a good premise, and some laughs, Jumanji: The Next Level can hold its own through December. Not everyone wants to see Star Wars, so Jumanji offers an alternative. Topped with a $50 million Friday showing, Sony should feel confident in the film moving forward.
Are you planning on seeing Jumanji: The Next Level? Let us know if reviews have deterred you, or if you still plan on checking it out! Keep up with Comic Years on Twitter!
Featured Image Credit: Sony Pictures
Taylor is the Gaming Editor of Comic Years and a lifelong fan of video games. He holds two degrees in Political Communication and wrote a Master's Thesis on resistance movements, race, and the exploitation of college athletes. His wife and two Toy Australian Sheppards keep him sane.
Leave a comment