Judy: Renée Zellweger is Going for the Oscar, Rain or Shine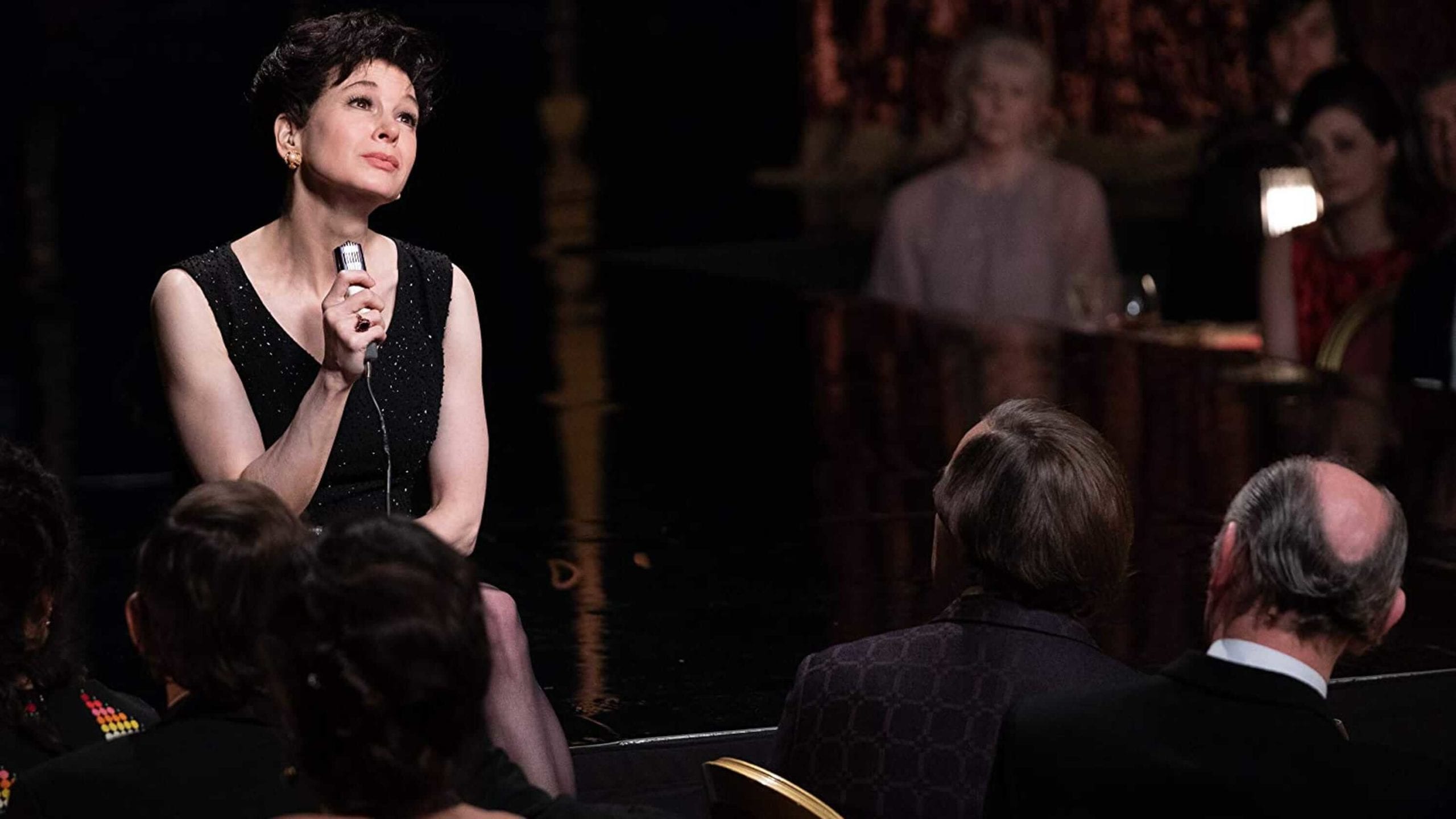 From November 2018 to September 2019, we've had three of the best music biopic performances we've ever seen. First, Raimi Mallick burned through the sky as Freddie Mercury in Bohemian Rhapsody, then Taron Edgerton entertained our brains as Elton John in Rocketman. And now we have Renée Zellweger as Judy Garland. From the moment you see her, you'll fall for her. Judy is a beautiful and sad film honoring one of Hollywood's most beloved icons, and it's going to dream itself right to a bunch of Oscar nominations, including best actress for Renée Zellweger.
Will Judy really get Renée Zellweger a second Oscar?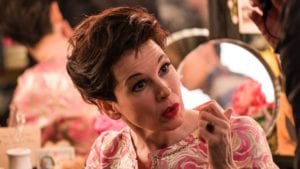 (Twentieth Century Fox)
To play Judy towards the end of her life, Zellweger went through a transformation, pulling a Christian Bale and becoming dangerously thin. But there's more to her performance that her haunting thinness and a haircut. Zellweger disappears into Judy. It's hard to even find her face. She gets every one of Garland's mannerisms and twitches. Her voice, either talking or singing, is no longer Renée Zellweger, it's all Judy Garland. There's no way Zellweger isn't nominated for Judy, and it's going to be hard to beat her.
Could there also be a Supporting Actress Oscar Nomination in Judy?
(Twentieth Century Fox)
Most of the movie takes place during her famous London performances (just months before she died). However, we also get flashbacks to her time filming The Wizard of Oz. These scenes are some of the hardest to watch. We see her mother and the studio executives literally starve her and put her on drugs. They stop just short of showing how this 15-year-old starlet was sexually assaulted, but they definitely let you know it happened. Best of all, while Zellweger is astounding as Judy at 47, newcomer Darci Shaw (this is her first film) is amazing as the teenage Judy.
Future Music Biopics Will Have a Hard Time Living up to Freddie, Elton, and Judy.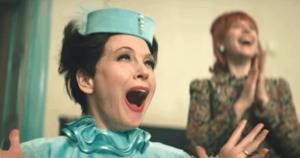 She's laughing at the poor actors coming next. (Twentieth Century Fox)
In the next few years, we'll see movies based on the lives of Elvis Presley, Aretha Franklin, Amy Winehouse, Leonard Bernstein and more. These movies would not even be in production if Bohemian Rhapsody and Rocketman weren't so successful. Now with the critical acclaim of how great Renée Zellweger plays Judy, whoever takes those roles better be at the top of their game.
Grade: Well, Can't Watch Wizard of Oz ever again.
(Featured Image: Twentieth Century Fox)
Roman Colombo finished his MFA in 2010 and now teaches writing and graphic novel literature at various Philadelphia colleges. His first novel, Trading Saints for Sinners, was published in 2014. He's currently working on his next novel and hoping to find an agent soon.
Leave a comment