John Krasinski Wants To Be Mr Fantastic, And We Think That's Fantastic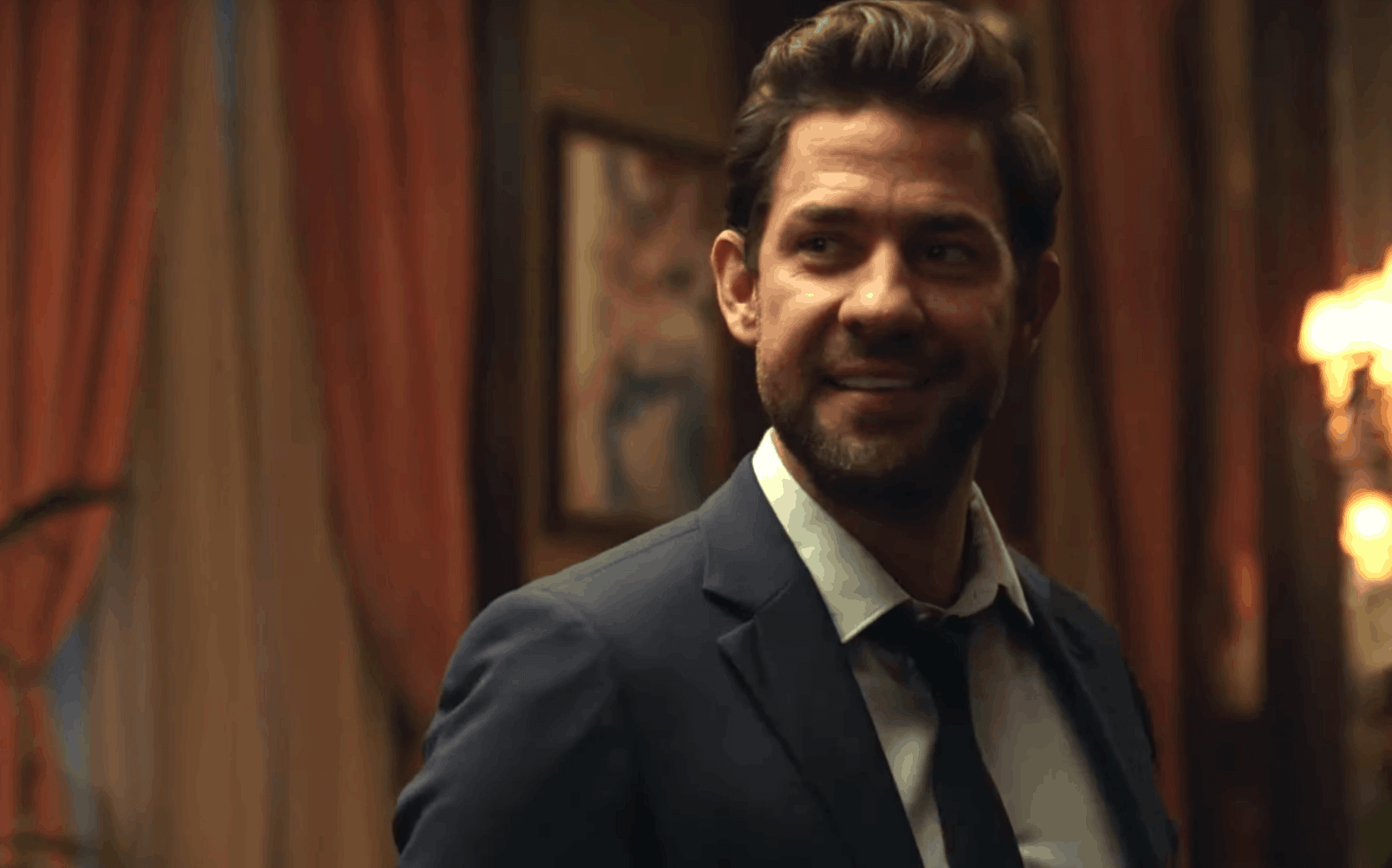 The Fantastic Four franchise has been done before. In fact, the 2005 film starred one of our favorite Marvel members, Chris Evans, as Johnny Storm, a.k.a. the Human Torch himself. While the first Fantastic Four and its sequel were moderate successes, its reboot did significantly worse. Fantastic Four, or, FANT4STIC, came out in 2015 and was considered a massive bomb.  So, some fans are hoping that Marvel brings the heroes into the MCU. And, to play Mr. Fantastic, they already have an established actor vying for the role. John Krasinski, of A Quiet Place (and A Quiet Place 2 if we trust the trailer) and The Office fame has his eyes on the role of Mr Fantastic. And honestly? We can see it.
John Krasinski Wants To Be Mr Fantastic
Casting rumors, especially when it comes to the MCU, are always circling the internet. One of the more recent rumors has centered on Krasinski in a role for a (non-confirmed) Fantastic Four reboot. He's charming, has some good acting chops, and has the charisma for the role. So, why not! When asked about how he feels about the rumor and potentially being in the film, Krasinski was more than excited to talk about it. He says that he's heard nothing from Marvel, but he'd be happy if he's being considered. In fact, he even thinks he would "love it".
Image via Paramount Pictures.
With Krasinski's success in directing A Quiet Place, it's unclear whether his future holds more acting or more directing. He was also asked if he'd consider directing a Marvel film. Though, he isn't too excited about that idea. "I don't think I'm your guy. But if I was to act in one? I'd have so much fun," he went on. So, while he likely won't be behind the scenes of any upcoming Marvel movies, we have a glimmer of hope that his face will be front and center.
Krasinski Almost Made It Into The MCU Years Ago
It's hard to picture anybody besides Chris Evans in the role of Captain America. Though, Krasinski had his eyes on that role, too. He had auditioned and even got to try on the suit, but ultimately the role went to Evans. Though, he wasn't disappointed, as he trusted that Evans would nail the part. In an interview with Conan O'Brien, he also mentioned that watching Chris Hemsworth as Thor made him realize that he wasn't "cut out to be a superhero". We can only hope that he's changed his mind because we think he is!
Readers, how would you feel watching John Krasinski in the role of Mr Fantastic for a potential reboot? Let us know what you think! And, if you can't picture him in the role, who else would you like to see it go to?
Featured image via Amazon Studios.
Meghan Hale is the kind of movie lover that has a "must watch" that is a mile long... and growing. When she isn't talking about the latest film and television news she is writing one of her many in-process novels, screaming film trivia at anybody who will listen, and working as a mental health care professional. Follow her on Twitter @meghanrhale for some fun theories and live reactions to all things entertainment.
Leave a comment