A John Krasinski Fantasy Comedy Is Coming And Will Star Ryan Reynolds!
Everyone's favorite office friend-turned-action-hero is writing and directing a fantasy comedy movie for Paramount! John Krasinski, of The Office fame, is teaming up with Ryan Reynolds on a movie called Imaginary Friends, which is going to start production next summer in time for a 2023 Thanksgiving release. Phoebe Waller-Bridge (Fleabag) and Fiona Shaw (Killing Eve) will also star. This John Krasinski fantasy comedy already sounds like a hit! Sign me up!
What Will This John Krasinski Fantasy Comedy Be About?
According to People, Imaginary Friends will revolve around a man who can communicate with other people's former imaginary friends, some of whom he discovers are angry or sad about being cast aside. While not much else is known, it's said the story is based on an original idea of Krasinski's about a child's journey to rediscover their imagination. There's also no word on what kind of characters Krasinski, Reynolds, Waller-Bridge, or Shaw will play.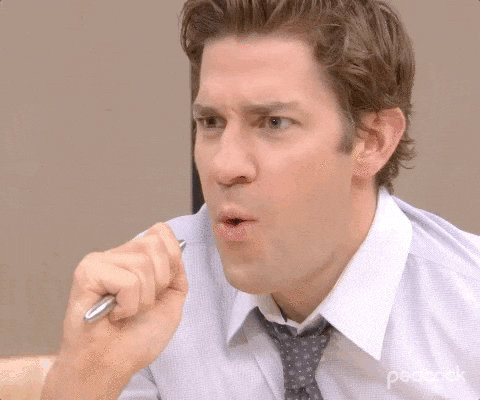 Krasinski has been spending more time behind the camera rather than in front of it as of recent. He directed A Quiet Place and worked with Paramount on the sequel. We also know that he can be funny (duh, The Office), but also creative as seen in his pandemic show Some Good News. Reynolds is also highly entertaining and delighted audiences as the foul-mouthed anti-hero Deadpool as well as the adorable Pikachu and overly optimistic Guy in Free Guy.
Krasinski and Reynolds are both acting as producers. Krasinski is producing with his Sunday Night partners Allyson Seeger and Andrew Form. Reynolds is also a producer via his company, Maximum Effort, while Maximum Effort's George Dewey will executive produce. Krasinski and Reynolds' production banners have first-look deals with Paramount. Reynold's pact was struck when former 20th Century Fox production chief Emma Watts, who obtained Reynold's Deadpool franchise, came to Paramount in 2020.
Imaginary Friends is set to release around Thanksgiving 2023. 
Are you looking forward to this John Krasinski fantasy comedy? Let us know in the comments below!
Featured image via Paramount Pictures
Keilin Huang is a freelance writer that likes the Oxford comma, reading from her neverending pile of books from the library, and Reeses peanut butter cups. She thanks her Dad for introducing her to his Superman comics and probably majored in Journalism because of Lois Lane. Contact her at [email protected]
imaginary friends
John Krasinski
Ryan Reynolds
Leave a comment