James Gunn Shares How Important Storyboards Are While Directing a Film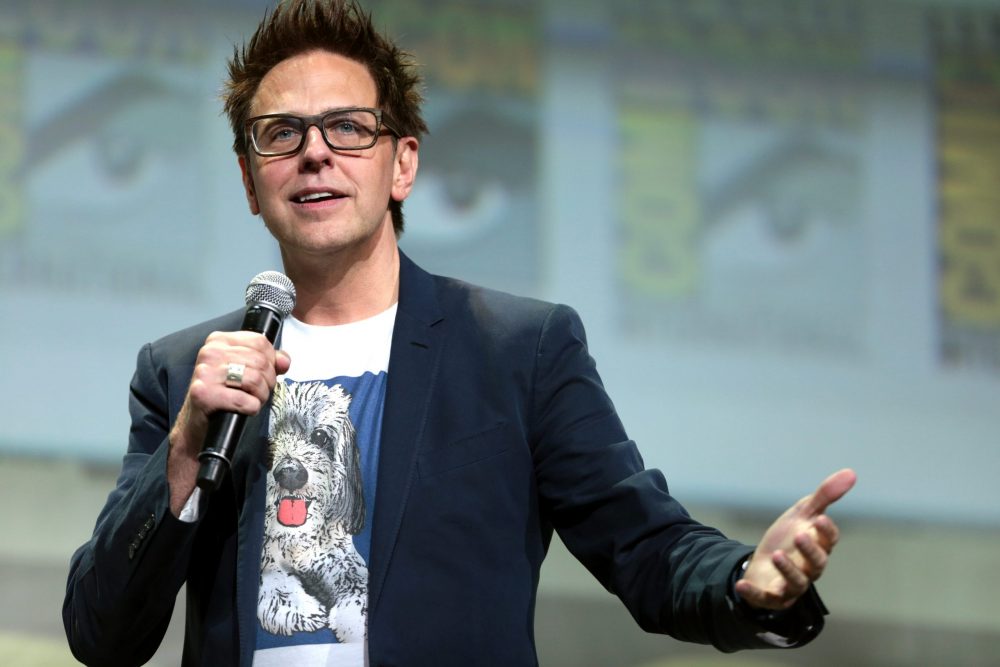 How does a screenplay go from pieces of paper to a big cinema screen? A bulk of the process is by putting it onto even more paper before it ever hits a camera! In a recent Twitter thread, director James Gunn has given us a peek at just how many storyboards go into crafting a massive superhero film.
Storyboards Are Often Forgotten About, But James Gunn Has Made Plenty Of Them
Stack of hand drawn storyboards I just finished from the past few days for #GuardiansoftheGalaxyVol3. This represents 12 pages of script & will be the foundation for this section of the film. Designing the film like this is the most important part of my job at this point. pic.twitter.com/AdUWakUr3W

— James Gunn (@JamesGunn) September 12, 2021
We rarely get behind-the-scenes looks at the directing that goes into big-budget films. And if we do, it tends to focus on directors interacting with actors or talking about why they wanted to work on a certain film. But in a recent Twitter discussion, James Gunn shared a picture of some of his recent storyboards. The massive pile represents only 12 pages of the script but includes some pivotal pages.
The director is best known for his work on the first two Guardians of the Galaxy films and the recent DCEU success, The Suicide Squad. He is currently working on Guardians of the Galaxy Vol. 3, which is in pre-production. And that pre-production requires lots of pages!
According to further tweets in the thread, Gunn relies on storyboards to help him remember how shots were initially pictured and how the movement will transform from one shot to the next. Each storyboard also includes a written piece detailing what will happen in the shot. This seems handy, as some drawings aren't always the most detailed. Nobody said directors had to be great artists!
Why Are Storyboards So Important?
Sure, directors have a script to rely on. But James Gunn would rather look to the storyboards, which he refers to as his "film Bible." Films like Guardians of the Galaxy have plenty of important dialogue and other elements of a hefty screenplay. Still, the visuals are easily one of the most important elements when elevating them above the typical comic book adaptation.
As shown in the Twitter photo, Gunn has a massive pile of storyboards for those 12 pages. He later adds that he has a drawing for every shot in the film, which will total up to 2,500 shots or more, taking up 2-10 cards. The script for Guardians of the Galaxy Vol. 2 is 139 pages. That would multiply his Twitter pile by nearly a dozen! That's a lot of paper, so hopefully, Groot is okay with being turned into some.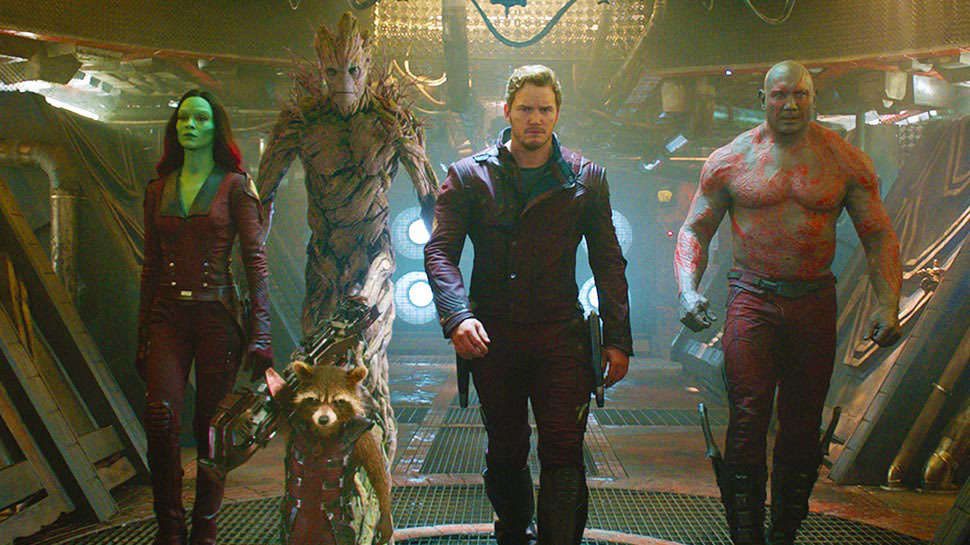 Image via Marvel Studios.
Does Everyone Use As Many Storyboards As James Gunn?
The idea of using storyboards for creating a film isn't a new technique by any means. Most wannabee filmmakers and fans are aware of the process, but it's still something that slips under the radar, and we don't often think about it when watching the results come to life.
Some storyboard artists have given us more insight into the hard work, like the storyboards released for the original Star Wars trilogy. These detail the artwork behind some famous scenes, and even some deleted and never-filmed ones! Meanwhile, other directors don't bother with this task or skip them for their most well-known films. This includes Quentin Tarantino and Christopher Nolan.
Based on what we know about Marvel films, it seems impossible that a director like James Gunn wouldn't use storyboards. So, we aren't surprised to see just how many it takes to make a great film!
Featured image via Gage Skidmore on Flickr.
Meghan Hale is the kind of movie lover that has a "must watch" that is a mile long... and growing. When she isn't talking about the latest film and television news she is writing one of her many in-process novels, screaming film trivia at anybody who will listen, and working as a mental health care professional. Follow her on Twitter @meghanrhale for some fun theories and live reactions to all things entertainment.
Leave a comment