James Gunn Is Nearly Finished With The Suicide Squad Movie
One of the most anticipated movies on the upcoming slate of DC Comic book films is The Suicide Squad, and director James Gunn is nearly finished with it. The tenth film in the DCEU began with Man of Steel, this film is a sequel to 2016's Suicide Squad by David Ayer. A number of characters who appeared in that film will reprise their roles in this one. However, during DC FanDome, we saw even more character in The Suicide Squad official teaser trailer. This includes characters like Peter Capaldi's the Thinker and David Dastmalchian's Polka-Dot Man. The film is one of many that Warner Bros. will release simultaneously in theaters and on HBO Max. It's set to land in the late summer of 2021, but release dates are more fluid than they used to be.
Director James Gunn is very active on social media, and he often replies to fan questions about both this film and the forthcoming Guardians of the Galaxy. Naturally, he keeps plot details vague and doesn't reveal much of anything other than he's paying attention to the fans who are eager to see his work. On Monday, Gunn replied to a fan who asked for updates by saying he's "a hair's breadth from being completely finished" with the film. He also replied to another fan urging them to be patient for an official trailer for the film.
I am a hair's-breadth from being completely finished. #theSuicideSquad https://t.co/cinQo4qVjD

— James Gunn (@JamesGunn) January 18, 2021
"I know, I know. You want the trailer. Or the teaser. Or more news. Or who the baddie is (they ALL are the baddies but also…) Anyway, this will all be with you in due time, I'm working on cool stuff for you, but please be patient!"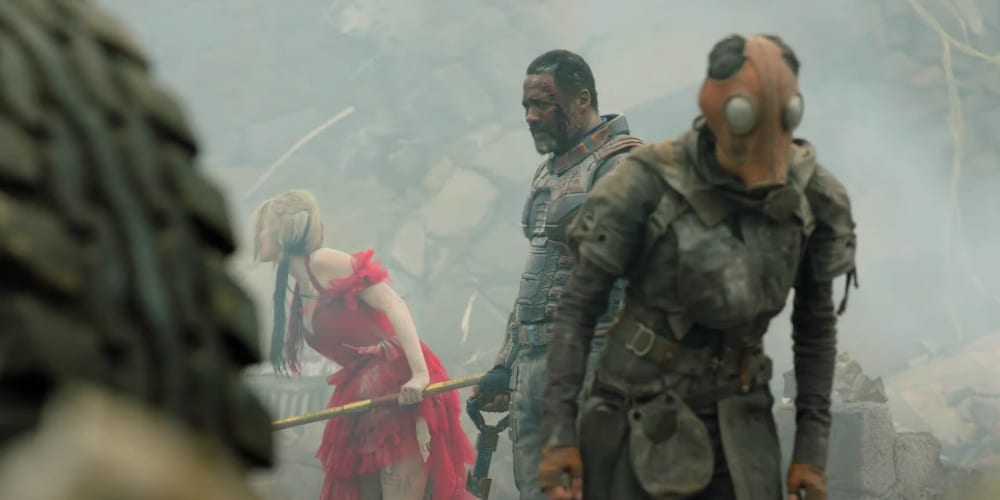 While he may be nearly finished with The Suicide Squad, James Gunn is still hard at work. He wrote and is working out the filing of the spin-off series Peacemaker starring John Cena's character. He will also have a busy 2021 and 2011. Along with Peacemaker, he will work on pre-production for the next Guardians of the Galaxy film. During the MCU portion of Disney Investor's Day, Kevin Feige revealed that Guardians of the Galaxy 3 is currently slated for a 2023 release.
The Suicide Squad debuts on HBO Max and in theaters on August 6, 2021.
What do you think? Are you excited that James Gunn is nearly finished with The Suicide Squad? Who are you most excited to see in the movie? Tell us in the comments below.
Joshua M. Patton is a father, veteran, and writer living in Pittsburgh, PA. The first books he read on his own were comics, and he's loved the medium ever since. He is the greatest star-pilot in the galaxy, a cunning warrior, and a good friend. His book of superhero short stories, Tales of Adventure & Fantasy: Book One is available as an ebook or paperback from Amazon.
Leave a comment