Ivan Reitman Died, Leaving Behind A Legacy Of Films With Heart And Comedy
When I was four years old, a movie starring a bunch of guys my mother thought was funny became my whole world for a time. My first cinematic love, Star Wars, had just "ended" (oh, sweet summer child), and it seemed impossible that any film set on boring old planet Earth could fill that hole. But Ghostbusters was something special. For a while, I would wear a backpack with the vacuum cleaner hose stuck in the back and busted ghosts everywhere. Last week, Ivan Reitman died, and he leaves behind a legacy of movies that are full of heart and comedy that work just as well today as they did 40 years ago. Ghostbusters was just the tip of the proverbial iceberg for the director and superstar producer.
Image by Dale Robinette via Summit Entertainment LLC
Now that Ivan Reitman has died, the film Ghostbusters: Afterlife is even more bittersweet than it was already. Directed by his son Jason, the elder Reitman stood in for the late Harold Ramis. Originally conceived as movie to honor and say goodbye to him, it now serves as a tribute to the man (both literally and metaphorically) behind Egon. I hope, at least, that this film serves as a small comfort to his son. One could feel the pride Ivan Reitman felt when his son picked up his legacy with the Ghostbusters and delivered something equal parts familiar and brand new.
If you look at his filmography, both as a director and producer, Ivan Reitman is responsible for a diverse array of films that all have heart and compassion at their center. Sure, some are goofy comedy. Some are action-adventure romps. A few are even part of the all-but-lost "erotic thriller" genre. Still, for people of a certain age, there is at least one Ivan Reitman film you love.
Ivan Reitman Died Suddenly, Was Still Making Movie Magic
After enjoying the press run for Ghostbusters: Afterlife, it seemed it was almost time for an Ivan Reitman renaissance before he died. There are number of Ghostbusters-related projects in the works, as well as TV show based the Bill Murray and Harold Ramis comedy Stripes. He was also not done directing, with two films reportedly in the works. The first was Summer of Love with Shawn Mendes. Not much is known about this one other than it was a musical comedy. The other project, that hits this 1980s kids right where it is supposed to, would have been Triplets. The sequel to 1988's Twins, Arnold Schwarzenegger and Danny DeVito were to reprise their roles as unlikely brothers. Yet, either Eddie Murphy or Tracy Morgan was going to join the cast as the titular Triplet. Would it have been a delight or a disaster? I don't know, but I'd loved to have been able to find out.
As a producer, Ivan Reitman continued to work, producing the Rock-led Baywatch movie, Space Jam: A New Legacy, and a pair of movies starring women that never made it out of pre-production. He also dipped into the superhero genre in the home stretch of his career, directing 2006's My Super Ex-Girlfriend, a silly superhero send-up that played with tropes of the genre, and the Will Smith film Hancock, that basically repurposed the Hawkman/Hawkgirl story without the wings. He also produced one of my favorite TV movies as a kid, The Late Shift which documented the battle between Jay Leno and David Letterman for The Tonight Show. It was a film full of great performances, but – as she always does – Kathy Bates steals the show as Leno ally Helen Kushnick.
Whether you loved Ivan Reitman for comedy or more serious fare, his art touched everyone in some way.
Ivan Reitman Leaves a Legacy of Comedy and Drama That Defined Generations
For people my age, the Ivan Reitman legacy is bigger than just Ghostbusters or even the late 20th Century goofball comedies like Meatballs or Stripes. His film Kindergarten Cop still has people adopting an Arnold accent to assure folks "It's not a tumor." He helped produce classic oughts-era films like Old School, where Blue was everyone's boy, and EuroTrip, in which we delighted that "Scotty Doesn't Know." Yet, the films he actually directed were equal parts irreverent and part of the screwball comedy DNA of film dating back to the beginning of the medium.
Still, there is no denying that his biggest-ever hit was Ghostbusters, which took four unlikely weirdoes and turned them into the heroes of New York City. While it may never have reached Star Wars' level of merchandising, it got close. With the animated The Real Ghosbusters and Ghosbusters II, there was a five-year run where they dominated the imaginations of most kids. The original film is one that holds up so well that people never tire of the jokes. The last time I saw the first Ghostbusters in the theaters, there were moments where the entire theater started giggling in anticipation of a joke. That's the kind of comedy legacy that Ivan Reitman enjoys. His loss is one that will reverberate through Hollywood for some time. Yet, along with being a titan of filmmaking for a generation, he's also a father and family man.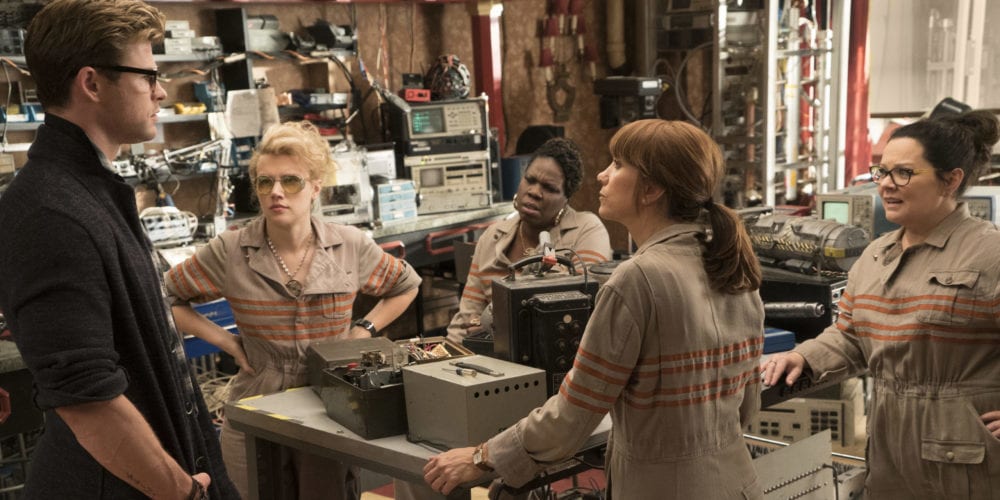 Image via Sony Pictures
"Our family is grieving the unexpected loss of a husband, father, and grandfather who taught us to always seek the magic in life. We take comfort that his work as a filmmaker brought laughter and happiness to countless others around the world. While we mourn privately, we hope those who knew him through his films will remember him always."
Reitman immigrated to Canada as a young man from the former Czechoslovakia one year after World War II ended. His mother was a prisoner in Auschwitz who survived the experience. His father served in the local resistance fighting the Nazis. Yet, it wasn't until the Soviet takeover of the area that they fled rather than be jailed for not being communists. Yet, despite coming from that kind of tragedy, Reitman was drawn to performance, specifically making art that made people laugh.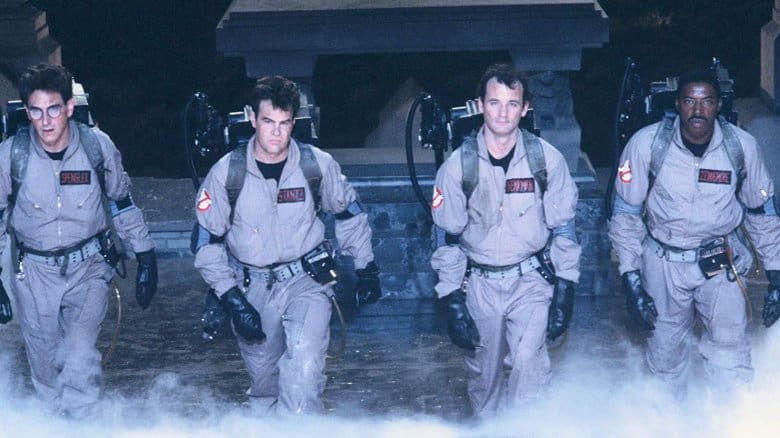 Image via Columbia Pictures
Reitman gave Bill Murray his first big break in Meatballs, which was then followed by Stripes and Ghostbusters. In the 2000s, he slowed down his directing but continued to work as a producer bringing films like Chloe, Disturbia, and I Love You Man to the big screen. Ivan Reitman was 75.
What are some of your favorite Ivan Reitman movies or projects? How old were you when you first saw Ghostbusters? Share your thoughts, remembrances, and reactions in the comments below.
Featured image via Columbia Pictures
Joshua M. Patton is a father, veteran, and writer living in Pittsburgh, PA. The first books he read on his own were comics, and he's loved the medium ever since. He is the greatest star-pilot in the galaxy, a cunning warrior, and a good friend. His book of superhero short stories, Tales of Adventure & Fantasy: Book One is available as an ebook or paperback from Amazon.
Leave a comment