It's Official: Wonder Woman 3 Is Happening
Are you one of the many movie lovers that streamed Wonder Woman 1984 over your holiday weekend? If so, then there is a pretty good chance that you were left wondering if that would be it for the impressive superheroine. Warner Bros. certainly gave us plenty of time to make predictions and wonder if there was more to come. Fortunately, we finally have some confirmation. Wonder Woman 3 is officially happening!
Wonder Woman 3 Is In The Works With The Same Team
We won't spoil the ending of Wonder Woman 1984 for those of you who have yet to watch it. Though we will say, like with most DC or Marvel properties, the film leaves us wanting more. Whether we have unresolved questions or just can't get enough of Gal Gadot's impressive battle strategies, Wonder Woman 3 is something that we are left hoping for.
The demand for the second installment in Diana Prince's films has been impressive, especially considering the state of the world. U.S. fans were lucky enough to get to stream it on HBO Max beginning on Christmas Day. Others around the world got the chance to see it in theaters or pay the on-demand fee. And despite global theater closures, the film made $16.7 million at the domestic box office, breaking COVID-19 records.
Thanks to the ongoing success of the franchise, and the appeal of actor-director duo Gal Gadot and Patty Jenkins, Wonder Woman 3 is already being fast-tracked at Warner Bros. This news comes shortly after Patty Jenkins insisted that she had yet to sign on for a third film earlier this month.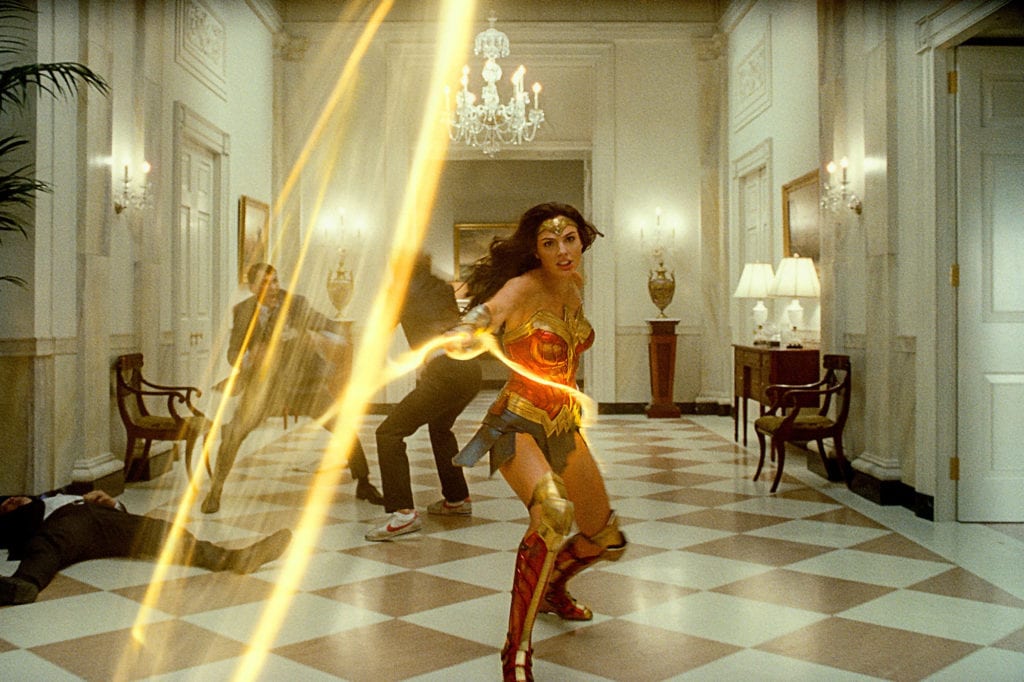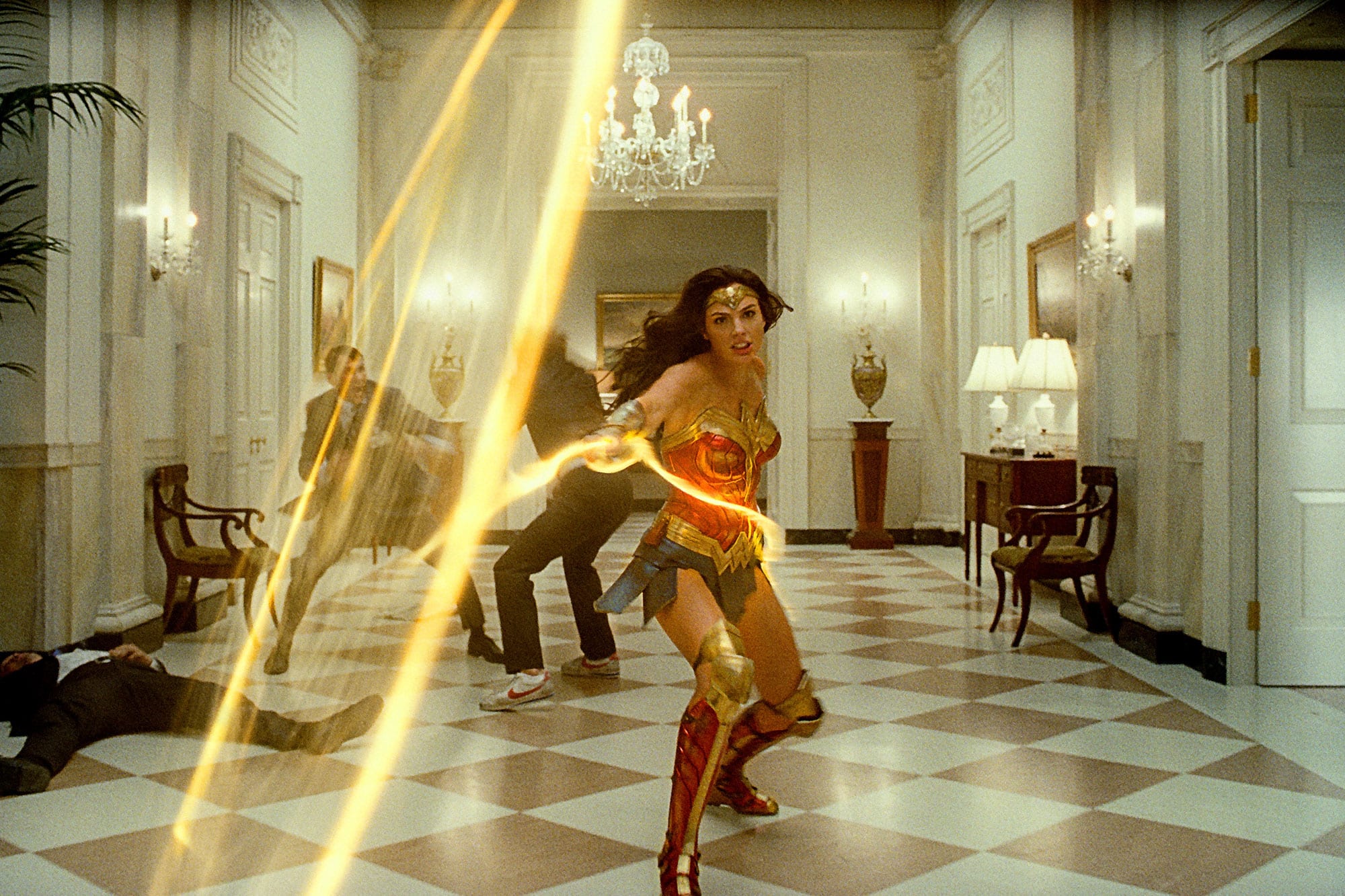 Image via Warner Bros.
Jenkins' seat in the director's chair has been a hot topic of conversation since the massive success of the first film. Wonder Woman broke records after its release in 2017, and it wouldn't have been possible without such a competent director. Fans were understandably confused when she wasn't immediately announced as the director for the inevitable sequel.
So, why the delay? Apparently, Warner Bros. put up quite the fight in giving Jenkins a fair payday. It was so much of an issue that she "started to walk away," the director explained in a podcast. Warner Bros. clearly recognized that the next film needed her, and she ended up earning as much as $9 million for the sequel (which is a substantial jump from the $1 million made from the first Wonder Woman!)
Gal Gadot has often talked about her desire to only make more Wonder Woman films if Jenkins is involved. We have to wonder if the delay in announcing Wonder Woman 3 was due to similar contract negotiations. Though, knowing Jenkins, we're confident that she argued her case and will get what she deserves!
What do you expect to see from the third and final installment in the franchise? Is Wonder Woman 3 something you're already excited about? Let's talk about it in the comments!
Featured image via Warner Bros.
Meghan Hale is the kind of movie lover that has a "must watch" that is a mile long... and growing. When she isn't talking about the latest film and television news she is writing one of her many in-process novels, screaming film trivia at anybody who will listen, and working as a mental health care professional. Follow her on Twitter @meghanrhale for some fun theories and live reactions to all things entertainment.
Leave a comment