Is Miles Morales's Live-Action Movie With Shameik Moore Confirmed?
After the success that the Miles Morales animated movie is reaping, many of us are wondering when the live-action will arrive. This character, who was born in 2011 in Marvel Comics and made the leap to an animated film in 2018, has won the hearts of fans. The last film where he appears is Spider-Man Across the Spider-Verse. This movie has become the fifth-highest-grossing film of 2023 with 617 million worldwide. With these figures, it's no wonder many of us are eager for a live-action project for the character. Now, an image allows us to get a closer look at what our new arachnid might look like in the movies; let's take a look. 
Miles Morales Live-Action Movie With Shameik Moore, see How It Looks
@spdrmnkyxxiii
The Instagram account @spdrmnkyxxiii doesn't stop delighting us with mind-blowing fan art. One of the latest ones depicts Shameik Moore in a possible live-action Miles Morales movie. This actor is the one who gives voice to the character in the animated movies, and he is very appreciated by the fans. No wonder this image has gone viral and is causing speculation about the possible project.
We recently reported that actress Hailee Steinfeld is open to the possibility of playing Gwen Stacy/Spider-Gwen in a live-action film. She also showed herself in public wearing an outfit that clearly mimics the style of this character in the movies. This indicates that if the Miles Morales live-action movie is made, Sony should have her as a first choice. The actress is very charismatic and has already proven her worth in the superhero arena by playing Kate Bishop in Hawkeye.
Producer Amy Pascal also commented in an interview for Gamingbible that absolutely nothing was "off limits". It should be remembered that Sony owns the Spider-Man IP and all its variants and fully cooperates with Marvel. In fact, in the movie Spider-Man: Across the Spider-Verse, we already saw familiar faces. At one point, we could see Andrew Garfield and Tobey Maguire make an appearance. We also had a major nod to the MCU, with the character of Aaron Davis or The Prowler, played by Donald Glover, who appears in Spider-Man Homecoming.
When Will We See Sony's Spider-Verse Characters in Live Action?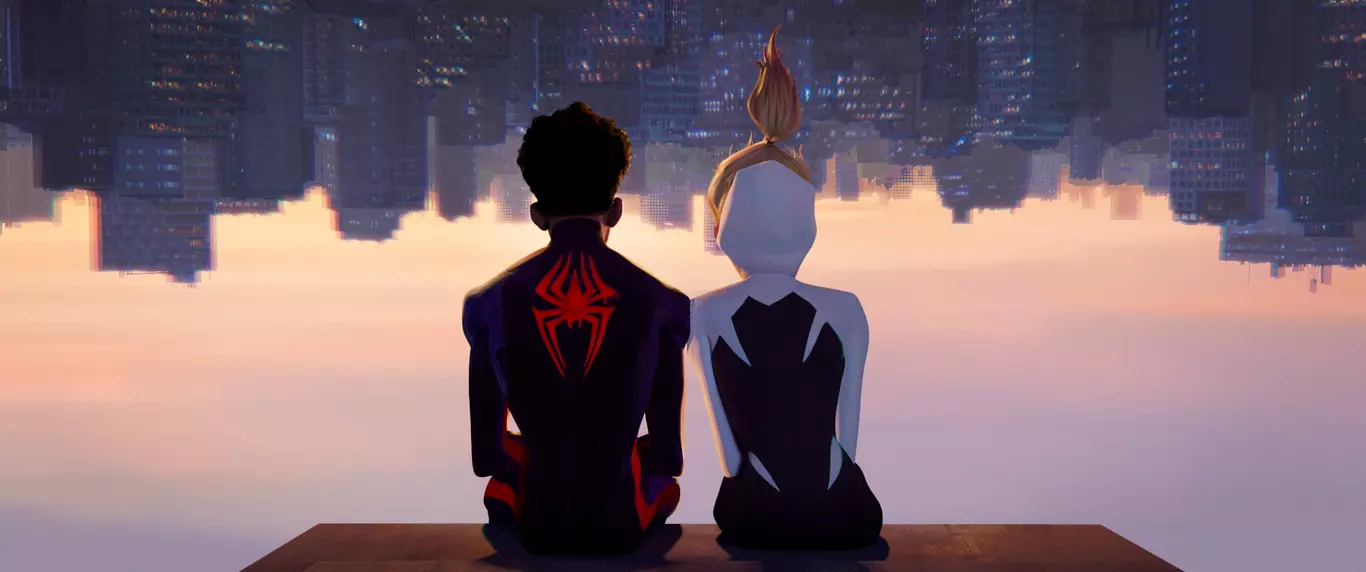 Image: Sony
Recently, producer Amy Pascal said that a Spider-Woman and live-action Miles Morales movie are in the works. "You'll see all of it," she told Variety at the "Spider-Man: Across the Spider-Verse" premiere in Los Angeles. "It's all happening." In addition, Producer Avi Arad teased that moviegoers will see a "Spider-Woman" movie "sooner than you expect." "I cannot tell you yet, but it's coming," he said.
Executives gave us more hope for a Miles Morales live-action movie, with Arad saying, "I cannot tell you yet, but it's coming." In addition to this, Marvel executives have already confirmed the production of Spider-Man 4, an MCU film starring Tom Holland and Zendaya. However, the ongoing writer's strike has delayed the project. "We're in the process, but the writers strike, nobody is working during the strike. We're all being supporters and whenever they get themselves together, we'll get started," Pascal said.
There are already too many clues pointing to a Miles Morales live-action movie. The project is very important to Sony, and they are taking the time to get all the arrangements squared away. 
Featured Image Via @spdrmnkyxxiii 
Leave a comment