Indiana Jones 5, Harrison Ford Gets Emotional At The D23 Expo
Indiana Jones, the most adventurous archaeologist, is back once again. The movie Indiana Jones 5 already showed its trailer at D23 Expo. Where the unforgettable Harrison Ford was present, who delighted us talking about the footage. He appeared alongside director James Mangold, who will co-star Phoebe Waller-Bridge. And he was excited to be back on the big screen, with the movie we all remember, full of adventure and excitement.
Indiana Jones 5, Harrison Ford gets Emotional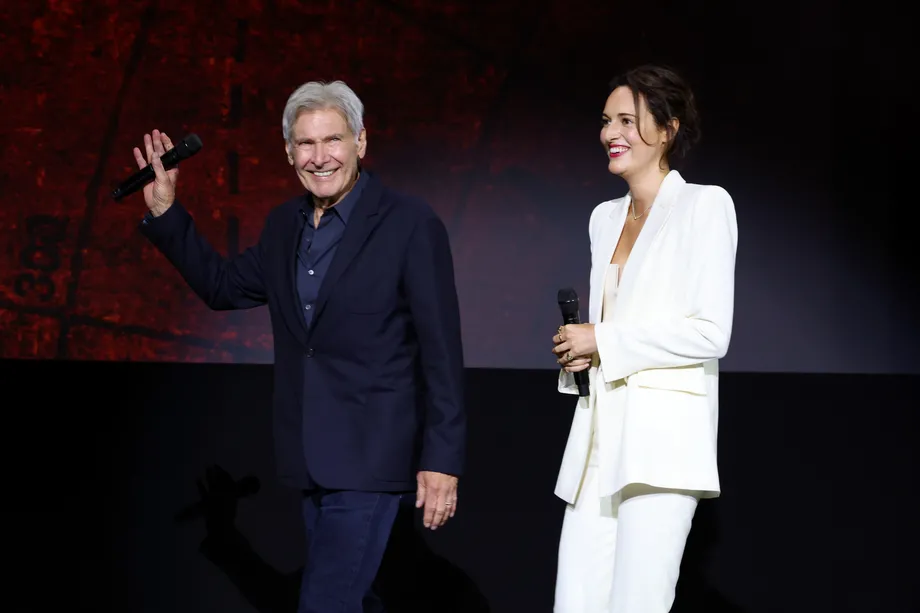 Image: Jesse Grant-Getty Images for Disney
At the D23 Expo, actor Harrison Ford talked about Indiana Jones 5. He said, "Thank you for making these movies such an incredible experience for all of us".
If there is one thing we know, it is that all, without exception, the Indiana Jones films have been marked by fantasy and mystery, where love is always present. We have a great story to tell," Ford continued, "and a movie that will kick your ass". The legendary actor noted that this would be his last performance in a role. "That's it. I won't fall for you again. But thank you very much," he noted.
Waller-Bridge was also quite emotional, sharing the emotion with Ford, saying, "I had the time of my life making this movie. I feel incredibly lucky and keeping up with this guy is AWESOME," she said, pointing to Ford.
The Reunion of Indiana Jones Actors: Harrison Ford and Ke Huy Quan
This event allowed Ford to reunite with one of the Indiana Jones actors, Ke Huy Quan, after 38 years. We could see this in the photo taken backstage at the D23 Expo. If we remember, Ke Huy Quan played Short Round, a brave boy in Temple of Doom (1984).
This meeting was touching. Ke Huy Quan hugging Harrison Ford, with his usual cheeky smile and radiant joy, shows two buddies in an unexpected and unplanned reunion. So Quan posting that photo on social media captivated everyone.
Image: Instagram Ke Huy Quan
Of course, all these sentiments have much to do with Quan's story. This actor left the industry in the 1990s. However, he was catapulted back to the public at 50 in Everything Everywhere All At Once last year.
So the stage was dressed up with a sparkling and emotional Ford, who tearfully thanked the audience for all the support shown for this film. When speaking about Doctor Jones, the actor warmly referred to him, "For me, the interesting thing about the character was that he prevailed, that he had courage, that he had wit, that he had intelligence, that he was scared and still managed to survive."
Everything we Know About the Movie so Far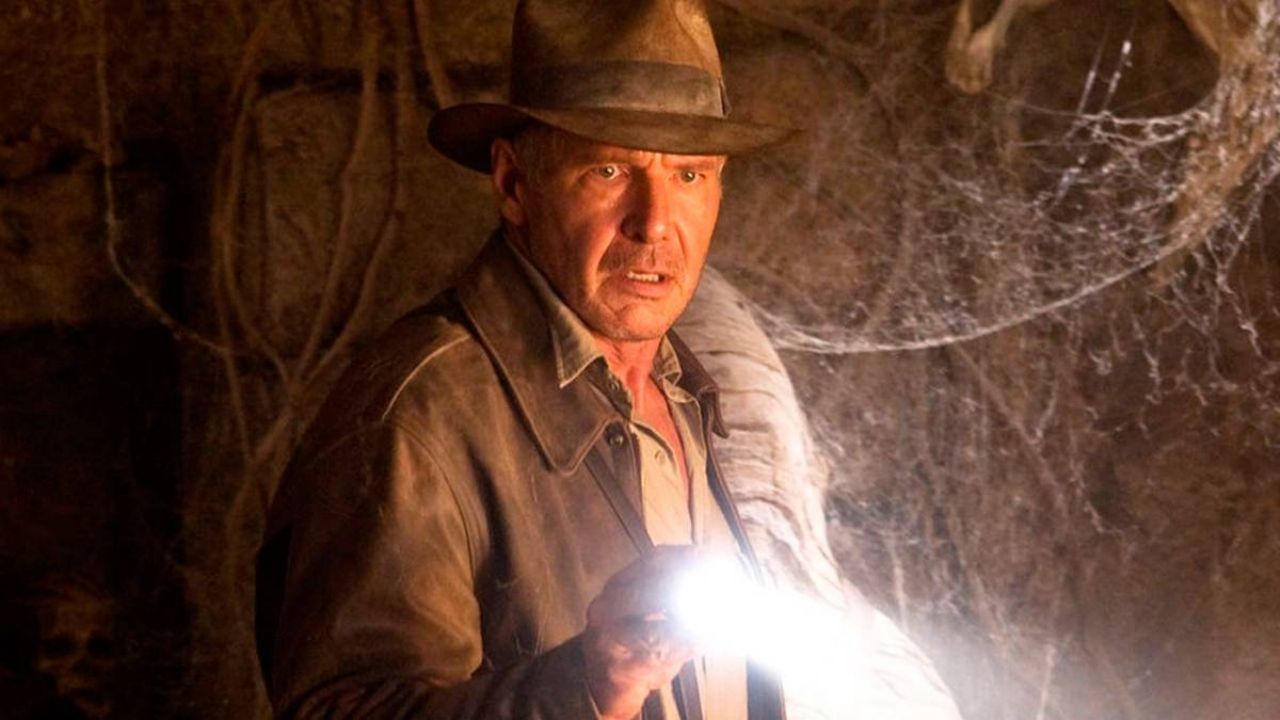 Image via Walt Disney Studios
The plot of Indiana Jones 5 has been kept under wraps until now. But we know that the movie will give all fans the first preview of Indy back in action.
The last time Ford was seen on the big screen was with Indiana Jones and the Kingdom of the Crystal Skull 14 years ago. At that time, the actor was already 64 years old. Now, at 80, he presents this feature film, stopping the age myth. So the age barrier will not be able to stop this great archaeologist, considered the best in the world.
Besides Ford and Waller-Bridge, the movie will cast Toby Jones, Mads Mikkelsen, Thomas Kretschmann, Boyd Holbrook, and Antonio Banderas. In addition, this film will be directed by Mangold, marking the first time that the great filmmaker Steven Spielberg will not be directing an Indiana Jones installment.
It will also feature the film's soundtrack by John Williams. Williams delighted audiences at the Hollywood Bowl in early September with his new song "Helena's Theme." The title refers to Waller-Bridge, referring to Williams as "an adventurer, and also a femme fatale… she is many, many things… She has a kind of lyrical music, like an old movie star".
The film currently has a release date of June 30, 2023. Filming wrapped at the end of February, a rather eventful month, where they took several locations in different enclaves in Scotland, England, Morocco, and Italy.
A Good Expectation for Indy's New Adventure
Hoping this new adventure will entertain and thrill us, we eagerly await this film, which will give us something to discuss. Really, in front of 40 years of a hero, the least one can do is take off one's hat.
Featured Image Via The Walt Disney Company Via Getty
I am a circus aerialist influenced by Dick Grayson and Spider-Man. Fortunate to write about the characters that inspired me. I also have a Bachelor's degree in Political Science and a Master's degree in International Trade.
Leave a comment