Indiana Jones 5 Teaser Will Be Released Soon!
Indiana Jones 5 already has a release date of June 2023, and soon we will see the first teaser. So Harrison Ford will return to flood the screen for young and old with his daring and adventure.
The latest outing of this famed actor who plays the intrepid archaeologist will soon hit theaters. And it has been confirmed that it will release its teaser soon so that we will see co-star Phoebe Waller-Bridge with Harrison Ford, hand in hand with director James Mangold.
We recently reported on the rumors of the failure of the teaser. Now we will see if Indiana Jones 5 teaser leaves us indifferent or eager to see the movie. 
Indiana Jones 5 Teaser Will Be Released Soon!
— Mangold (@mang0ld) May 26, 2022
Director James Mangold has confirmed via Twitter to a fan that Indiana Jones 5 teaser is coming soon. Mangold indicated that in less than 30 days, fans will be able to enjoy a teaser of the saga's last movie.
While it is true Mangold did not say that the promotional piece to be exhibited is a teaser, it is the most logical thing to do. Such speculation is based on the fact that already for the D23 Expo in September this year in Anaheim, a trailer for the film was screened privately. Kathleen Kennedy presented this as part of the LucasFilm panel.
This publicity strategy would make a lot of sense and capture many fans of the franchise. Remember that by December 16, another Disney film will be released: Avatar: The Way of Water. So, presenting an Indiana Jones 5 teaser would be maximum exposure.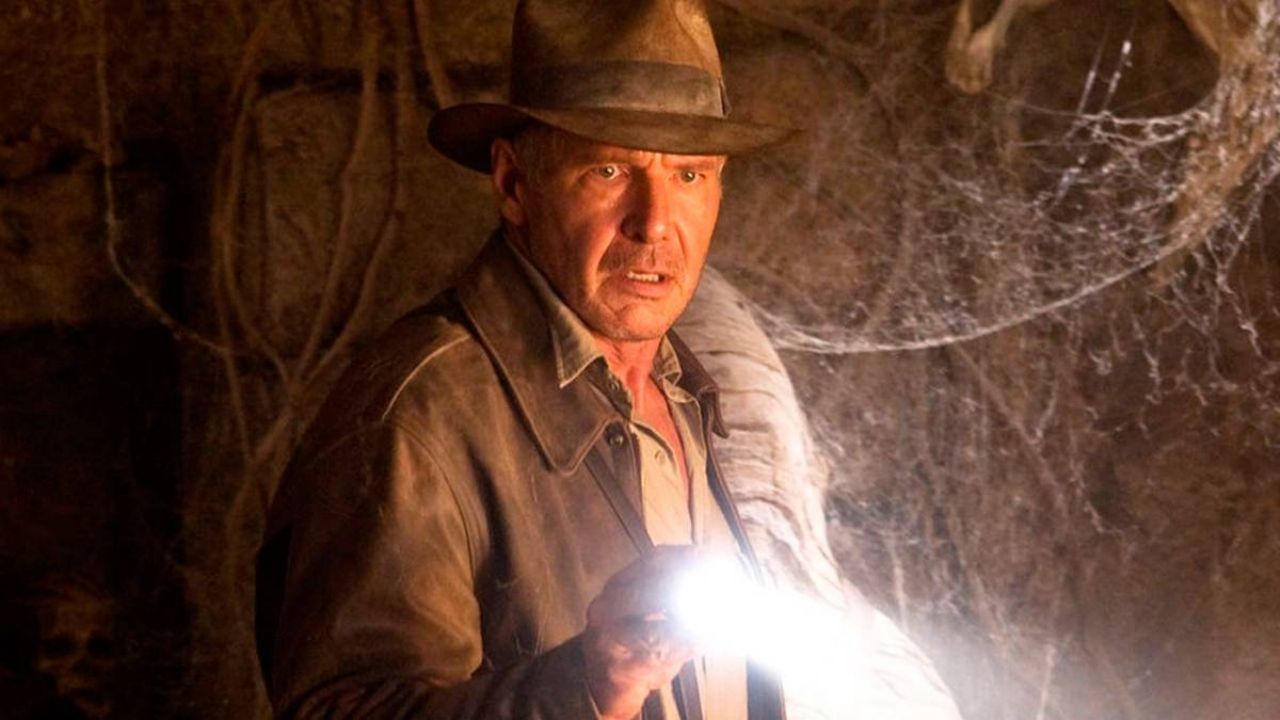 Image via Walt Disney Studios
The trailer presented by LucasFilms shows an Indiana Jones walking over a bridge in very bad shape towards what could be a cave. Of course, Indiana is wearing his iconic fedora hat.
Indy's oldest enemies are possibly back, the evil Nazis, who will arrive to try to defeat him. The actor will surely enjoy to the fullest what he has said will be the last film in this saga. Let's remember that the last time he appeared on screen, he was 64 years old, in Indiana Jones and the Kingdom of the Crystal Skull (2008), and now he is 80 years old.
What We Know So Far About The Film
Image: Paramount Pictures
Anyone who has seen one of the Indiana Jones movies will know what they will be up against. Without exception, they have all been marked by mystery, fantasy, and love. So we will see Indy in action again.
The plot is still a secret of Indiana Jones 5, but the teaser will shed some light. We know that Indy will incorporate new technological gadgets into the archaeologist's rudimentary. So, such sophisticated motion capture sensors on his face will be deluxe.
Because of this, many speculate that this hero may age out of the movie at some point. The idea of the team members of this project is to continue to captivate their viewers. This adventure may wander through different eras.
The protagonist of this film will be Harrison Ford, and it will feature a cast of high altitude, where we will see Antonio Banderas, Toby Jones, Thomas Kretschmann, Phoebe Waller-Bridge, Mads Mikkelsen, and Boyd Holbrook. It will be the first time that Steven Spielberg will not direct a film of the franchise. Mangold will do it instead.
The release date is scheduled for June 30, 2023, but the test screenings have failed because they needed to find a good ending. Harrison Ford will pass the baton to Phoebe Waller-Bridge. We will see if the product has come up with the right formula.
This ending will be a challenging task. Forty years have passed since Indiana Jones's Raiders of the Lost Ark (1981) was first released. This made this character a fundamental piece in the history of cinema.
For the film, production took several locations from different enclaves in England, Scotland, Morocco, and Italy. We look forward to this Indiana Jones 5 teaser to learn more about the movie.
Featured Image Via Paramount Pictures 
Leave a comment