Indiana Jones 5 Premiere Date Announced
The 5th Indiana Jones movie is now official with a release date. The Indiana Jones official Twitter account announced the premiere with a photo in which Indi can be seen in a cave. James Mangold's Indiana Jones 5 already has an exact release date.
We will see Harrison Ford as the main character once more. The film's account posted the tweet almost simultaneously when Ford took the stage at the Star Wars Celebration – Anaheim 2022. 
Many fans expected this new movie, mostly because Indiana Jones 4 had many bad reviews. It disappointed many fans of this saga, who now wish to see Indy redeem himself with the last film.
Indiana Jones 5 Brings Back Harrison Ford 
Indiana Jones 5 will have Harrison Ford again as the protagonist. The 79-year-old veteran actor will put his hat back on and raise his whip again for one of his most iconic roles. In the image tweeted, Ford's face is not visible as he walks on a wooden bridge inside some underground mine or cave. The light from the flashlight and outside enhances Indy's silhouette as he faces one more adventure. 
In 2023, Harrison Ford returns as the legendary #IndianaJones. Check out this first look of the new James Mangold-directed film. pic.twitter.com/ALs82tsmXw

— Indiana Jones (@IndianaJones) May 26, 2022
Ford has represented Indiana Jones for over forty years, the first time in 1981 on Indiana Jones and the Raiders of the Lost Ark, directed by Steven Spielberg. 
Another curious fact about this new Disney film is the change of director. Initially, Steven Spielberg was announced as the film's director. However, he resigned from this job due to other projects and creative differences for this film.
He passed the lead to James Mangold, who made films like Logan and Ford vs. Ferrari. Disney hopes that Mangold will add that dramatic touch that characterizes this director's productions.
Image by Maximilian Bühn via Wikimedia Commons
Frank Marshall, one of the producers of this film, stated that the movie has already been filmed. It will go to editing, and then they will provide post-production details. Marshall did not reveal the official movie's title, but he did give the information that the master John Williams would be in charge of the soundtrack.
The Last of the Saga 
Due to Harrison Ford's age, Indiana Jones 5 could be the last movie of this saga. He is almost 80 years old, which may make it difficult to star in another franchise film. Previously, the movie was delayed due to his injury, so this could be the last time he plays the beloved explorer.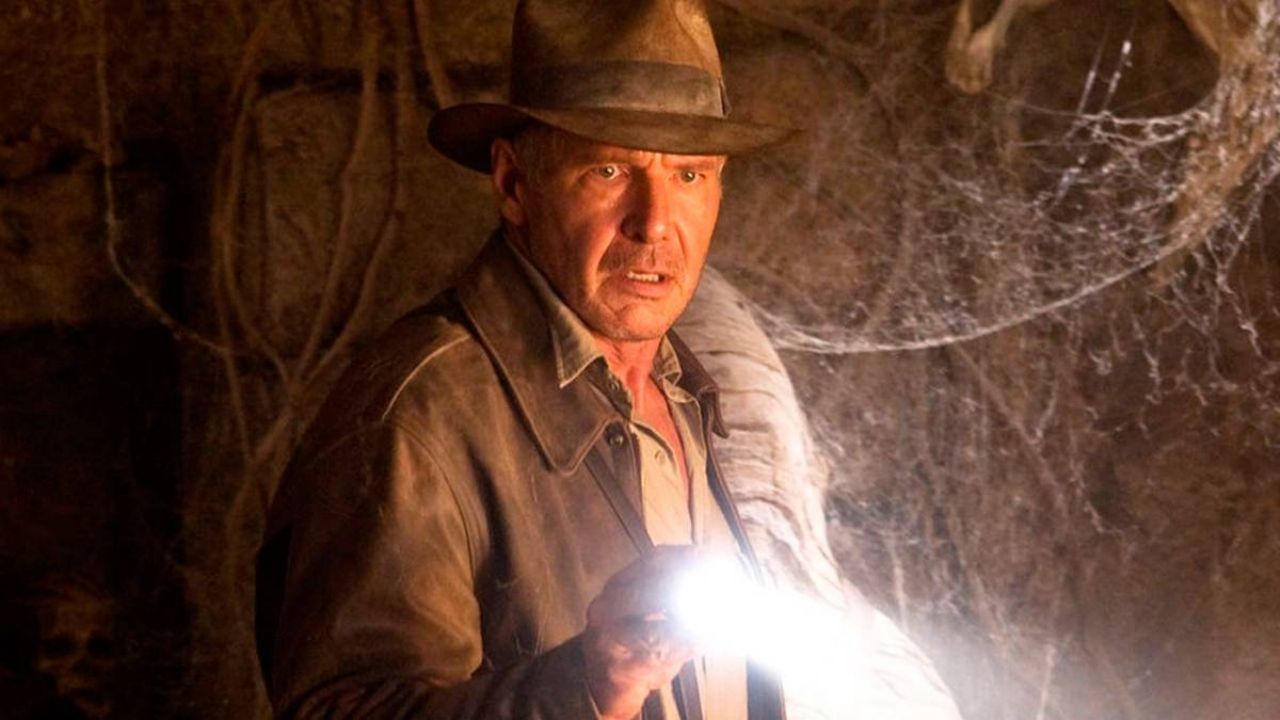 Image via Walt Disney Studios
Some fans point out a possible prequel with a younger version of Indiana Jones. Others say this idea could lead to poor results and recall that the movie Solo: A Star Wars Story had low acceptance due to Ford's absence in the movie.
Kathleen Kennedy, the president of LucasFilm, also commented on this topic during the Vanity Fair Star Wars photoshoot,
"Some people have talked about how, well, maybe Solo should have been a TV show. But even doing Solo as a TV show without Harrison Ford as Han Solo … It's the same thinking. Maybe I should have recognized this before. We would never make Indiana Jones without Harrison Ford. Having just finished the fifth movie, I can tell you, there wasn't a day I wasn't on set where I wasn't like, 'Yes — this is Indiana Jones.'"
The new Indiana Jones sequel will star Harrison Ford, albeit with some changes, as with Spielberg's departure. Despite all the delays, we will see it on June 2023, as posted on Twitter and announced by Ford himself at the Star Wars party.
The movie is in post-production, but no official name or trailer is announcing the release just yet. We will have to wait for further information from Disney.
What's your favorite Indiana Jones movie? Tell us in the comments
Leave a comment