I Am Legend 2: The Sequel Will Unite Will Smith And Michael B. Jordan As Stars and Producers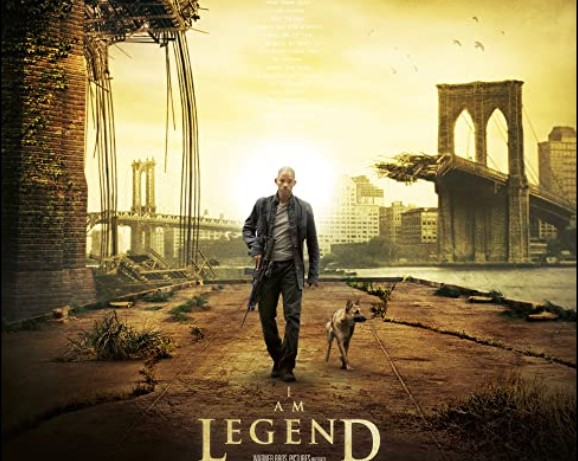 It's official; I Am Legend 2 is a reality. We all remember Will Smith's outstanding performance in the first movie. Now, Warner Bros. has announced the next chapter of this story.
Although they haven't revealed details about the plot of this movie, we do know who will be starring in it. For this sequel, Will Smith will join forces with Black Panther star Michael B. Jordan as leading actor and as the film's producer.
We still don't know details about who will direct the film or if the original director, Francis Lawrence, will return. However, Oscar winner Akiva Goldsman will write and produce this sequel. Goldsman adapted the novel from its original 1954 version written by Richard Matheson and turned it into the 2007 film.
Will Smith is living a golden age
Image via Netflix.
Indeed, the actor Will Smith is in one of the best times of his artistic career. Currently, he has won Best Actor at the NAACP Image Awards and the SAG Awards. He also has a nomination for an Oscar for the film King Richard, with six nominations in total, including Best Actor for Will Smith.
Now, he will work alongside Jon Mone, co-president of Westbrook Studios, to produce I Am Legend 2, with Ryan Shimazaki overseeing for Westbrook Studios. Remember that Westbrook is the studio behind King Richard. This film is based on the true story of the tennis champions Serena and Venus Williams' father, Richard Williams, whom Will Smith brings to life.
Michael B. Jordan joins the I Am Legend 2 Movie
Image via Marvel Studios
Michael B. Jordan will also be in the film as a producer. Through his company Outlier Society, Jordan will produce alongside Elizabeth Raposo and James Lassiter, the executive producer.
Furthermore, Outlier Society is also producing Creed III, a film in which Jordan stars as Adonis Creed and serves as director. Creed III should be hitting theaters in November of this year. Other projects in the pipeline include The Greatest series inspired by the life of Muhammad Ali, whom Will Smith played in the 2001 film "Ali".
I Am Legend: The Third Adaptation
The 2007 film I Am Legend is actually the third adaptation of the novel of the same name, which had two other versions in 1964 and 1971. The films were called "The Last Man on Earth" and "The Omega Man" respectively. The plot revolves around virologist Robert Neville, a human immune to a virus that seems to have gotten out of control and wiped out the population. I Am Legend is a post-apocalyptic film set in New York, in which Will Smith does an excellent job on camera, spending more than 70% of the film alone on screen.
The internet exploded at one point, when someone revealed that the film had an alternate ending, which you can see here:
The film grossed $585.4 million worldwide, a figure they hope to match or exceed with this sequel.
Leave a comment