How Nia DaCosta Became The First Black Female Director Of A Marvel Film
With various cast and crew lists filled with diversity, a push to tell innovative stories, and a platform to showcase change, we often think of Marvel as a place of change. And while they have made incredible strides over the past handful of years, they haven't always been that way. For example, the studio had never utilized a Black female director. That is, until now. Nia DaCosta will make history as the first Black female director for a Marvel film with the upcoming Captain Marvel 2. So, let's talk about how she got here.
Nia DaCosta Will Be The First Black Female Director Of A Marvel Film, Making History
Image via Marvel Studios
While it may not always feel this way, film studios are always looking for emerging voices that have something new to tell. Nia DaCosta is the perfect example. The young director attended New York University Tisch School of the Arts, following in the footsteps of one of her favorite directors, Martin Scorsese. This helped give her the confidence and encouragement that she would need to tell the stories she had in mind.
Citing the "write what you know" mentality of filmmakers, DaCosta explained in an interview with IndieWire that she eventually realized that this meant writing what she knew "emotionally," adding that you can connect with anybody, no matter how different your lived experiences are. For her, this meant looking to tell stories driven by underrepresented women.
Going From Little Woods To Big Places
After a collection of short films, including The Black Girl Dies Last (2009) and Night and Day (2013), DaCosta entered the world of feature filmmaking with her 2019 film Little Woods. This western crime thriller, written and directed by DaCosta, earned rave reviews after its 2018 premiere at the Tribeca Film Festival. Starring Lily James and Tessa Thompson, Little Woods follows two sisters who, after their mother's death, enter the world of illegal drug trades.
Little Woods has its fair share of thrilling intensity. However, it ultimately thrives from its deep and honest portrayal of women living in poverty. Its brave telling was enough to bring DaCosta's passion to the limelight, and she caught the attention of Jordan Peele. Working on a sequel to Candyman with his Monkeypaw Productions studio, Peele needed a director. That's where DaCosta comes in.
Candyman Is Waiting For Us
If it weren't for the ongoing coronavirus pandemic, Candyman would have arrived in theaters long ago. Unfortunately, it has yet to be seen by audiences and currently holds a summer of 2021 release date. A spiritual sequel to the original 1992 film of the same name will star Yahya Abdul-Mateen II and Teyonah Parris. Recognize the latter? That's because she's currently starring in WandaVision as Monica Rambeau, a character first introduced in 2019's Captain Marvel.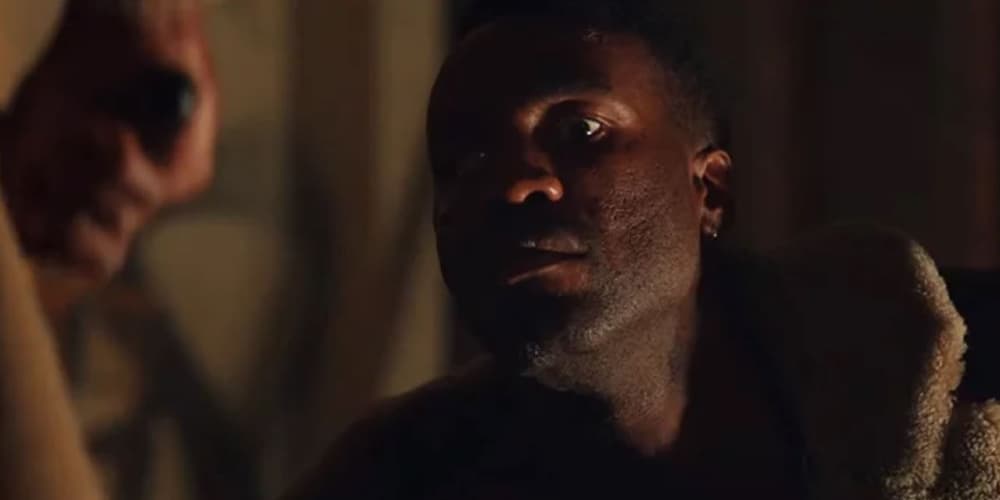 Image via Universal Pictures.
Enter Captain Marvel
Female characters have often taken a backseat in the Marvel Cinematic Universe. Sure, badass characters like Black Widow have always existed. Still, it has taken them far too long to earn solo films that they deserve. When it was announced that heroine Captain Marvel would be getting a film, it was always apparent that it would need a female director. This was equally important to Marvel head Kevin Feige, which we were all too happy to hear. The film eventually earned its female director, Anna Boden, who co-directed along with Ryan Fleck.
It's 2021, and we still haven't seen a Marvel film in theaters directed by one woman, and one woman alone. Black Widow would have made history as the first female-only directed Marvel film in 2020, but coronavirus strikes again. Fortunately, the Cate Shortland film will arrive any day now (we hope…) Luckily for women in filmmaking, there's a big handful of female filmmakers behind upcoming films, including Eternals (director Chloé Zhao), Doctor Strange in the Multiverse of Madness (hello, writer Jade Bartlett), and Thor: Love and Thunder, which will see Jennifer Kaytin Robinson writing alongside Taika Waititi.
Women continue to break glass ceilings in the world of filmmaking, but what about Black women? Nia DaCosta will be the one to do it.
Image via Marvel Studios.
Why We're Eager For Marvel To Have A Film Made by Nia DaCosta, a Black Director
A common criticism against hiring diverse talent for behind-the-camera work is that a movie is good for the content that we see on screen and that anybody can make a good movie. While it's true that great movies come from all sorts of filmmakers, the importance of diversity comes down to the different voices and perspectives that certain groups of people may have to offer.
Take Black Panther as an example. The 2018 film broke records for its masterful handling of a diverse storyline. Director Ryan Coogler earned the record of creating the highest-grossing film made by a Black director. And, simply put, the story would not have been as great as it is had Coogler not been behind the screen. His unique experiences as a Black person allow him to handle such a storyline in a way that accurately portrays the experiences that these characters face.
Image via Disney+
Captain Marvel tells a tale of heroism and femininity. It goes beyond simple girl power and examines the way that strong women are perceived in this world. While the sequel plot is still unknown, it will certainly include similar themes. Additionally, we know that Teyonah Parris' character of Monica Rambeau will be making an appearance, if not having a significant role in the story. It's good that WandaVision writer Megan McDonnell will pen the Captain Marvel 2 screenplay, because we're loving Monica in this series.
Nia DaCosta is a young director who consistently ensures that her stories surround complex and layered women. Her experiences as a Black woman will help inform her storytelling on Captain Marvel 2 in a way that reflects being a badass woman who faced down her challenges. Her vision will give us fresh perspectives we've not yet seen from Marvel.
Nia DaCosta is making history as the first Black female director for a Marvel film. Considering how recently her directorial debut was released, she has come a long way in only a few short years. The future ahead of her is bright, and we can't wait to witness it.
Featured image via Marvel Studios.
Meghan Hale is the kind of movie lover that has a "must watch" that is a mile long... and growing. When she isn't talking about the latest film and television news she is writing one of her many in-process novels, screaming film trivia at anybody who will listen, and working as a mental health care professional. Follow her on Twitter @meghanrhale for some fun theories and live reactions to all things entertainment.
Leave a comment