Hocus Pocus Retro Review – Spooky Is Always In Season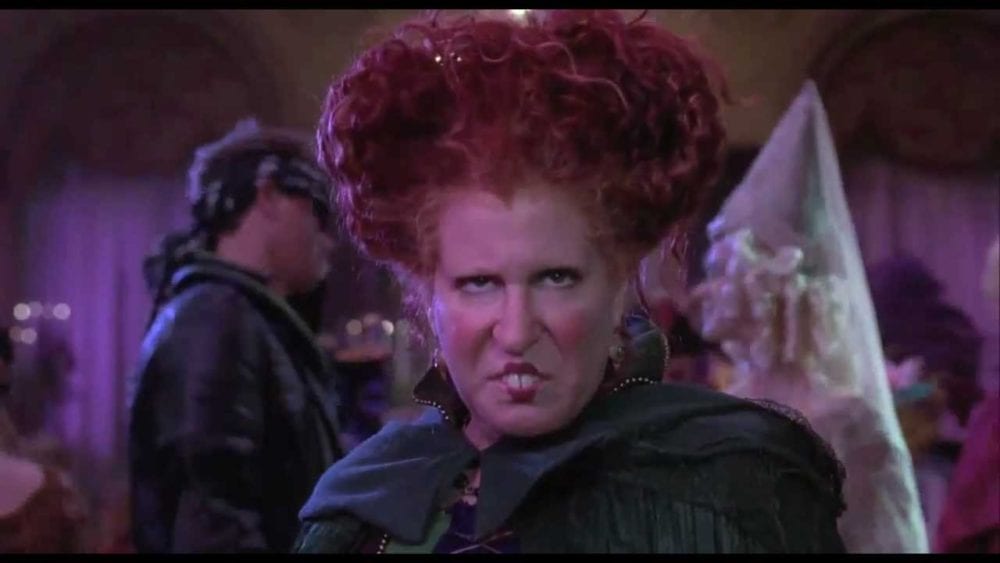 Do you and your family have a set of seasonal movies that you watch on every holiday, without fail? Maybe you have How the Grinch Stole Christmas or Home Alone for Christmas, or A Charlie Brown Thanksgiving for, well, Thanksgiving. But for this post, we'll be talking about an even more special holiday: Halloween. And what better seasonal movie to talk about than Hocus Pocus? In this retro review of Hocus Pocus, we'll talk about the cult legacy of the film and why it's always on our screens this time of year!
Hocus Pocus Retro Review: Still Loving It Decades Later
I have more than a few vivid memories of watching Hocus Pocus on VHS as a child. I would dance around my room to I Put a Spell On You, dream about becoming a witch, and fall in love with literally every single character (I'll let you guess which Sanderson sister.) It became a film that I would watch with my family every October. We would desperately wait for it to come on television. Now, two decades later, I still regularly stream it on Disney+ and get that same magical and spooky feeling.
Hocus Pocus is as much a part of my Halloween traditions as pumpkins and candy are. Based on the cult classic status of the film, I have a feeling that it's not just me who has this kind of connection with the film. So, what makes it so perfect for yearly viewing? Why do we love it at age 5 and age 50?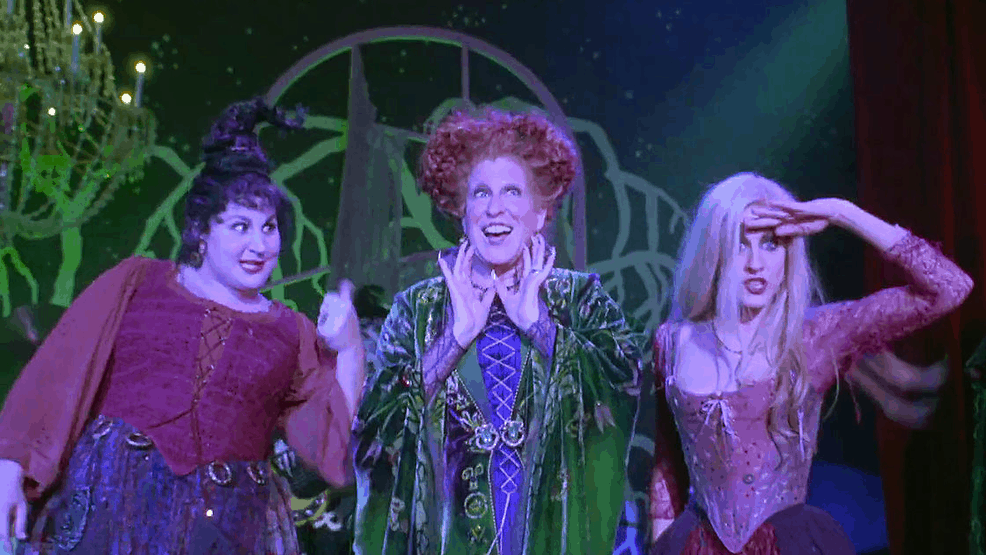 Image via Disney & Buena Vista Pictures.
What Makes Us Love Hocus Pocus
At the core of the story, Hocus Pocus is not a complicated film. We watch as a group of kids tries to take down powerful witches. Adults don't believe them, which is typical of child-hero films. Instead, they bond with unlikely allies that include a talking cat and a raised-from-the-dead zombie who doesn't talk. This is a perfect story for children: we watch as cool kids save the day! We want to be Max and see ourselves as Dani.
Just as Hocus Pocus is fun for kids, it's almost better for adults. There is enough adult humor that flies over the heads of youngsters. The chemistry between the cast, especially the Sanderson sisters, is impossible not to love. Oh, and we spend a little bit too much time loving Bette Midler because it's Bette Midler!
Having a film that can be loved by both children and adults is what makes this the ultimate Halloween film. We grow up watching it with our families and will go on to watch it with the families that we create.
How Hocus Pocus Grew To Cult Classic Status
Not to show my age too much, but I wasn't alive when Hocus Pocus came out. (I know, I know.) So, I was surprised to hear that it wasn't successful when it first released. Though, it kind of makes sense. It came out in July of all months. People just didn't go see it in theaters. But thanks to the Disney Channel and ABC Family (known as Freeform in this day and age), Hocus Pocus was rediscovered. VHS sales skyrocketed, and the cult classic that we know and love today was born.
27 years after Hocus Pocus released to mediocre numbers, the Halloween favorite managed to snag the top spot at the box office. Sure, this wouldn't have happened if it weren't for the coronavirus pandemic. Though, this still proves that people are going out to see it in theaters and that even more are staying home to stream it!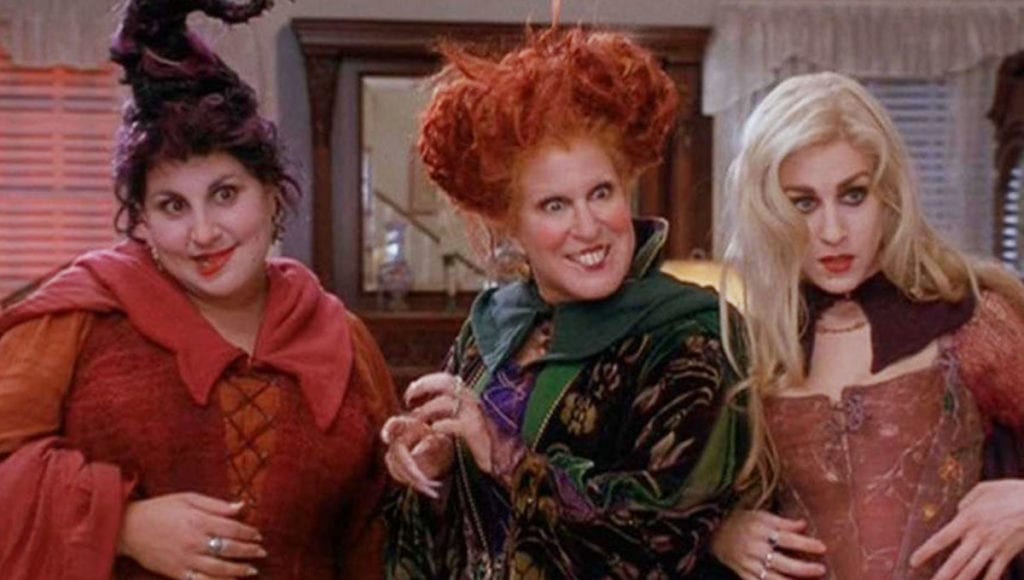 Image via Disney & Buena Vista Pictures.
The Future Of The Sanderson Sisters
Hocus Pocus is such a perfect movie on its own, as this retro review continues to tell you. It's hard to imagine topping it. Still, Disney is making a sequel. Hocus Pocus 2 will come to Disney+ in the near future, and our ears have eagerly been awaiting news. With hints at the return of all three sisters, it might actually be worth watching. Even if it doesn't feature our favorite sisters, leads Bette Midler, Sarah Jessica Parker, and Kathy Najimy put their costumes back on for In Search of the Sanderson Sisters: A Hocus Pocus Hulaween Takeover, a virtual tribute event (buy tickets here.)
While little is known of the eventual sequel, it has been confirmed that Mick Garris, the writer of the original film, will not be returning. Jen D'Angelo (Workaholics) will be penning the sequel, and Adam Shankman (Hairspray, Rock of Ages) will be taking the seat of the director, which belonged to Kenny Ortega for the first film.
Get Your Candy Corn Ready
We want to hear your favorite memories of spooky Halloween movies. Do you agree with our retro review that Hocus Pocus belongs on your yearly watch list? Are there other movies that you have fond memories of watching during spooky season? Let us know what you're streaming while you carve pumpkins this year in the comments below! We may not be able to go trick-or-treating, but we can always watch our Halloween faves.
Featured image via Disney & Buena Vista Pictures.
Meghan Hale is the kind of movie lover that has a "must watch" that is a mile long... and growing. When she isn't talking about the latest film and television news she is writing one of her many in-process novels, screaming film trivia at anybody who will listen, and working as a mental health care professional. Follow her on Twitter @meghanrhale for some fun theories and live reactions to all things entertainment.
Leave a comment