Harriet: Cynthia Erivo Delivers on the American Hero Despite Problematic Historical Inaccuracies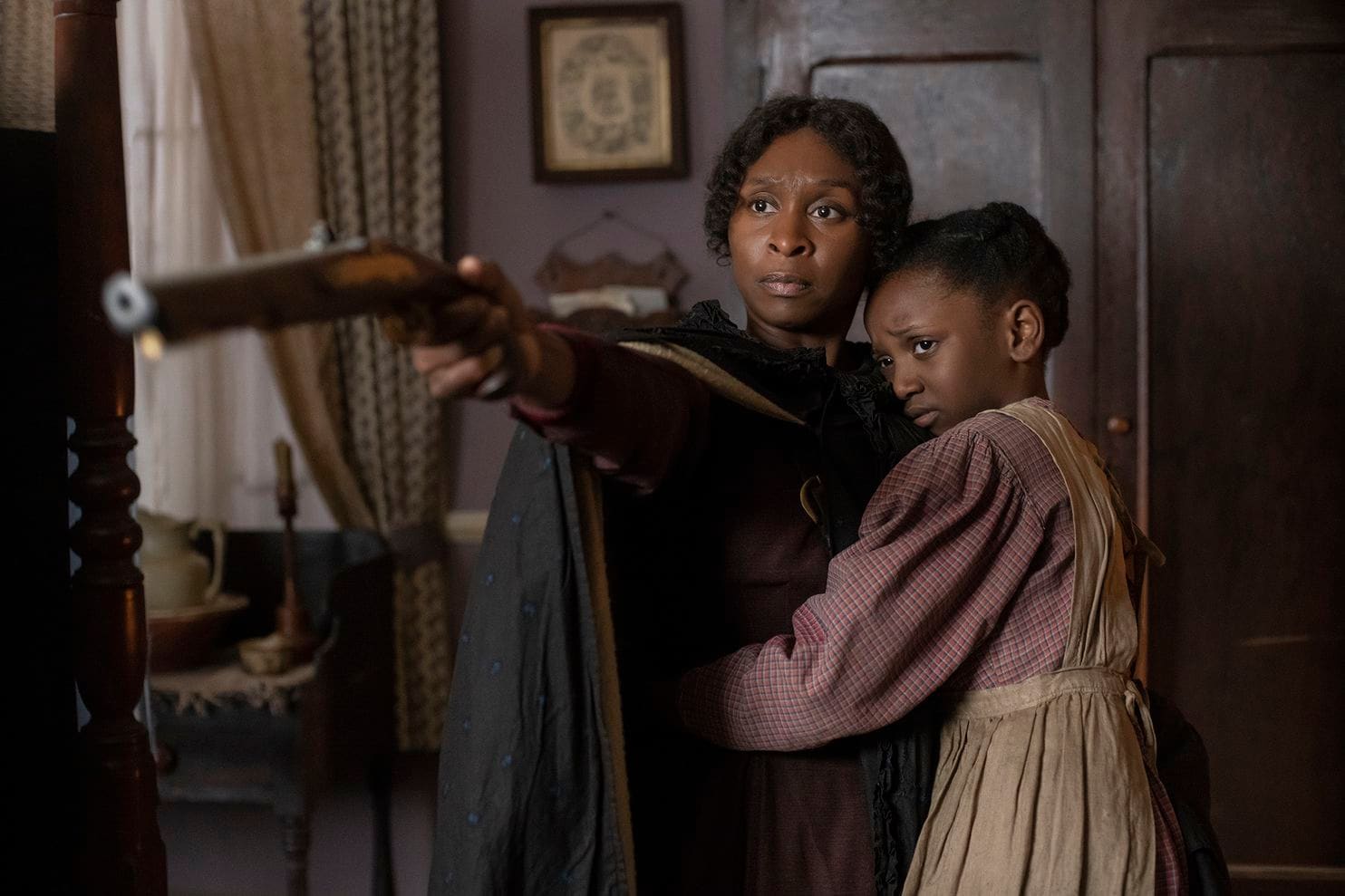 When we learn about Harriet Tubman in elementary school, it's a bit tame. We know she helped enslaved people find their way to freedom through the "underground railroad"—and how many of us pictured an actual steam-powered train underground? But she is so much more than that. She was a true life action hero, not just being one of the few women in American history to lead troops into battle, during the Civil War, but she was a Union spy too. A movie based on her life should be an easy sell, especially in a post-Black Panther era. A three-hour epic of war, freedom, and glory. Now, we finally get an amazing actress, Cynthia Erivo, portraying Harriet. Does the film measure up to the legend?
Cynthia Erivo Carries the Film From Start to Finish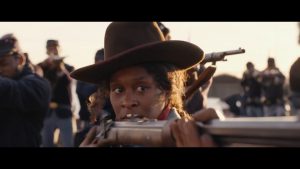 (Image Via: Focus Features)
As the credits roll, the first feeling I got was "wow—that was incredible." But really, I should have thought. "wow, Cynthia Erivo was incredible as Harriet." Erivo is a fast-rising actress. She stole the show in Bad Times at the El Royale, matching the talent and power of her costar Jeff Bridges. Bridges is one of those actors that is so good that it's easy to forget that there are other actors around him. He's so good, they used him twice in Tron: Legacy, and I'm still not sure who else starred in that movie. But Erivo was ever-present next to him. And in Harriet, she fills the film the way Bridges fills most of his. She's a commanding presence. She is the movie.
The Rest of Harriet is Filled with Historical Inaccuracies
In Schooled, the Goldbergs spinoff, the teachers all go to see Star Wars Episode I: The Phantom Menace, and they all love it. Until they start asking questions, and the more they ask, the more they're unsure about the movie. Harriet suffers the same issue. Despite Cynthia Erivo's incredible portrayal of Harriet Tubman, there are aspects of the film that feel off. And, with just a moment of internet research, you start seeing how off it is. One of the villains is a black man who hunts down fugitive slaves for their bounties. He's a vicious presence in the film, and the biggest threat to Harriet. He also didn't exist. Then there's a character who talks and acts like a Jazz-era gangster wearing Davey Crocket's hat.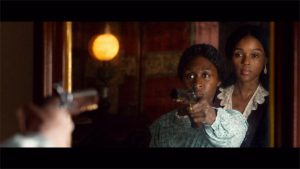 Janelle Monáe's character didn't exist either. (Image Via: Focus Features)
And sadly, the film only covers a lot of what we already know. We get a glimpse of her time in the Civil War, but the two-hour runtime is dedicated to her underground railroad years. Important, but it's like shrinking Fellowship of the Ring to two hours and ending with "And then Frodo destroyed the ring." There's just so much left unexplored.
And Yet, Harriet Still Has its Charm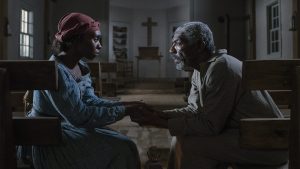 (Image Via: Focus Features)
I'm mentioning a lot of other movies, but they help to show the same issues. This time, it's the Guy Pierce-starring Count of Monte Cristo. That movie was a 120-minute version of a 1300ish page novel, and one of my favorite novels at that. The movie changes so much that the book is barely recognizable…but it's still a pretty fun movie. You know it's inaccurate. You know a lot of liberties were taken. But the end result is still a good movie. Harriet, despite all its flaws, is still a good movie. Just don't go into it thinking it's a definitive biography. And seeing Cynthia Erivo play Harriet is worth it alone.
Grade: Where's my 20-dollar Bill with Harriet Tubman?
So, will the Oscars be Renée Zellwegger's Judy vs. Cynthia Erivo's Harriet? Both women are incredible, but my money's on Judy. She's small, but she's scrappy.
(Featured Image Via: Focus Features)
Roman Colombo finished his MFA in 2010 and now teaches writing and graphic novel literature at various Philadelphia colleges. His first novel, Trading Saints for Sinners, was published in 2014. He's currently working on his next novel and hoping to find an agent soon.
Leave a comment