We Need Poison Ivy And Harley Quinn Together In The DCEU- How The New Queens Of Crime Could Elevate The Franchise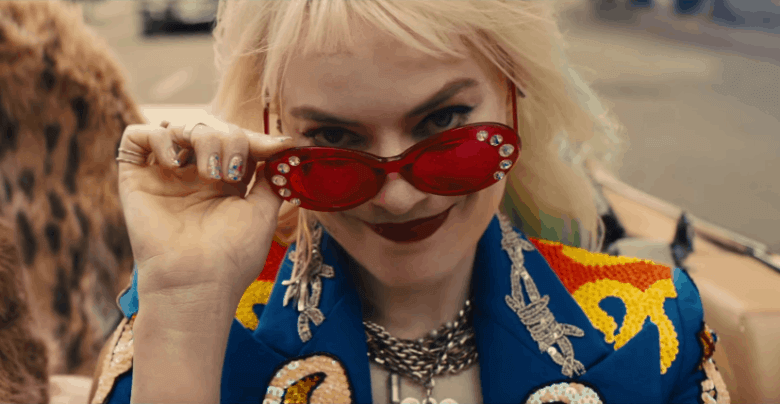 The love affair between Harley Quinn and The Joker has been one of the most notable romances within the DC Extended Universe. While it may have inspired some particularly eager fans to hope for an ultimate happy ending, supporters of Quinn's personal character development and agency within the franchise have long been hoping for a healthier relationship. We already have one in the comics, and more recently, in the DC Universe's Harley Quinn, but it has yet to make its way into the movies. Let's take a look at why we need Harley Quinn and Poison Ivy together, romantically, in the DCEU.
Poison Ivy and Harley Quinn Are Meant To Be, So Let's Take It To The DCEU
Dr. Harleen Quinzel, a.k.a. Harley Quinn, is a beloved villainess within DC Entertainment. She first appeared back in 1992 in Batman: The Animated Series, and joined the DC comic book canon shortly thereafter with Batman: Harley Quinn #1. It was a no-brainer that the character would eventually make her way into the DC Extended Universe Films, given how much of a fan favorite her dramatic flair has helped her become. Margot Robbie would eventually take over the role in 2016's Suicide Squad, and became a standout performance in an otherwise disappointing film.
Suicide Squad had a lot going on, to say the least. From underdeveloped characters to confusing villains, a lot of the story got lost in its direction. What was left to remember was an unforgettable affair between Jared Leto's The Joker and Quinn. Their literal toxicity was displayed in their evolution from psychiatrist to patient to eventual obsessive (and debated one-sided) lovers. But if The Joker, as he claims, isn't somebody who is loved, but rather an idea, doesn't Harley deserve more than an idea?
Birds of Prey Gives Us A Harley That Deserves Some Poison Ivy
While we loved the dramatic and sensual Harley Quinn in Suicide Squad, it is clear that the film didn't leave her with the self-actualization that she deserves. She was used as a device in the character development of others while displaying little growth of her own. Fortunately, the female gaze won her over in Cathy Yan's Birds of Prey in 2020. While she still has some significant and lasting trauma from her relationship with The Joker, it becomes known that Quinn has more self-respect, awareness, and, most importantly, agency.
Fans were more than hopeful that we would see Poison Ivy in Birds of Prey. The villain is a former member, after all. Instead, we got to see characters like Black Canary and The Huntress. We asked for girl power and we got it, but what about gay girl power?
Image via Warner Bros.
When Will It Be The Right Time For Some Love In The DCEU?
We can't lie. Were we hoping to see some sapphic scenes in Birds of Prey? Yeah, a little bit. Especially after the development of Harley and Poison Ivy's relationships in the comic books. But alas, the quiet queerness was only alluded to. Fortunately, our wounds were more than healed with the second season of the DC Universe's Harley Quinn, where we get everything from steamy scenes to genuine confessions of love.
It's easy to assume that the DCEU will hide the Harley and Poison Ivy relationship. After all, instances of LGBTQ+ love in comic book adaptations have been disappointing. Take the queer inclusion in Avengers: Endgame as an example. The Russo Brothers were more than ready to hype up the scene, claiming how important it was for them to showcase an openly gay character in a superhero film. Ultimately, the scene was the on-screen equivalent of throwing bread crumbs at the queer audience members who were hoping for honest representation.
When it comes to the DCEU, especially its villains, we have more hope. In a recent interview about sex scenes with the co-creator of Harley Quinn, Justin Halpern, it was revealed that DC is resistant to showing sensual intimacy between heroes. But for villains? Knock yourselves out!
If the DCEU is planning on making Harley Quinn and Poison Ivy the ultimate endgame couple, the delay in their appearances might end up being the right choice. Because we aren't after something aggressive and provocative like The Joker and Harley. We want Harley to have something genuine, and the long game could be the answer.
(Image: Harley Quinn, WB Animation)
We Just Need To Be Patient, Apparently
It's not just fans hoping to see this couple portrayed on the big screen. It's confirmed that Margot Robbie intends to stay with the DCEU for at least a little bit longer, and Cathy Yan is equally eager to return. While we don't have much official word on a sequel yet, plenty is brewing for the creators. Yan has claimed that she hopes to see Poison Ivy in a sequel and that she would intend on seeing "the relationship between Harley Quinn," and the green-colored partner.
Margot Robbie is one of us, too. She reports being one of the biggest champions of getting the couple on screen, saying that she is one to "chew their ear off about it all the time." Seeing as Robbie helped produce Birds of Prey, her power over future films is clear. If Robbie wants Poison Ivy, we're sure that it's coming.
If fans of superhero and supervillain stories have proven themselves to be anything, it's patient. We wait years for a franchise to develop, and are fine with sitting in theater seats to see dozens of movies that connect to predecessors on any level. So, we'll have to be patient in waiting for a developed lesbian film. Harley Quinn is a complex character, and she needed Birds of Prey to move on from The Joker. If she had jumped into something right away, it would be like implying that she needs a partner to keep her company, when we know that she is fine all on her own.
Image via Warner Bros.
Putting Harley Quinn and Poison Ivy Together In The DCEU Is Important For Representation Everywhere
Plenty of comic book films have seen romantic inclusion. Superman and Lois Lane, Diana Prince and Steve Trevor, Aquaman and Mera. The list goes on, and that's just in the DCEU. But when it's queer characters, relationships are never shown on screen. They're alluded to, sure. And we're supposed to take that as representation. But it's 2021, and we need more than mentions of these relationships. We need to see it on the big screen, and not just our small ones.
But why is it so important? One of the most crucial elements of queer representation is the impact that it has on a younger audience. Children have always been fans of comic book adaptations, even if they're R-rated. For many questioning, closeted, or even out and proud young viewers, seeing themselves reflected on the screen can have an impact on their self-acceptance and helps serve as a reminder that the world isn't always scary when it comes to being who you are.
In addition to giving people the ability to identify with their on-screen favorites, it also helps normalize the idea that not everybody is straight or cisgender. Non-queer viewers live in a world filled with rainbows, too. It can be easy to ignore different identities when your small social circles are homogenous and the media that you consume is equally as similar to yourself.
Let's Get Harley Quinn and Poison Ivy Together
We're thrilled to see Harley Quinn and Poison Ivy together in Harley Quinn, but we want to see that kind of love in the DCEU. Big-budget movies like superhero franchises show the rest of the world what kinds of things can make money, and we want LGBTQ+ representation to be included in this list.
Readers, do you hope to see Harley Quinn and Poison Ivy develop on-screen within the DCEU? Drop your thoughts in the comments below!
Meghan Hale is the kind of movie lover that has a "must watch" that is a mile long... and growing. When she isn't talking about the latest film and television news she is writing one of her many in-process novels, screaming film trivia at anybody who will listen, and working as a mental health care professional. Follow her on Twitter @meghanrhale for some fun theories and live reactions to all things entertainment.
Leave a comment