Halloween Ends Michael Myers Won't Die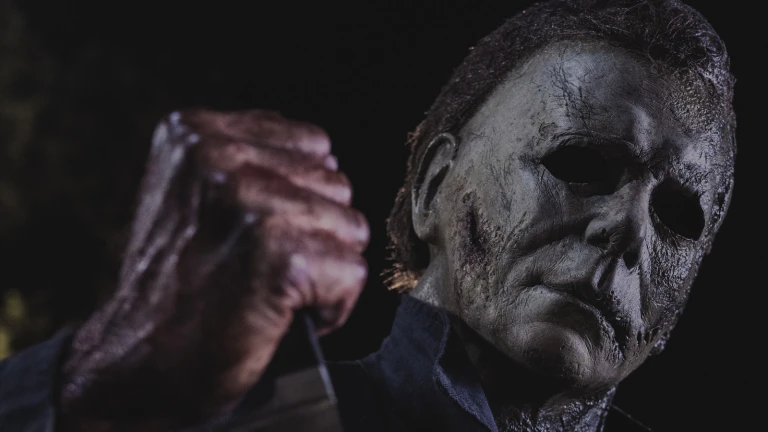 In a little over a month, we'll finally see the end of the iconic Halloween Ends Michael Myers franchise. On October 14th, Universal will release Halloween Ends on Peacock and in theaters. Given the title, it seems like this film will mark the finale of the Michael Myers saga. The first film came out in 1978, and there have been 12 instalments since then. However, since Universal rebooted the series in 2018, many films were no longer canon. So, it really could be the end of this classic movie killer! Or could it? In Halloween Ends Michael Myers is unlikely to die.Sure – Blumhouse Productions has been rigorously pitching the film as the final point of the series. That shouldn't be a surprise, particularly considering the film's name. However, some of the cast members and even behind-the-scenes with the crew have revealed that this film may not be the end.
Like Michael Myers, one of the key points of the Halloween franchise is how it just won't die. Myers always finds a way to come back – and so does the franchise.Of course, there's one point you might already have. In Halloween Ends Michael Myers can't return – we saw him die before! Naturally, this is a big part of the franchise. In the second film of the original canon, Halloween II, Jamie Lee Curtis's character, Laurie Strode, shoots Myers in the eyes. Later, we see him on fire and eventually collapse, indicating that he died. However, just two films later, Myers returned to life, ready to wreak havoc on Haddonfield! So, it should come as no surprise that after Halloween Ends Michael Myers will probably return.
Halloween ends Michael Myers Movie Rumors
Image: Universal Pictures
Originally, Curtis said she'd only return to the franchise if she got to kill Michael at the end. Naturally, Universal was keen to have their iconic final girl back and agreed to her request. However, Moustapha Akkad, the series producer, seemed to have a different plan. Part of his clause said that Myers could never be killed off for good. Unfortunately for Curtis, she didn't find this out until they began filming, which rendered her "killing" Michael in Halloween H20 useless.
If that wasn't enough, the producer Jason Blum confirmed that Halloween Ends is the finale of their series, but not the franchise as a whole
"I didn't say it's gonna be the last Halloween movie. It's our last Halloween movie. We have no more rights to make any more Halloween, so it goes back to Malek ."
Just like other horror movie villains, such as Freddy Krueger, the main villain won't die. In Halloween Ends Michael Myers will almost certainly come back in some form. It could be in a post-credits scene or an entirely new movie. This newest movie is the final one that Blumhouse have the rights to – but it could all change once the film releases. Perhaps the original rights holders will allow for more sequels, given the success of Halloween H20 and Halloween Kills.
If that wasn't enough, some people have speculated that Blumhouse has a secret twist up their sleeves. Allegedly for Halloween Ends Michael Myers might make a clean getaway! There are reportedly two endings that they're testing with audiences. With one of them, the audience loved it – but the other one, they hated. Even the director, David Gordon Green, stated that their final version of the film "changes every day."
Halloween Franchise Future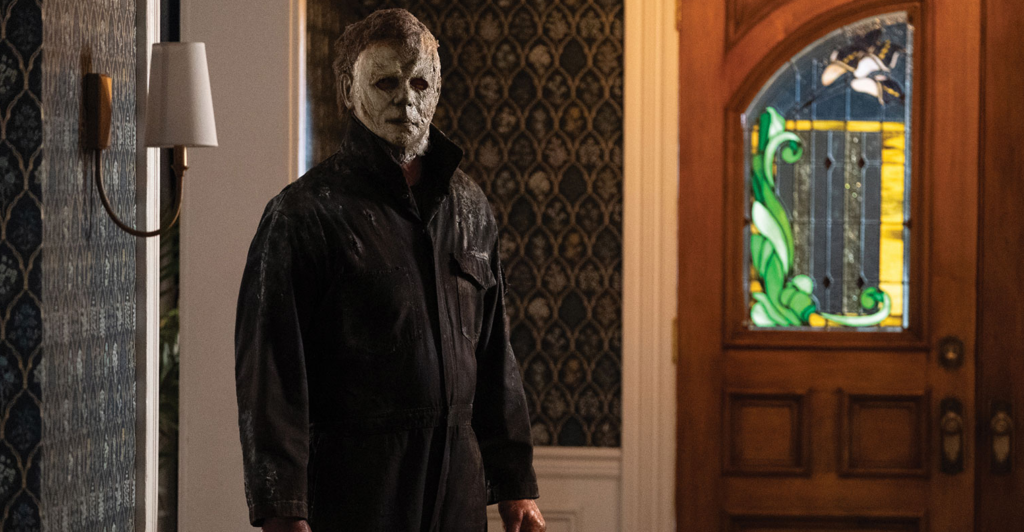 Image: Universal Pictures
Perhaps in one ending of Halloween Ends Michael Myers is explicitly shown to escape, and the other makes his death more ambiguous. If so, it's unclear which ending the audience loved and which one they loathed. Additionally, the executive producer John Carpenter stated, "if the movie makes money, I don't believe it's the end."
The studio and crew members have high hopes for the franchise – why wouldn't they?! There's no way in Halloween Ends Michael Myers will be gone for good. Like Myers, the film franchise seemingly never dies, even almost 45 years after the original. Myers is way too iconic of a character to go completely, and we can't wait to see what they have in store for the next film.
You can catch Halloween Ends on Peacock for 60 days from October 14th. It'll also be out in theaters, too.What are your thoughts? Would you like this film to be the end for Myers, or do you still want more? Let us know what you think below!
Hi! I'm Arvyn, and I'm an English teacher from the UK. I've been teaching English online for over 4 years to students from all across the world and all ages. Outside of work, I'm a huge fan of reading, video games, and playing with my adorable kitties. See ya!
Leave a comment