Guy Ritchie Will Direct Hercules Live-Action
The director for Disney's Hercules Live-Action is Guy Ritchie based on reports. Hercules joins the array of Disney animations that are being turned to live-action. Guy Ritchie is back in business with the studio after seeing his live-action adaptation of Disney's animation Aladdin become his first movie to surpass the billion-dollar milestone in box office receipts. Additionally, fans liked the movie a lot. He is in charge of a live-action adaptation of the Disney animation movie Hercules this time.
For yet another live-action animated film adaptation, Disney is returning to the CGI Cave of Wonders. Here, Guy Ritchie snoozes on a CGI magic carpet atop mountains and mountains of CGI wealth. According to Deadline, the Aladdin director helms the long-rumored live-action remake of the studio's 1997 fan becomes. Hercules Live-Action is overseen by the Callaham-Russos-Ritchie trio. Dave Callaham, who also wrote the upcoming Spider-Man: Across the Spider-Verse alongside Phil Lord and Chris Miller, pens the project's initial draft of the script. He also wrote Shang-Chi and the Legend of the Ten Rings.
Source: NME
The Russo Brothers And Dave Callaham Join Guy Ritchie For Hercules Live-Action
The directors of Avengers: Endgame Joe & Anthony Russo's production business, AGBO, produces the movie. After Dave Callaham completed a first draft, the studio is currently hiring writers. Before Ritchie left CAA and joined WME last month, the agency struck this transaction.
The most recent project Ritchie worked on was an untitled action thriller starring Jake Gyllenhaal that STX sold to MGM and Amazon. He recently finished writing, directing, and executive producing Operation Fortune: Ruse de Guerre for STX, which starred Jason Statham. Lock, Stock, and Two Smoking Barrels served as the catalyst for Statham and Ritchie's ascent, which was then followed by Snatch, Revolver, and Wrath of Man.
Hercules is the 35th animated film produced by Walt Disney Feature Animation. The film, directed by Ron Clements and John Musker, is regarded as a product of the Disney Renaissance. The movie depicts Tate Donovan's character, a young demigod who is torn from his parents, Zeus and Hera and transformed into a mortal. Hercules achieves hero status and the fame that comes with it with the aid of the satyr Philoctetes (Danny DeVito). But Hercules quickly discovers the difference between a fake hero and a real hero when he meets the teenage Megara (Susan Egan). She works for Hades (James Woods).
Hercules Originally Made A Good Account At The Box Office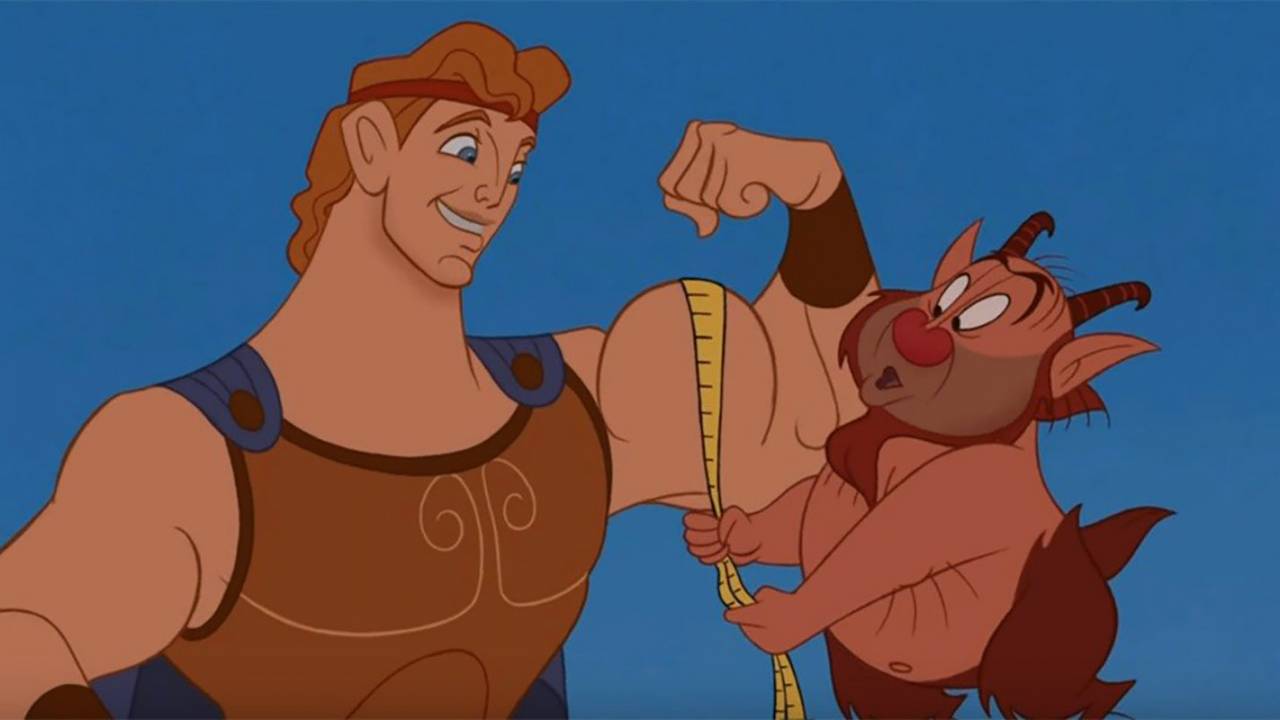 Source: CinemeBlend
The original "Hercules" movie from Disney cost $85 million to make, yet it made $252 million at the global box office. It followed in the footsteps of other Disney classics that underwent adaptation into successful live-action movies, such as "Beauty and the Beast" from 1991, "Aladdin" from 1992, and The Lion King from 1994.
The Russo Brothers are presently preparing The Gray Man, an action movie with a $200 million budget that releases on Netflix in July. A trailer came out a couple of weeks ago. They helmed a number of Marvel films, including Avengers: Endgame. That movie broke box office records and brought in $2.79 billion in worldwide ticket sales.
For all the different aspects that set Hercules apart from the other Disney masterpieces of the time, it receives both praise and criticism. Hercules was a memorable film when it came out because of its use of the Greek myth, its gospel choir-infused soundtrack, Gerald Scarfe's production design, and a script that strikes the right balance between humor and literal death. With toy and video game tie-ins, an animated series portraying the exploits of a youthful Hercules, and even a Broadway musical adaption, people regarded the film as another box office hit. Even a sequel, according to Screenrant, was in the works, but they abandoned it in 2006. This came after the naming of John Lasseter as Disney's new chief creative officer. Thereby, killing off all subsequent Disney sequels.
What do you think about a Hercules live-action movie? Did you enjoy the original? Tell your thoughts in the comments below!
Leave a comment