Ten Great Film Series to Watch While Social Distancing
Because we can only binge-watch Tiger King so many times (everyone says the wife killed her husband—but has nobody questioned…the tigers?!?!?), we need more entertainment to get us through social distancing. Sure, there are enough shows on Netflix, Hulu, Disney+, and other streaming services to get us at least through May. But there are also dozens of great film series to watch too. To determine the best film series to binge, there's just one rule: The franchise needs more than three films. Trilogies don't count. Sorry, Dark Knight. Nor can the series reboot with a retelling of the character's origin. So, no Spider-Man…except for two exceptions. And the best film series tell one strong narrative over several films. So, in the words of a character not featured in this list, here…we…go!
10. Rocky/Creed: For Inspiration During Social Distancing (Eight Films)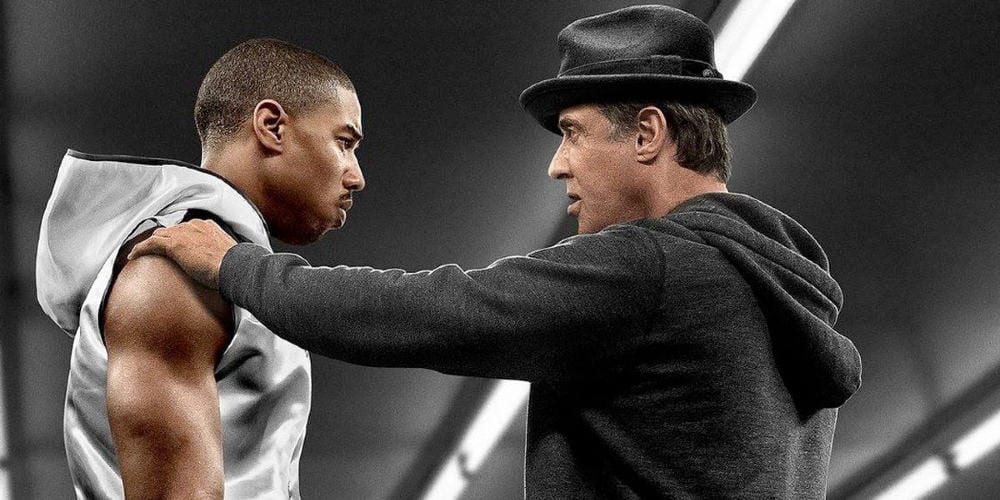 (Image: Creed, Warner Bros. Pictures)
The moment we hear the Rocky theme, we feel our pulse quicken. It's one of the most iconic opening bars in cinema history. For the most part, all eight films in the series are great. We can still argue Rocky V. Also, since 1976, we get a real-life story of Rocky Balboa. From the young and promising boxer, to the superstar, to the retired local hero, and finally to him coaching the next young, promising boxer. Even if you don't like sports films, there's something about Rocky and Creed that uplifts us even during the darkest times. So, if you watch 3-4 movies a day for 2-3 days, you'll be pumped up. You can finally install those new wall-to-wall bookshelves for all the omnibuses you bought in the last month.
9. X-Men: The Franchise that Birthed the Age of Great Superhero Films (12 films, and one on the way)
(Image: Logan, 20th Century Fox)
Sure, the X-Men movies are wildly inconsistent in quality. It feels that for every Deadpool, we have a Dark Phoenix. But even if they aren't always great, many of the films in the series might be better than you remember—especially when you watch them all together. Granted, figuring out that watching order is difficult—we'll work on that. And some of the movies don't even seem to take place in the same universe. Dark Phoenix ignores the ending to Apocalypse. Meanwhile, The Wolverine and Days of Future Past utilize The Last Stand so much that it retroactively makes the much-criticized third film a bit better. A quick watching order that might work: First Class, Wolverine Origins, X-Men, X-Men United, The Last Stand, The Wolverine, Days of Future Past, Apocalypse, Dark Phoenix, Deadpool, Deadpool 2, and end with Logan. Also, we still have New Mutants, which will eventually debut.
8. The Fast and the Furious: Feel the Fire with these Films (nine movies, one on the way)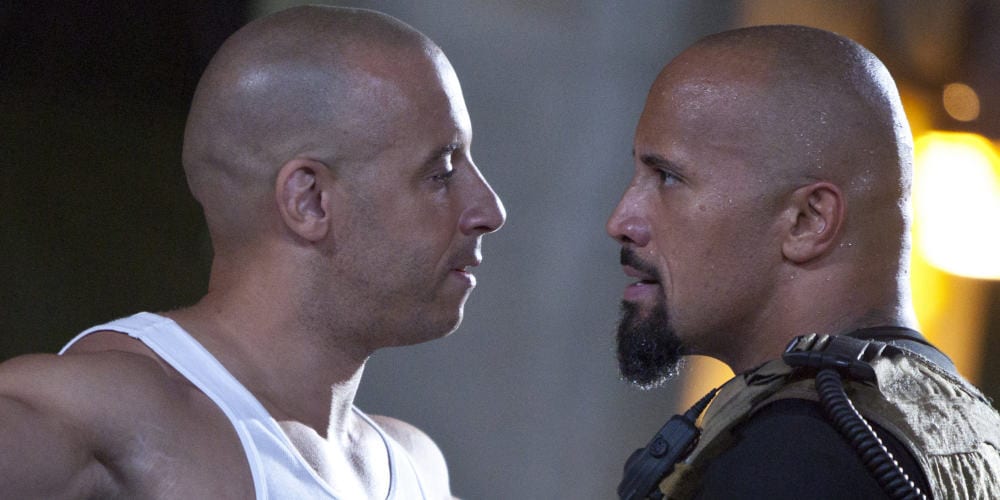 (Image: Fast Five, Universal Pictures)
At one point, The Fast and the Furious franchise looked dead. The first movie was a fun knockoff of Point Break. Then 2Fast 2Furious didn't even get Vin Diesel back. Tokyo Drift…exists? Fast and Furious was a reboot? Maybe? No? But then something magical happened. We got our first of a few great films in the dying franchise. Fast Five. What changed? Better stunts. Better story. And most of all, the Rock. Fast Five is one of the best heist movies ever made. It changed the dynamic of the series from whatever it was before to Mission: Impossible with muscle cars and diversity. Now each movie is a guaranteed billion dollars. And the Hobbs and Shaw spinoff was just as great, if not better, than other films in the series. Now we just have to wait for F9 to come out. Next year.
7. Mission: Impossible: Watch the Entire Film Series in One Day (six movies, two on the way)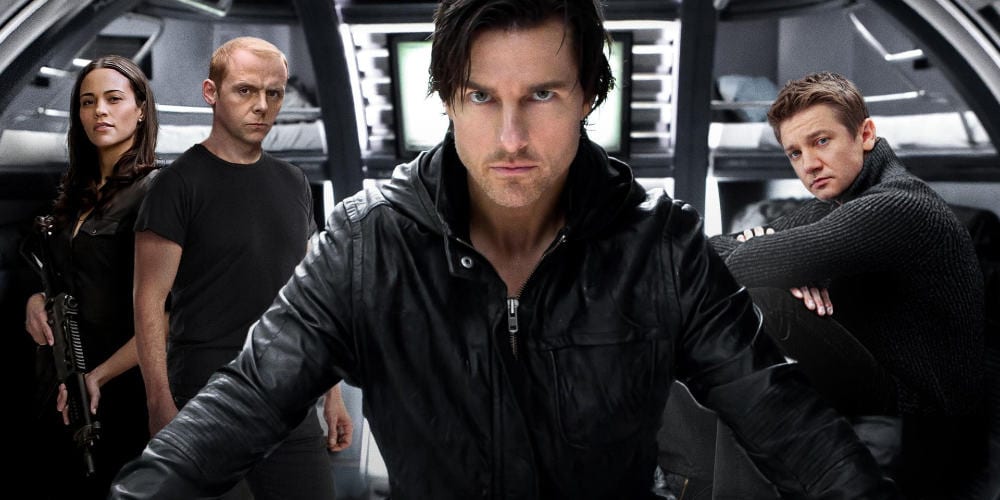 (Image: Mission: Impossible: Ghost Protocol, Paramount Pictures)
Since we mentioned Mission: Impossible, let's take a look at another film series that almost died before becoming great. The first Mission: Impossible is a classic. And then M:I:2 was, well, not a grand entry in the film franchise. The series stagnated and looked dead, until JJ Abrams revived it with M:I:3. And it was damn good. From there, we had what is probably still the best movie in the series: Ghost Protocol. The following entries, Rogue Nation and Fallout were brilliant. Sure, it sometimes feels like Tom Cruise is trying to die on set with some of the crazy stunts he performs.
6. Their Names are Bond—James Bond (Twenty-Five movies, one on the way)
(Image: Skyfall, MGM Pictures)
From one superspy to the next, we get a film series so great it won't die, even if it should have a few times. Thankfully the lesser entries like World is Not Enough and Die Another Day couldn't stop the rise of Daniel Craig's entries. Most of the Bond franchise breaks one of the rules of this list. Until Daniel Craig's Casino Royale, the films didn't connect at all. But Craig's time in the role does tell one continuous story, set to end in No Time Die. However, the sheer quantity of great films in this series, and really, the vast number of entries in general, makes it perfect for binging.
5. Harry Potter and the Prisoners of Our Own Homes (10 films, more on the way)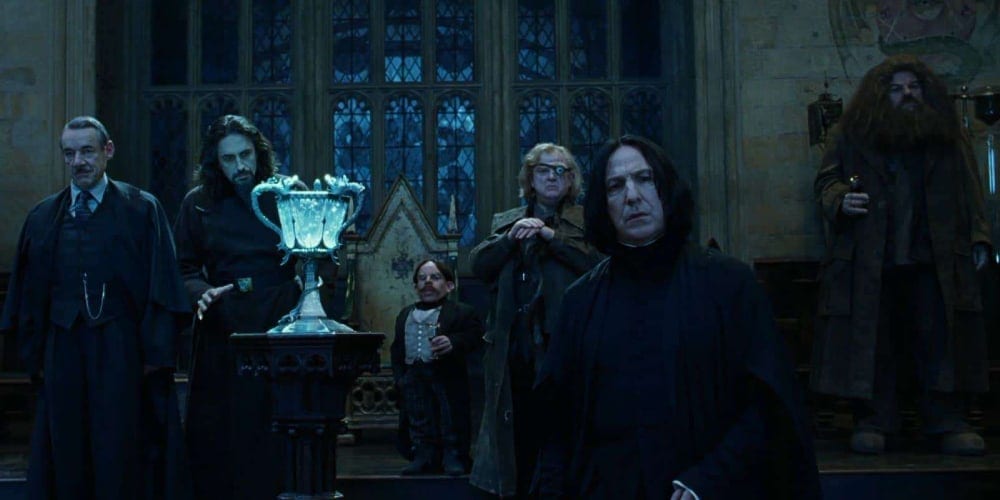 (Image: Harry Potter and the Goblet of Fire, Warner Bros. Pictures)
Who doesn't know what Hogwarts house they belong to? I'm a Ravenclaw with some Slytherin tendencies. How about your Patronus—the new way of saying "spirit animal" without culturally appropriating Native Americans. To one of my best friend's daughter, I'm "Uncle Hagrid." Well, so far, Uncle "Hageed" or "Hag Hag."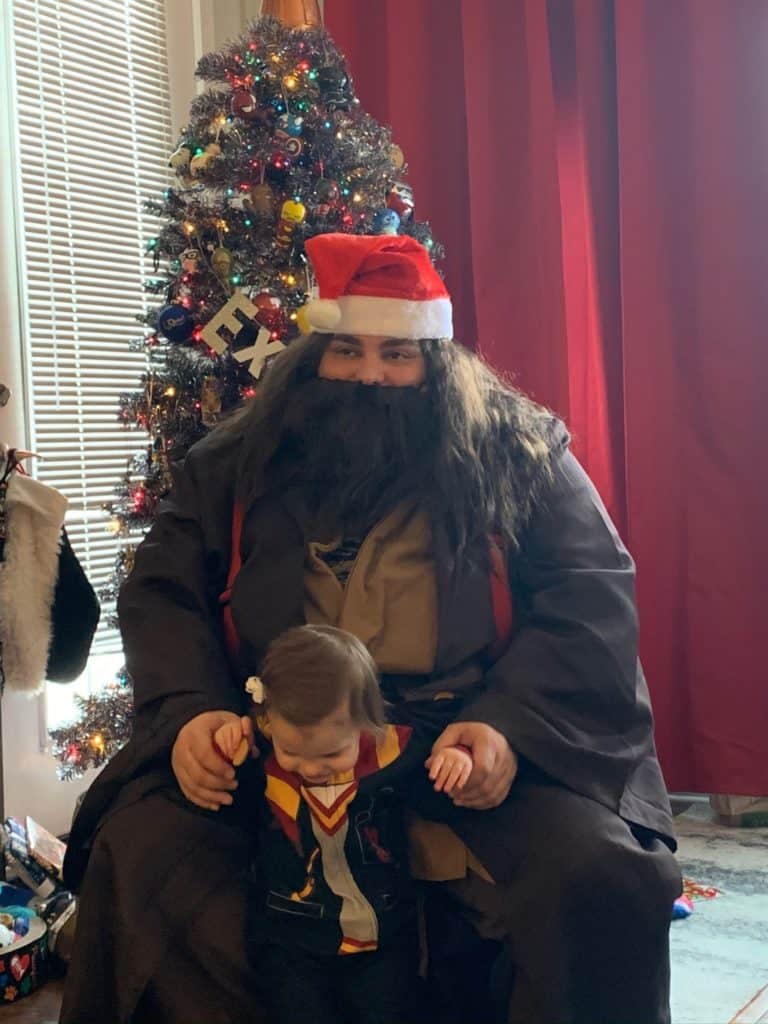 Me, as Hagrid…as Santa. I'm an awesome friend. (Personal Photo)
Thankfully the film series is mostly great. The first two are very much children's movies, but when we get to Alfonso Cuaron's Prisoner of Azkaban, the entire franchise changes. But the film series turned out to be so great that we needed more than eight trips to the Wizarding World. Fantastic Beasts and Where to Find Them, the first in a prequel series, was a lot of fun. Sure, Crimes of Grindelwald was confusing, but it sets the stage for a promising future in the series. They just might have to recast Ezra Miller.
4. Star Trek: Explore the Final Frontier Films From Your Couch (13 movies and a lot of great television series)
(Image: Star Trek: First Contact, Paramount Pictures)
Star Trek isn't just a great film series, it's several great tv series too. Right now, we're getting one of the best Star Trek entries of all time: Picard. The franchise is pure Sc-Fi, and since the beginning, they pushed the boundaries of the society. What's even better is that—technically—Star Trek never rebooted. Generations took place decades later. But you'll say JJ Abrams's Star Trek was a reboot. Au contraire, my fellow geek. The 2009 Star Trek is a side-quel. It takes place in a tangent timeline to the original series after Nero time traveled and killed Kirk's father. As far as the debate over Star Trek I or Star Trek V being the worst…watch and decide for yourself. You have the time.
3. Star Wars: The Great Film Series Fans Love to Hate, but Mostly Love (11 movies, several TV series, and more of everything on the way)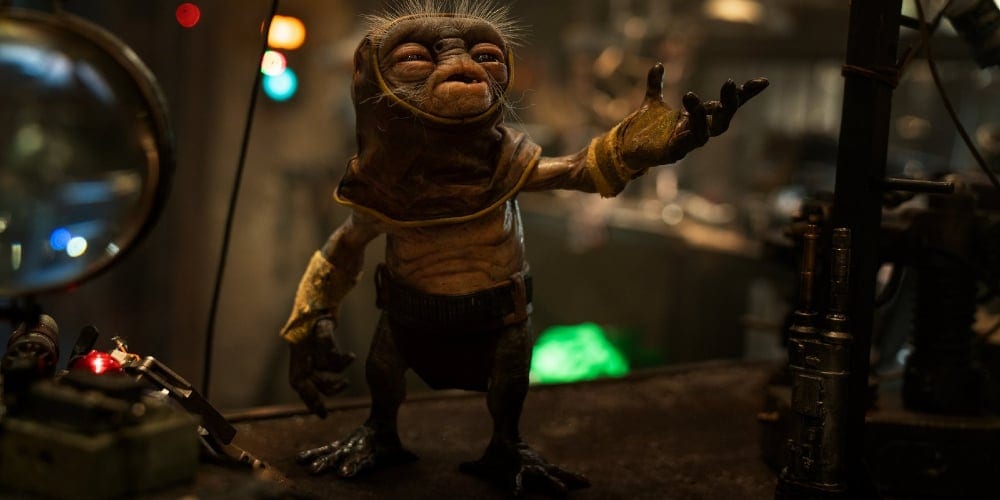 (Image: Star Wars: The Rise of Skywalker, Walt Disney Pictures)
As much as fans bicker over the films, Star Wars will always have a special place in pop culture. And it won't go away. Even with some ups and downs, it's hard not to love these movies. One reason why Star Wars is such a great film series is because we can endlessly debate it. Everyone has their own "best Star Wars movie" even though the right answer is Rogue One. Everyone has their least favorite…but still admit there are great moments even in the worst films. Phantom Menace has Darth Maul. Rise of Skywalker has Babu Frick. And then we have the tv series, Clone Wars, Rebels, and the now-classic Mandalorian—with a second season coming soon. We might be stuck at home, but we can always travel to a galaxy far, far away.
3. The Hobbit and Lord of the Rings: Embrace the Magic of the Great Middle-Earth Film Series (six movies, TV show in the works)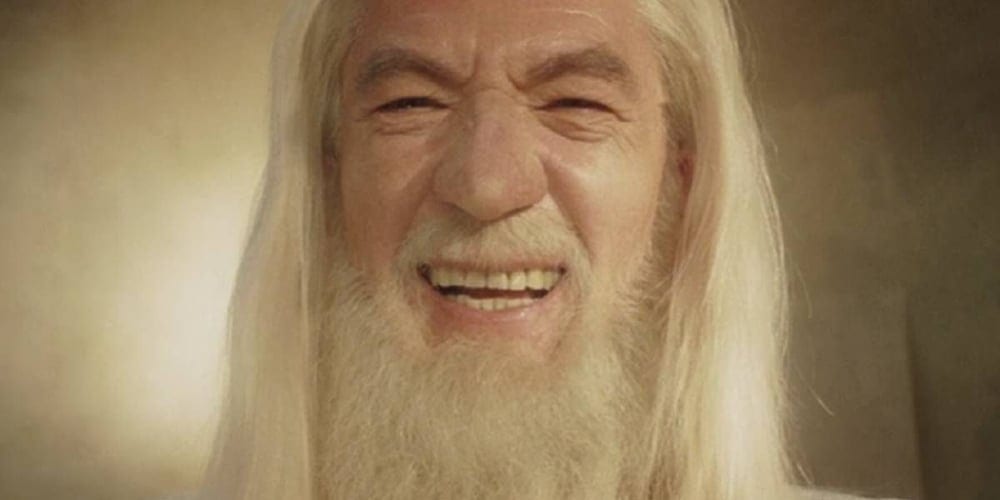 (Image: The Lord of the Rings, The Return of the King, New Line Cinema)
While The Hobbit has its detractors, it's an underrated trilogy—especially if you watch the extended editions. Battle of the Five Armies, extended, is a much different movie (and rated R for some reason). But The Lord of the Rings? One of the best trilogies of all time. Maybe the best. Together, the two trilogies make up the Middle-Earth Saga. Out of all the great film series on this list, the Middle-Earth Saga has the most consistent storyline.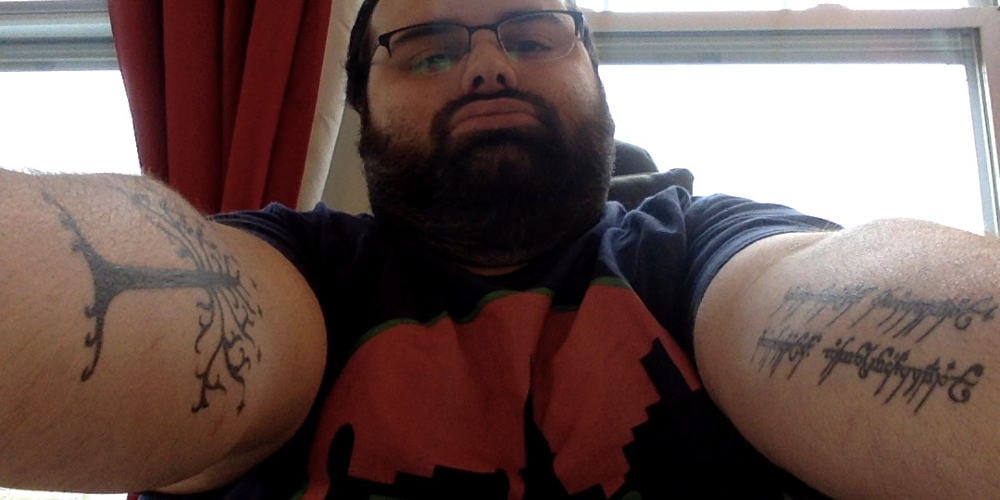 Full Disclosure. I have Lord of the Rings tattoos. Here are two of them…that I can show you. (Personal Image)
Granted, Peter Jackson had books and Tolkien's notes to use. Where The Hobbit was a bit thin as a book, he brought in elements of Middle-Earth mythos to beef it up. He had the opposite problem in Lord of the Rings, having to pair it down. The six movies make once of the best movie marathon experiences you'll ever have.
1, The Infinity Saga: The Marvel Cinematic Universe's Masterpiece Film Series (23 movies, several television series, more of everything on the way)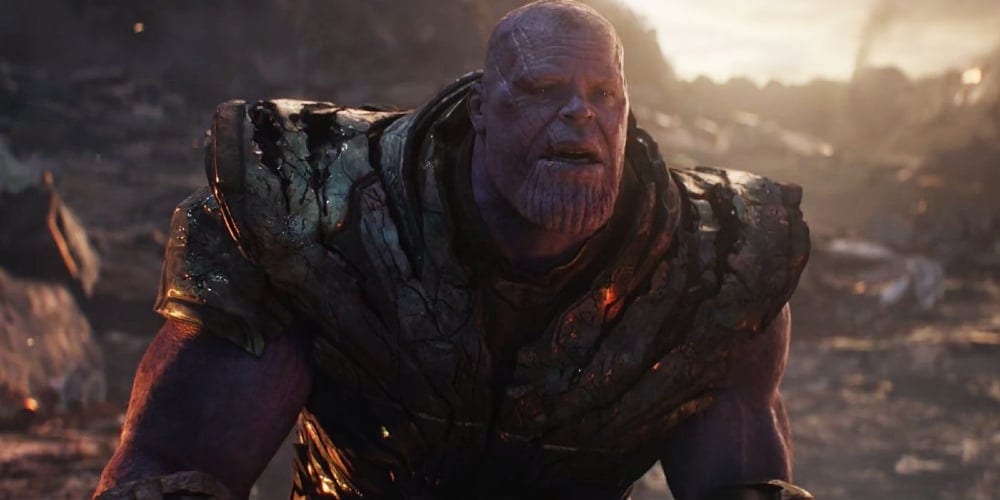 (Image: Avengers: Endgame, Marvel Studios)
As much as I love my annual trip to Middle-Earth, nothing can beat the MCU movies. It's one story, but it's also 23 stories. We have a narrative thread through all 23 films, and there's not a single "bad" one. At worst, we have a couple of "meh" entries, but 90% of the film series is great. Though the Infinity Saga is over, we still have a lot more in the pipeline. We're getting several new series on Disney+, and at least two films a year until 2024. Well, except for this year since Black Widow had to be pushed to November. We took a look at the best viewing order for the Infinity Saga. Maybe one day we'll incorporate all the television episodes too. We'll have to do some heavy binge-watching to figure it all out. Such a burden
Other Great Films Series Worth Binge-Watching
(Image: Toy Story 4, Pixar Studios)
Along with the ten above, there were other great film series that just missed out. Planet of the Apes has eight films, but the first five have a weird storyline, and Rise, Dawn, and War are all part of a reboot trilogy. Indiana Jones is just not there as a series yet. The Jurassic Park franchise almost made it for how fun it is, but it just wasn't better than the others on the list. Even Toy Story came close, but those films are so…depressing. Still, there are so many great film series to binge-watch during this time. Which ones are you going to dive in to?
(Featured Image: Thor: Ragnarok, Marvel Studios)
Roman Colombo finished his MFA in 2010 and now teaches writing and graphic novel literature at various Philadelphia colleges. His first novel, Trading Saints for Sinners, was published in 2014. He's currently working on his next novel and hoping to find an agent soon.
Avengers
coronavirus
Creed
Deadpool
Fast And Furious
harry potter
James Bond
Lord of the Rings
MCU Multiverse
Rocky
Social Distancing
Star Trek
Star Wars
The Hobbit
Toy Story
wolverine
X-Men
Leave a comment