GOTG 3 Cast – Who Will Daniela Melchior Be?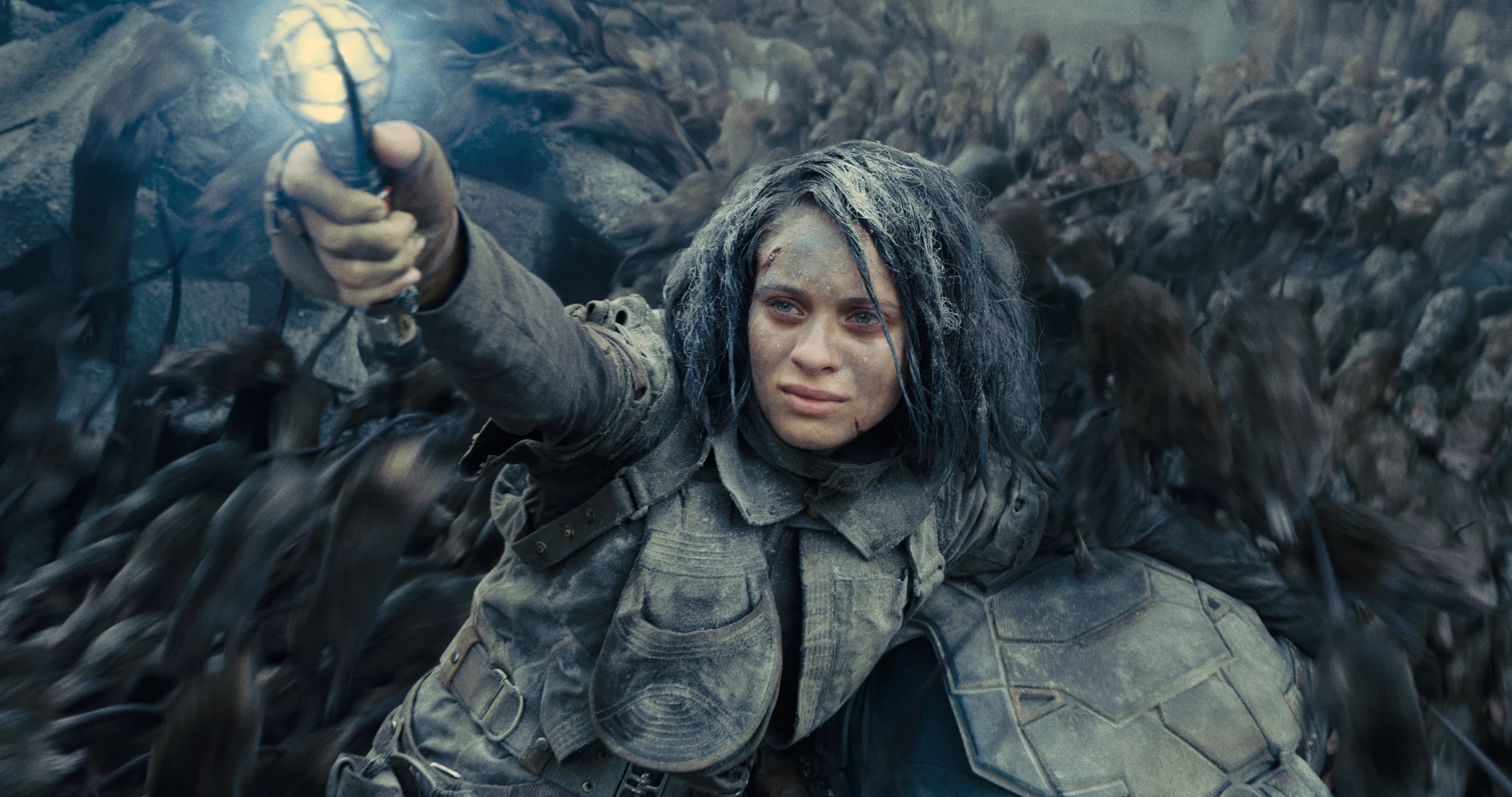 It's official – Daniela Melchior will be one of the GOTG 3 cast. We've known for a while that the film is coming in 2023. However, Disney has been pretty tight-lipped about the casting news for this major film. We still don't know which members of the GOTG 3 cast are in the movie, nor much about the plot!
Initially, the news about Melchior spread as a rumor, but director James Gunn soon confirmed that the rumors were true. There's no word on which character Melchior will play, although we've got a few ideas on which character is entering the on-screen Marvel Universe.
Is Lady Lylla part of the GOTG 3 cast?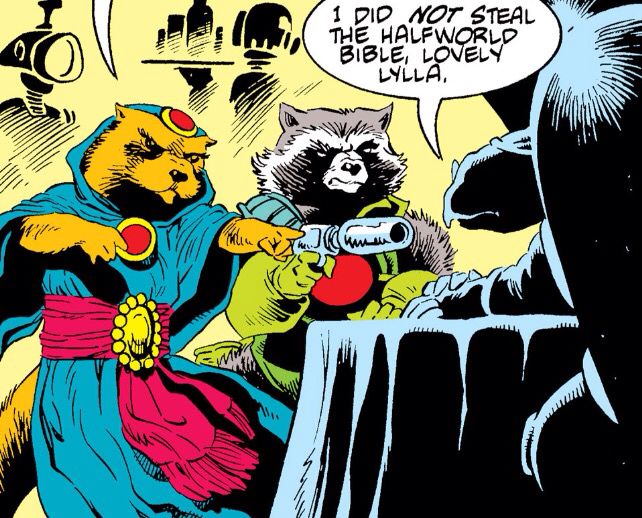 Image: Marvel/Disney
Let's start with the most unlikely rumor – Lady Lylla. In the comics, Lady Lylla plays a similar role to Rocket in that she's a talking animal – specifically, an otter. So, it wouldn't be completely strange to have another sentient animal as part of the GOTG 3 cast.
James Gunn has already confirmed that Rocket has a big part to play in the new movie. Additionally, the film will also serve as the last big-screen entry for the Guardians. In the comics, Lylla is Rocket's soulmate, and the last time we saw her, she left with Rocket. They began a new life together, far in the distant stars.
So, it's possible that Melchior will play Lady Lylla. However, the issue is that she doesn't do a whole lot in the comics. Sure, she's Rocket's soulmate – but she has very little else to do. As such, we're positive that Lady Lylla will make an appearance as one of the GOTG 3 cast, but it'll likely be a minor role. It would be strange to have Melchior enter for such a small appearance, although it's not entirely out of the question.
Daniela Melchior as Avril Kincaid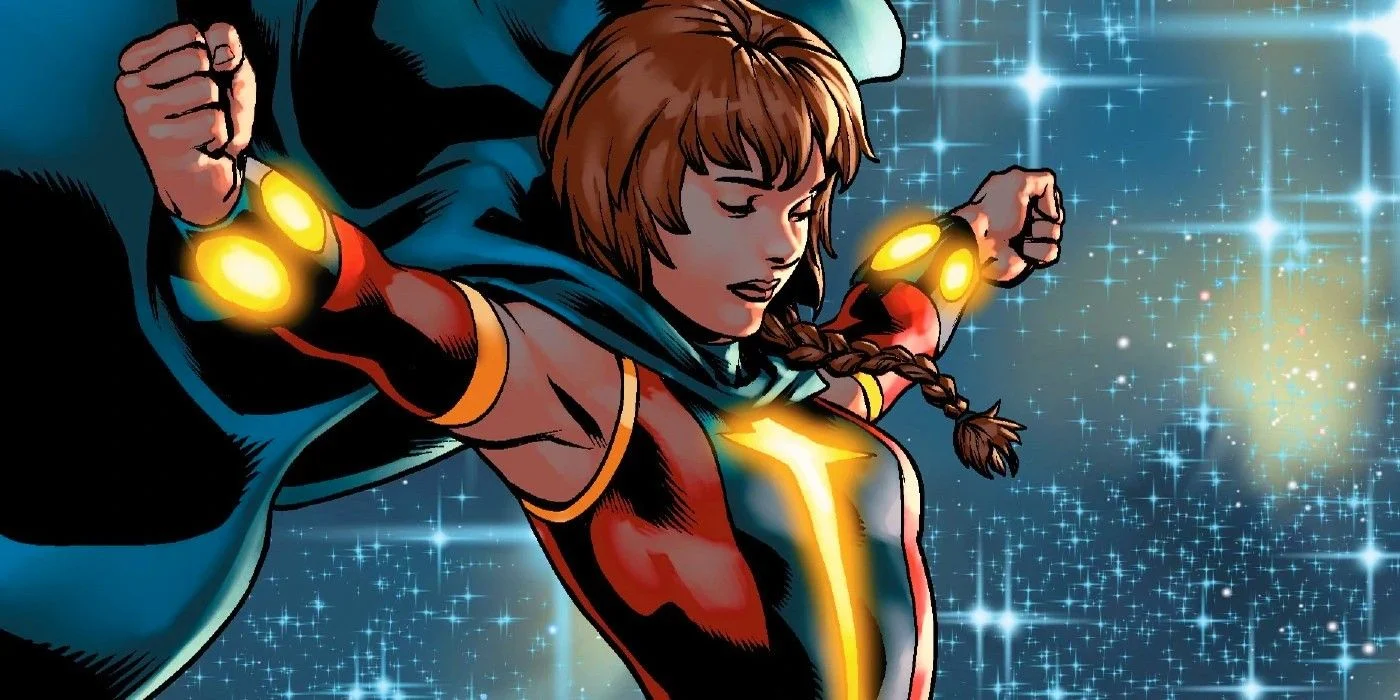 Image: Marvel/Disney
A more likely character is Avril Kincaid. Kincaid's first appearance was fairly recent in the comics, as she was part of 2016's Captain America: Sam Wilson. However, that doesn't make her appearance as one of the GOTG 3 cast any less likely. In fact, she's made more appearances in the comics than Lady Lylla, so it's far more possible that we'll see Melchior don the red wig for Kincaid instead.
Similarly, the comics brought back Kincaid last year, where we saw her working alongside Wendell Vaughn. She did this with some other Quasars, too. Kincaid plays a similar role to Phyla-Vell due to them both being Quasars. Being a Quasar gives Kincaid many skills, such as being able to fly and project and create energy. The source of these powers is the Quantum Bands, which Phyla-Vell also possesses.
As part of Kincaid's return, Marvel established that our reality could only hold a single Quasar. If Kincaid does return as one GOTG 3 cast, that means Vaughn will need to appear, too. This could be a little challenging as the writers will have to devote equal amounts of time to both characters.
Is Phyla-Vell one of the GOTG 3 cast?
Image: Marvel/Disney
Last but certainly not least is the most likely option – Phyla-Vell. As mentioned, Vell is similar to Kincaid in that they both have Quantum Bands. Outside of the GOTG 3 cast, Phyla-Vell's character helped James Gunn pen the first Guardians movie. He has regularly stated that she was an important factor in helping him create the first entry. So, it would make sense to feature her in the last Guardians film as a way of coming full circle.
In the comic books, Phyla-Vell has a rather significant role to play. She is the daughter of the initial Captain Marvel, which gives her a lot to work with. Similarly, James Gunn has categorically stated that Melchior is not playing Moondragon in the series. Interestingly, Moondragon and Phyla-Vell have repeatedly shown themselves as being in a relationship together. Perhaps Gunn saying that she won't be Moondragon hints at the real character.
What do you think? Who will Melchior play as one of the GOTG 3 cast? Let us know in the comments below! Meanwhile, you can catch the latest Guardians of the Galaxy 3 film in theaters on May 5, 2023. The previous two entries in the series are available for streaming exclusively on Disney+.
Hi! I'm Arvyn, and I'm an English teacher from the UK. I've been teaching English online for over 4 years to students from all across the world and all ages. Outside of work, I'm a huge fan of reading, video games, and playing with my adorable kitties. See ya!
Leave a comment