Gone With The Wind Removed From HBO Max (It's Coming Back Though)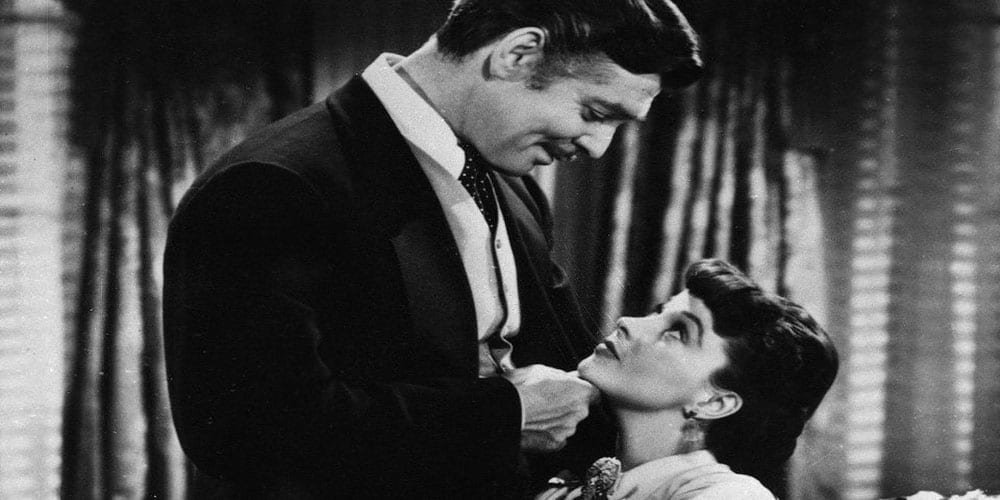 For a while now, we've watched this incredible thing happen as a result of the streaming wars. As production companies plan out services for their backlog of content, a problem emerges. As it turns out, some of the movies, TV, music, and other things people created decades ago weren't very accepting. In many cases, it was downright harmful, racist, sexist, homophobic, and all the other buzzwords you throw at your uncle to watch him shortcircuit. By no means is America ready to productively reckon with the past when it can't handle its present. So, what do we expect to come of this clash of ideologies and depictions of race, sex, and culture? If you're HBO Max, then having Gone of the Wind removed in and of itself is a politicized decision. To be honest, it's part of the bigger problem audiences have when faced with this content.
HBO Max Has Gone With The Wind Removed to Prepare Contextualization
My all-time favorite statement from companies about past racist works showed up again in the latest HBO Max statement." It's sort of like playing Bingo at this point, as the press release in relation to having Gone with the Wind removed included that depictions in the film 'were wrong then and are wrong today.'" Screenwriter John Ridley's op-ed on the film seemed to have sparked the removal. It's clear that featuring a film, which was boldly a headlining title for the service's TCM lineup, is not appropriate now. What's even clearer is that audiences in the United States lack the tools to engage with these relics of society. The move to pull the film isn't the problem, but HBO Max now has the pleasure of following suit with other services like Disney+.
The approach to featuring this content goes like this: keep the content up but place a warning on its title screen. Mention something about the content being outdated, or even wrong. We've seen this done well, and we've seen it flubbed. Warner Bros. put a warning ahead of classic Looney Tunes and Tom and Jerry cartoons that works quite well, as seen below.
Image Credit: Warner Bros.
Then you have Disney+, who can't even seem to muster the word "racist," opting instead to call them outdated cultural depictions. Not only that, but the warning simply says that they "may" occur. Their warning can be seen below.
Image Credit: Disney
Is there a right way to handle these sorts of shows and movies? Yes, but it won't matter because we still lack the skills of a critical audience.
The Failings of American Audiences
I don't mean to place blame on audiences themselves. We simply do not have an education system in place that adequately prepared us for critical viewership. The answer is not to vault the film away forever; even Ridely argued that in his piece calling for its takedown. The goal isn't to erase the past but to teach Americans what to do with these artifacts of America's racist past. Ridley's op-ed makes the point to say that "perhaps could be paired with conversations about narratives and why it's important to have many voices sharing stories from different perspectives rather than merely those reinforcing the views of the prevailing culture." I would not be surprised to find that some Americans don't even understand why films like these were made in the first place, despite them being wrong then and now.
It comes down to silencing black narratives and voices. Hegemony dictates that unless someone says or does something to challenge the system, we will likely shape our world views around that of white men. It's wonderful that Gone With The Wind featured the first black Oscar winner, Hattie McDaniel. She also wasn't allowed to sit with her cast members at the ceremony because she was black. I don't buy the process of finding the good in the clearly debauched films that built stereotypes for black characters that exist to this day. A lot of Americans need more time to learn and listen. That means having Gone with the Wind removed is the right thing to do. All this content does without proper contextualization is leave room for further misunderstandings. If this topic interests you, then I'd keep learning with this piece from Andrea Collier, or for more news about HBO Max, check out our post about how the app was on launch-day.
Featured Image Credit: MGM
Taylor is the Gaming Editor of Comic Years and a lifelong fan of video games. He holds two degrees in Political Communication and wrote a Master's Thesis on resistance movements, race, and the exploitation of college athletes. His wife and two Toy Australian Sheppards keep him sane.
Leave a comment