Glass Onion Ending – Who Killed *SPOILER*?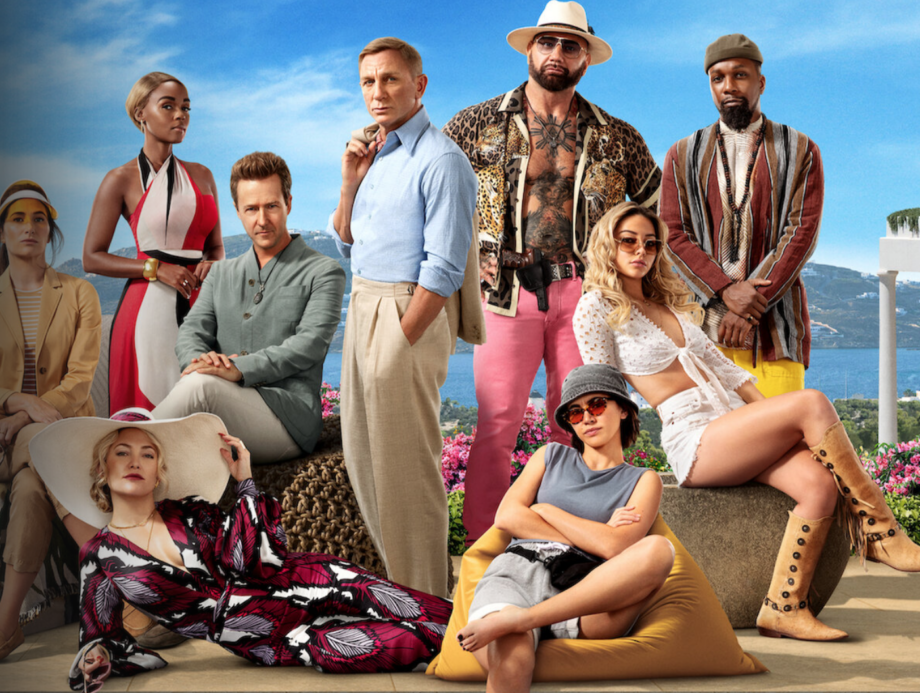 After more than two years, Daniel Craig is finally back as the enigmatic detective, Benoit Blanc. The new movie is titled Glass Onion: A Knives Out Mystery, and, as you might've guessed, there are plenty of layers to this story. Like the original movie, Rian Johnson wrote and directed this movie. Similarly, it features a cast of famous faces, like Janelle Monáe as Helen Brand, Kate Hudson as Birdie Jay, Dave Bautista as Duke Cody, and many others. Additionally, the sequel shares similar themes to the original movie by exploring the murderous lives of rich people. But the Glass Onion ending and overall mystery are pretty shocking! Naturally, there are spoilers ahead for this movie, so don't keep reading unless you've already seen it.
At the movie's start, we learn that the events occur a few years before our current time. In particular, the movie takes place during the start of the COVID-19 pandemic, with Edward Norton's Miles Bron trying to escape the lockdown measures. He invites many rich friends and family to a private island as "disruptors." One of the invitees is Benoit Blanc, although Miles is adamant that he didn't send an invitation to him. Soon, Benoit finds out that someone will murder Miles, although the suspect isn't clear. Everyone has reasons to kill him, including Janelle Monáe's Andi Brand, Miles's ex-business partner.
Unfortunately, Miles had created a murder mystery party as a way for the rich people to relax. One thing he didn't plan for was for Dave Bautista's Duke Cody to die after drinking a spiked drink! Originally, Miles was meant to have this drink, but Duke Cody is the unlucky victim. But before the Glass Onion ending, there are more reveals!
Glass Onion Ending Spoilers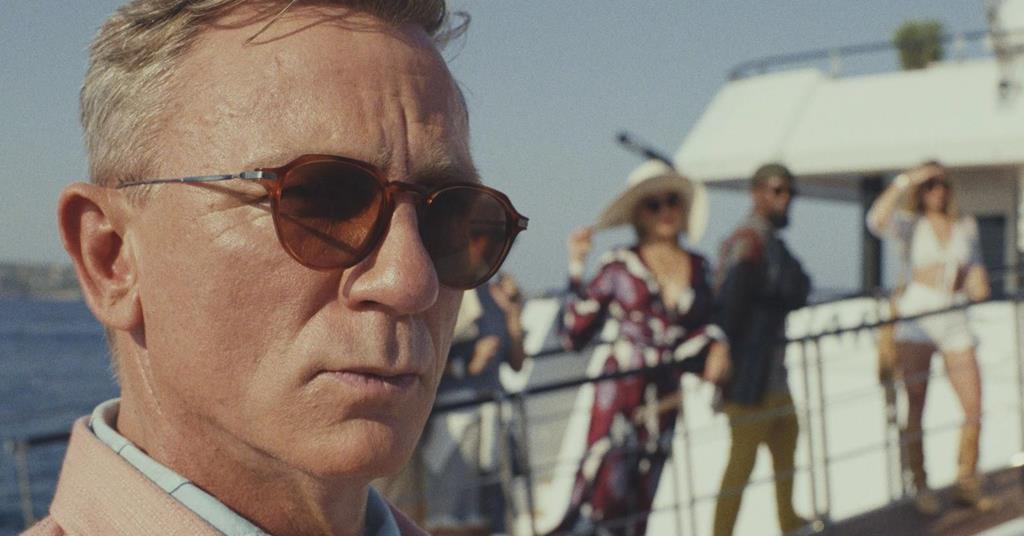 Image: Netflix
In fact, Andi Brand had committed suicide previously, and her twin sister, Helen, suspected foul play. So, she hired Blanc and pretended to be Andi at the party. Together, Blanc and Helen investigate the murder, with Helen pretending to be Andi. As part of the dramatic Glass Onion ending, we discover that Miles is the killer. She found some incriminating evidence about his company, including Miles forcing his friends to support a new fuel type. The name of the fuel is Klear, and later, we learn that all of Miles's guests are connected to Klear! The evidence was on a napkin, and Miles murdered Andi.
Additionally, there's another twist – Miles never meant to kill Duke. Instead, he put some pineapple juice in his drink and absent-mindedly gave it to Duke to hold. Unfortunately, he didn't realize Duke was allergic to pineapple, which was fatal. However, Miles burns the napkin with Andi's evidence and claims Helen has no proof he murdered her sister, and the guests refuse to testify to support her. Thankfully, Benoit Blanc jumps to the rescue and gives Helen a Klear sample. So, as part of the Glass Onion ending, Helen destroys Miles's art and starts a fire. Eventually, she throws Klear in, which makes the island retreat to blow up and destroys Miles's great fortune.
But that's not it for the Glass Onion ending – the best is yet to come! Previously, we found out that Miles rented the famous Mona Lisa. Apparently, he wants "to be mentioned in the same breath as the Mona Lisa." So, the fire also destroys the most famous painting in the world. As they say – be careful what you wish for! Everyone will remember Miles as the destroyer of this masterpiece and hate him forever.
Knives Out 2 Spoiler
Image: Netflix
In the closing moments of the Glass Onion ending, we see that Miles's friends decide to support Helen. Finally, they agree that the truth needs to be told, which will end Miles forever. In the final moments, we see Benoit and Helen waiting for the police to arrive. Once again, Benoit Blanc has won another crazy case!
You can now catch Glass Onion: A Knives Out Mystery on Netflix and in some select theaters.
Hi! I'm Arvyn, and I'm an English teacher from the UK. I've been teaching English online for over 4 years to students from all across the world and all ages. Outside of work, I'm a huge fan of reading, video games, and playing with my adorable kitties. See ya!
Leave a comment