Glass Onion Director's Commentary Announced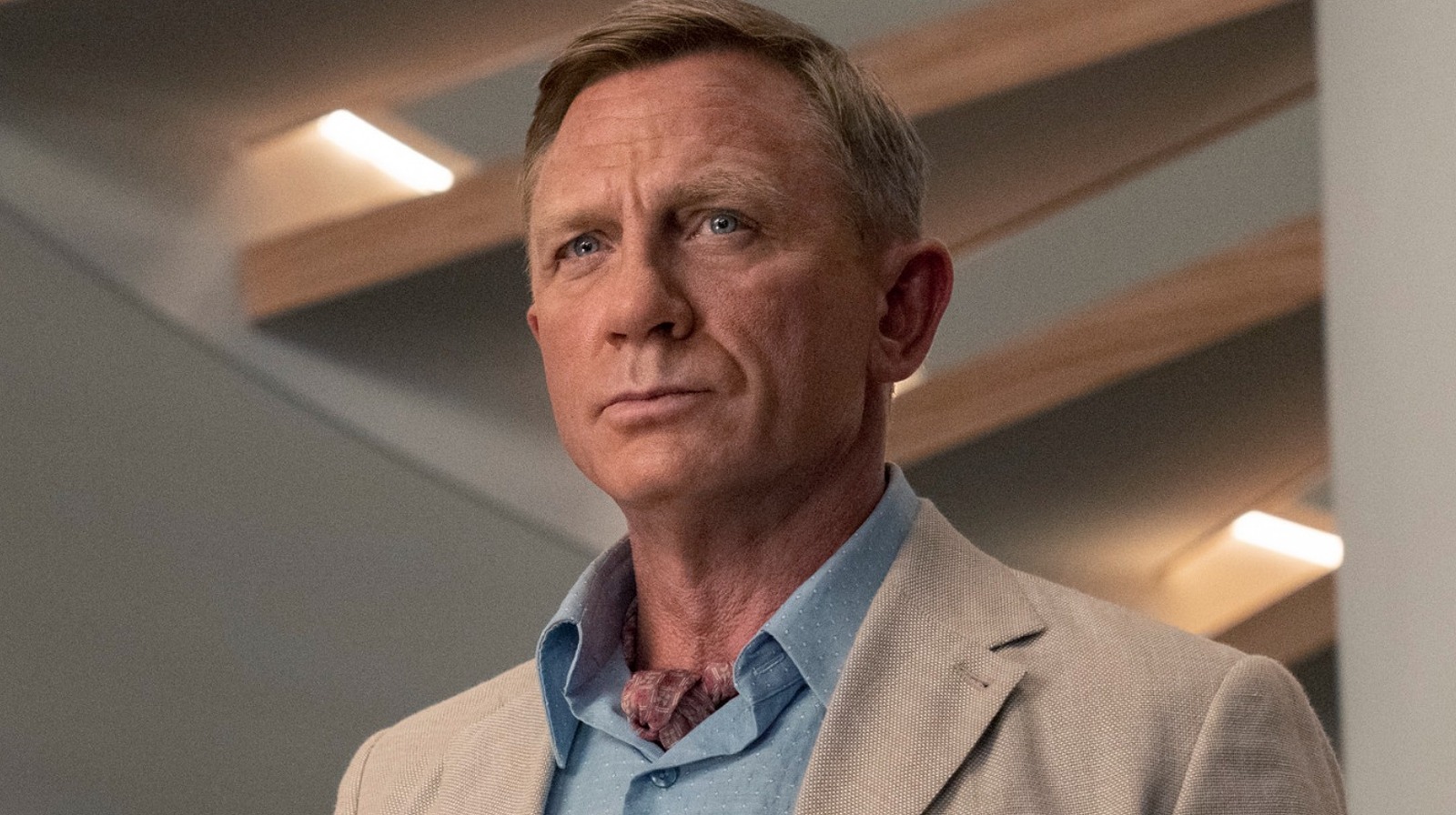 It's just non-stop in the world of Benoit Blanc at the moment! Last year, Netflix released the Knives Out sequel film, Glass Onion: A Knives Out Mystery. They released the film both in movie theaters and on their streaming services. And what a release it was! Both critics and fans loved the film, praising writer Rian Johnson's take on contemporary issues in an interesting way. Now, Netflix announced that the Glass Onion Director's commentary version of the movie will hit the streaming service today.
The Glass Onion official Twitter account announced the news earlier today. Since Rian Johnson was also the movie's director, he'll share his thoughts. Along with this announcement, the Twitter account also revealed a poster promoting this version. Apparently, you can stream this version from 10 AM PT on February 23rd. Additionally, Rian Johnson also shared the same news on his Twitter account. He stated, "COMMENTARY TRACK APPROACHES! Sorry it took a minute but it's a good one I think."
You might be wondering why Netflix has decided to release the Glass Onion Director's commentary version. After all, they only released the film two months ago! However, this is perfect timing. By this time, most people have already watched the film. So, releasing a new version only two months after the original gives people a great excuse to watch again. When Netflix released the film, fans immediately started watching it. It broke the Nielsen streaming record in America for the most-streamed film in a single week. Apparently, fans watched it over 2.89 billion in the film's release week!
Glass Onion Director's Commentary Information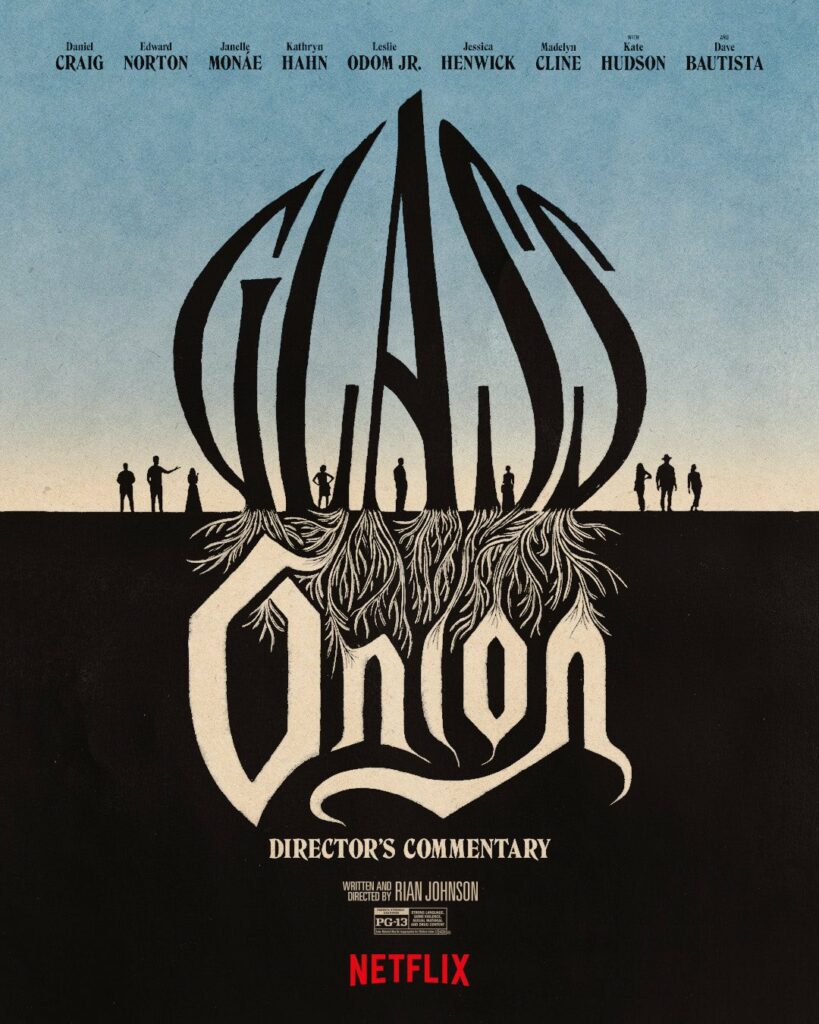 Image: Netflix
Naturally, Glass Onion is a sequel to the first Knives Out movie. It came out in 2019, and fans loved it – especially Daniel Craig's eccentric detective, Benoit Blanc. During Glass Onion, someone invites Benoit to a luxury murder mystery party. As you might expect, drama ensues, and eventually, someone dies. But who and why? You'll have to watch the film to find out!
Currently, we're not sure what Rian Johnson could reveal in the Glass Onion Director's commentary version. However, he'll likely give some hints about the film's production and how he created it. Additionally, he'll probably talk about which parts he enjoyed the most and why. Since he likely filmed this after the film's release, we might hear his response to the film's critical reception.
After all, many fans gave the film a lot of praise. On Rotten Tomatoes, it has an average rating of 8/10, with 92% of reviewers speaking positively about the film. Variety called it "a bigger, showier, even more elaborately multi-faceted shell-game mystery." Similarly, in their review, The Guardian said:
"Glass Onion is never anything less than entertaining, with its succession of A-lister and A-plus-lister cameos popping up all over the place. And Johnson uncorks an absolute showstopper of a flashback a half-hour or so into the action, which then unspools back up to the present day, giving us all manner of cheeky POV-shift reveals."
Maybe Rian Johnson will discuss this glowing positivity in the Glass Onion Director's commentary version!
Knives Out Franchise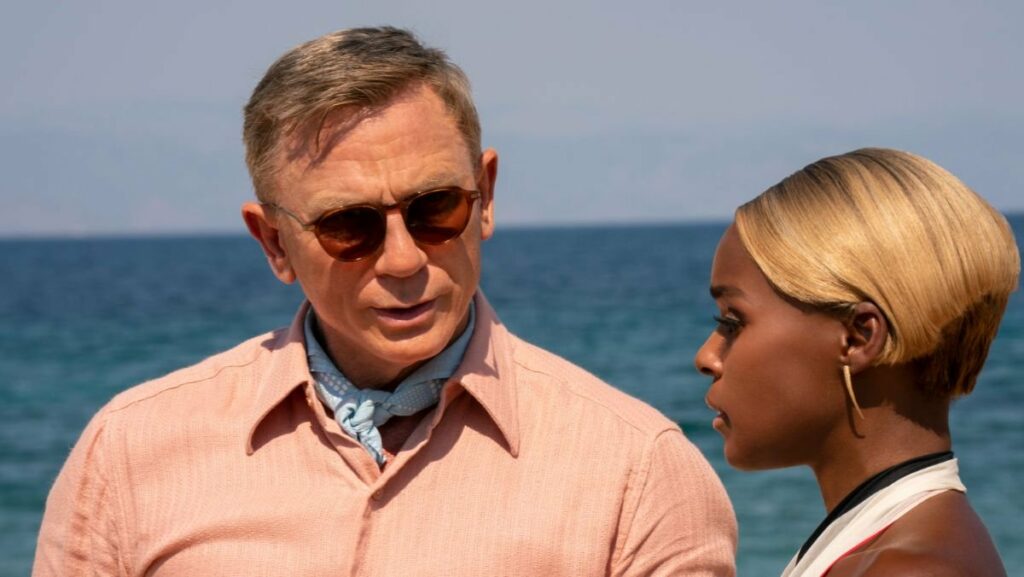 Image: Netflix
Nevertheless, the Glass Onion Director's commentary version isn't the only thing happening in the Knives Out franchise. Recently, Rian Johnson said he's working hard on Knives Out 3 and wants to make it his next film. He also said he plans to make it different from the last two films.
Additionally, rumor has it that Netflix paid $450 to get two sequels to the first film. If all goes well, we could potentially hear about more Knives Out films and directors' commentaries in the future. Only time will tell – but we certainly hope it's the case!
Hi! I'm Arvyn, and I'm an English teacher from the UK. I've been teaching English online for over 4 years to students from all across the world and all ages. Outside of work, I'm a huge fan of reading, video games, and playing with my adorable kitties. See ya!
Leave a comment