First Black Adam Trailer – The Rock Will 'Kneel Before No One'
The first Black Adam trailer is finally out, where Dwayne Johnson will definitely "Kneel Before No One." In this first trailer, we got to see a lot of surprises, like what Aldis Hodge as Hawkman will look like. We also got to see what Noah Centineo will look like as Atom Smasher, who we already got to see what he would look like in the movie last February. Another expected revelation was to see Pierce Brosnan, the actor who will play Kent Nelson / Doctor Fate. However, we could not see him in his outfit. Let's take a closer look at this exhilarating trailer. 
First Black Adam Trailer
The physical power of the character is more than evident. We also had an approach to the rest of the characters that will weight the film (and they are not few). First, we see Kent Nelson / Doctor Fate, played by Pierce Brosnan. We also see Aldis Hodge as Hawkman. Specifically, in this scene, Hawkman warns him, "Heroes don't kill people," Adam replies, "Well, I do." Adam then withstands weapons fire and catches a rocket in mid-air with a wave of explosions. 
(Image: Warner Bros.)
As he says in the trailer, "I was a slave until I died. Then I was reborn as a god. I kneel to no one." Judging by what we could see in the footage, it looks like he's not going to be messing around in this new DC outing. In the trailer, we can see him impassive in the face of a blow to the face with an iron rod and throwing a man through the air. We could also see him flying and destroying a fighter jet. Finally, he stops a missile with his bare hands. 
About the Movie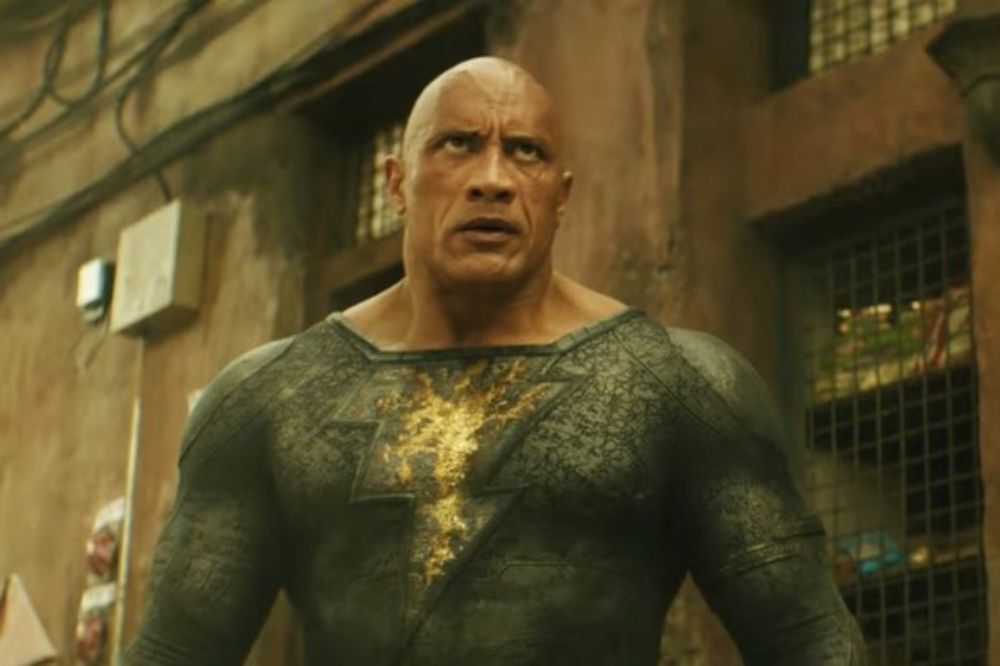 Image via Warner Bros.
For now, there is not much information available about the synopsis of the movie. However, what we do know is that Black Adam will face the Justice Society. This team of superheroes is quite diverse, and from the first Black Adam trailer, we know that we will feature Cyclone, Atom Smasher, Dr. Fate, and Hawkman. In the last DC FanDome, we had the first approach to these characters through some concept art clips. It explained how Black Adam was once a member of an ancient advanced civilization chosen by the Council of Magicians – the same group whose last surviving member gave Billy Batson his powers in Shazam!.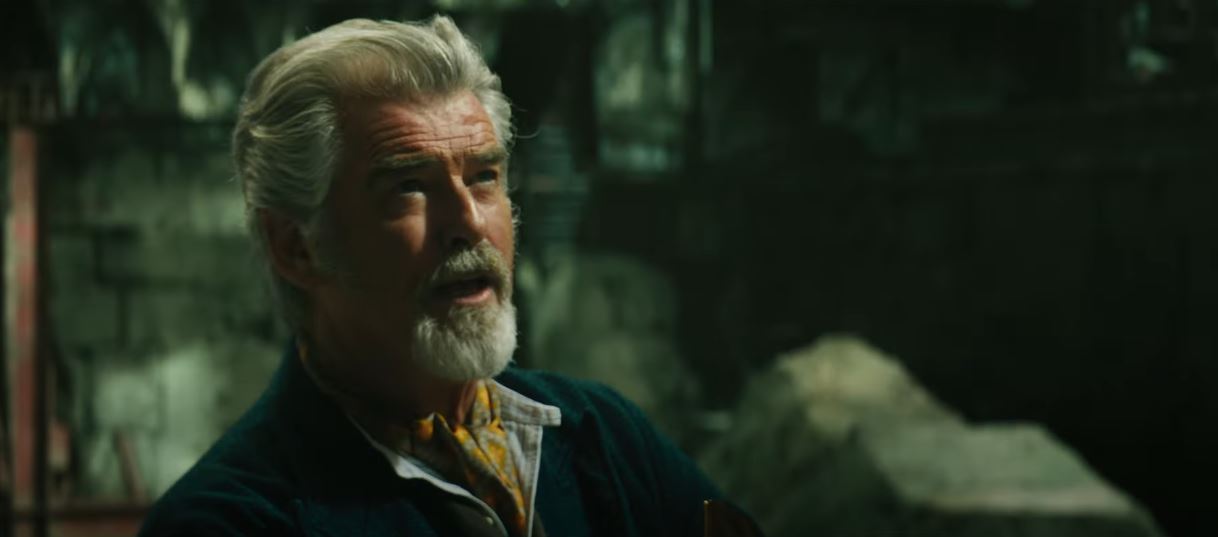 (Image: Warner Bros.)
However, from what we could see in the trailer, this group of superheroes considered Black Adam to be too cruel and aggressive, so he was punished with imprisonment for all eternity. Now thanks to the new Black Adam trailer, we know that after spending 5,000 years locked up, he was able to escape, and his main goal is to finish what he started. 
A Somewhat Disappointing Trailer
(Image: Warner Bros.)
There is no doubt that this is one of the DC movies that is causing more expectations among fans. Every promotional image that comes out sparks controversy and debate on social networks. And no wonder Dwayne Johnson is a Hollywood heavyweight, and this is his first foray into the world of superheroes. However, it is very disappointing to see how they want to adopt the tone of the character in a typical The Rock movie. The characterization is practically nil: the character doesn't have the characteristic pointed ears or hair. It takes a great stretch of the imagination not to see Black Adam instead of The Rock. He also exudes a humorous tone that takes him away from his criminal side, and all signs point to him being a benevolent character in the film. 
The trailer also hints at poor technical artistry, with special effects that are not up to the standards of films from ten years ago. The use of chroma is too evident, and the flying scenes are disappointing. At one point, the protagonist is seen flying between two fighter jets, and it is challenging for the digital effects not to take you out of the moment. 
It's also true that many times the trailers don't have all the special effects material finished. However, with the production time Black Adam has been in production for, everything should be on point. 
This production will be Dwayne Johnson's first foray into superhero movies, and expectations are very high. Will he be up to it? Warner Bros. and DC are now releasing the film in theaters on October 21, 2022, which will be when we can truly judge its quality.
Featured Image Via Warner Bros. 
I am a circus aerialist influenced by Dick Grayson and Spider-Man. Fortunate to write about the characters that inspired me. I also have a Bachelor's degree in Political Science and a Master's degree in International Trade.
Leave a comment