Filmed Version of the Hamilton Musical Coming to Disney+ on July 3rd!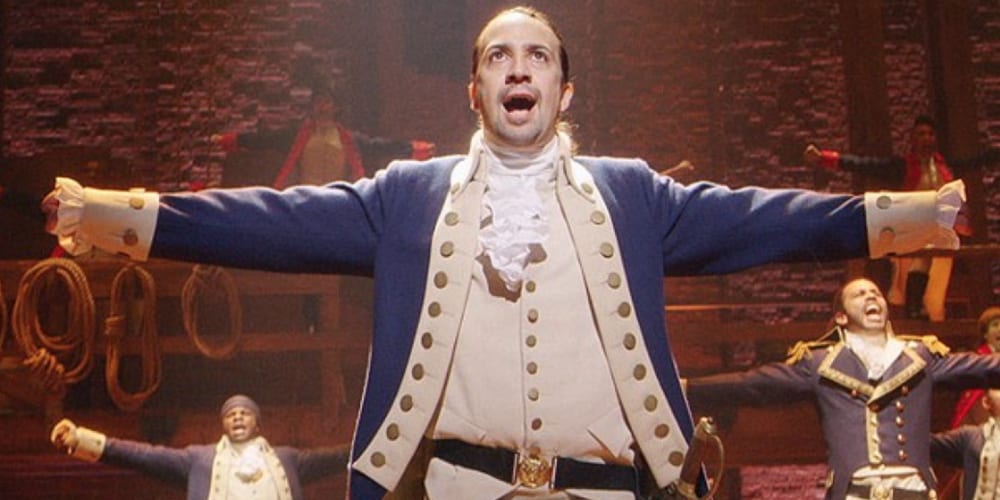 Here's a move nobody saw coming. If you were lucky enough to see Hamilton on stage (like me), but you know that you could never afford to see it live again (also like me), or if you haven't had the chance to experience the production, you're in luck. Disney, after purchasing the film rights to Hamilton, is releasing the original filmed stage performance on Disney+ in July. So, how did such an amazing thing happen?
Filmed Hamilton, Disney+, and the Coronavirus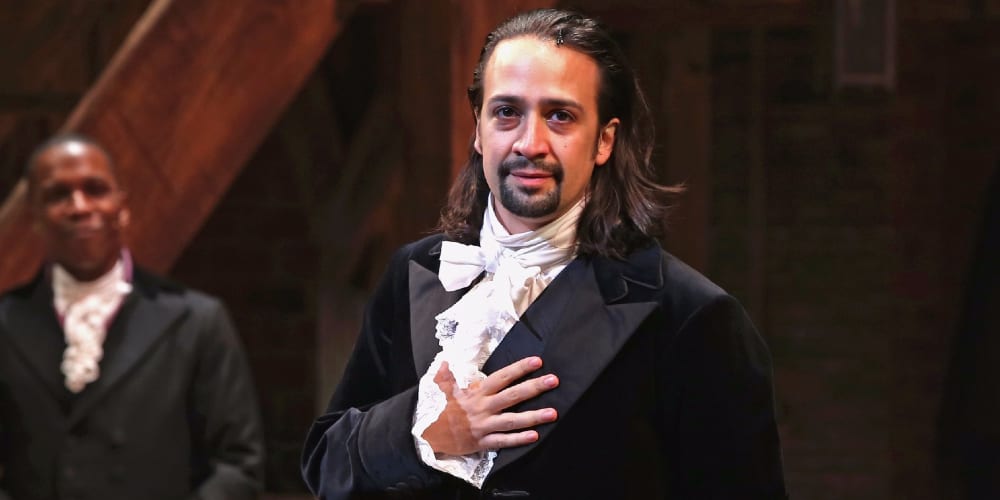 (Image: Hamilton, Richard Rogers Theater)
"In this very difficult time, this story of leadership, tenacity, hope, love & the power of people to unite against adversity is both relevant and inspiring," Disney executive chairman Robert Iger said on Twitter. For Broadway fans, times are literally dark. Every stage production shut down due to the Coronavirus, at least through September 6th. Some productions, such as Laurie Metcalf's revival of Who's Afraid of Virginia Wolfe? were canceled permanently before even the first preview. Other productions, like Hugh Jackman's The Music Man, might not happen. So, getting even a filmed version of Hamilton on Disney+ is a little burst of hope and love.
Disney Carefully Picked July 3rd for Hamilton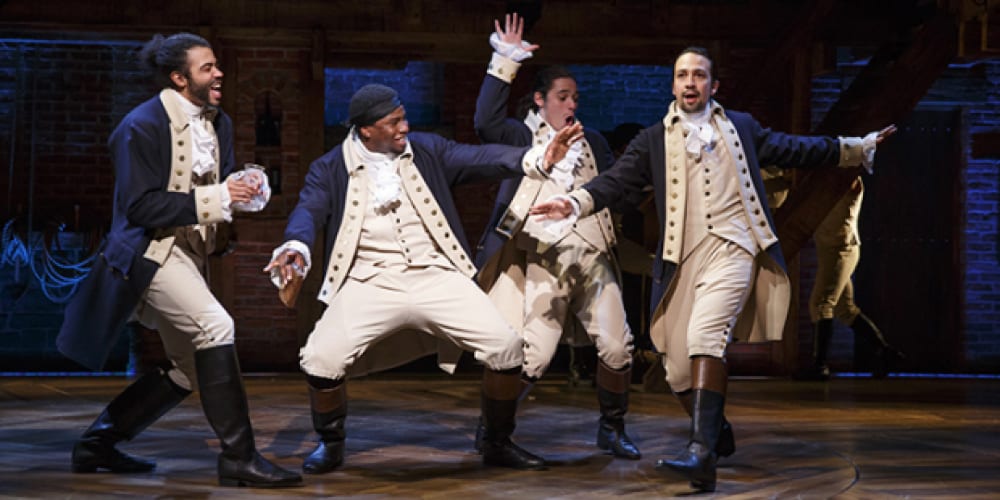 (Image: Hamilton, Richard Rogers Theater)
This year's independence day isn't going to feel like we actually have any independence. For most of the country, we'll still be in quarantine and social distancing. Hamilton, about one of the most influential founding fathers of the American Revolution, makes for a perfect July 4th celebration. Instead of eating hamburgers and hot dogs while watching fireworks outside, we can eat hamburgers and hot dogs inside while Daveed Diggs drops the mic on the British army.
Other Ways We Can Enjoy Broadway At Home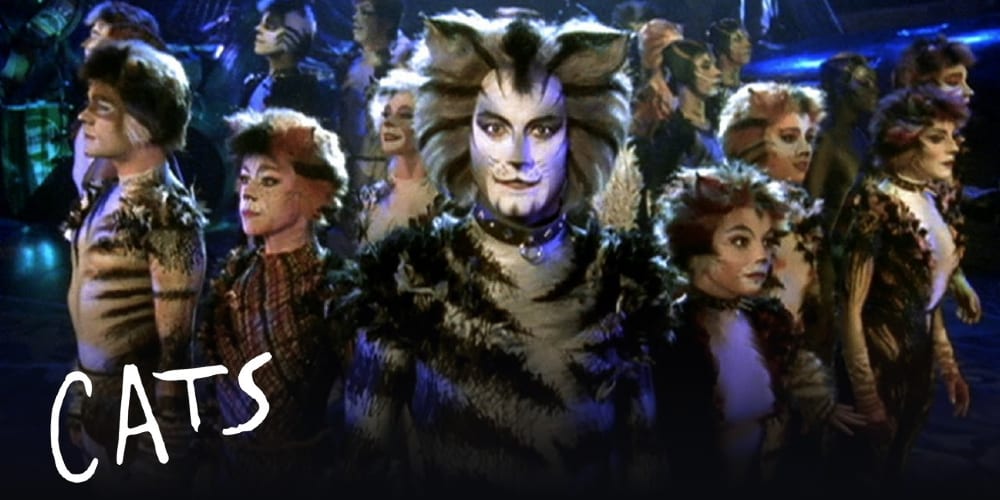 (Image: Cats, Universal Pictures)
While it would be great to see Beetlejuice: The Musical and Emojiland streaming, we don't have any announcements yet. However, there are other great ways to get your stage fix. If you braved the terrible film version of Cats, and can't figure out why the musical was so popular, you can find out. Andrew Lloyd Weber is releasing it for 48 hours on May 15th. The good folks at TimeOut put together a great list of streaming productions too.
One day we'll be able to see live performances again, but until then, at least we'll be able to stream things like the filmed Hamilton on Disney+. It's also about 4 hours long, so it'll fill like a quarter of your day.
(Featured Image: Hamilton, Richard Rogers Theater)
Roman Colombo finished his MFA in 2010 and now teaches writing and graphic novel literature at various Philadelphia colleges. His first novel, Trading Saints for Sinners, was published in 2014. He's currently working on his next novel and hoping to find an agent soon.
Leave a comment