Fantastic Four's New Director Could Be Bryce Dallas Howard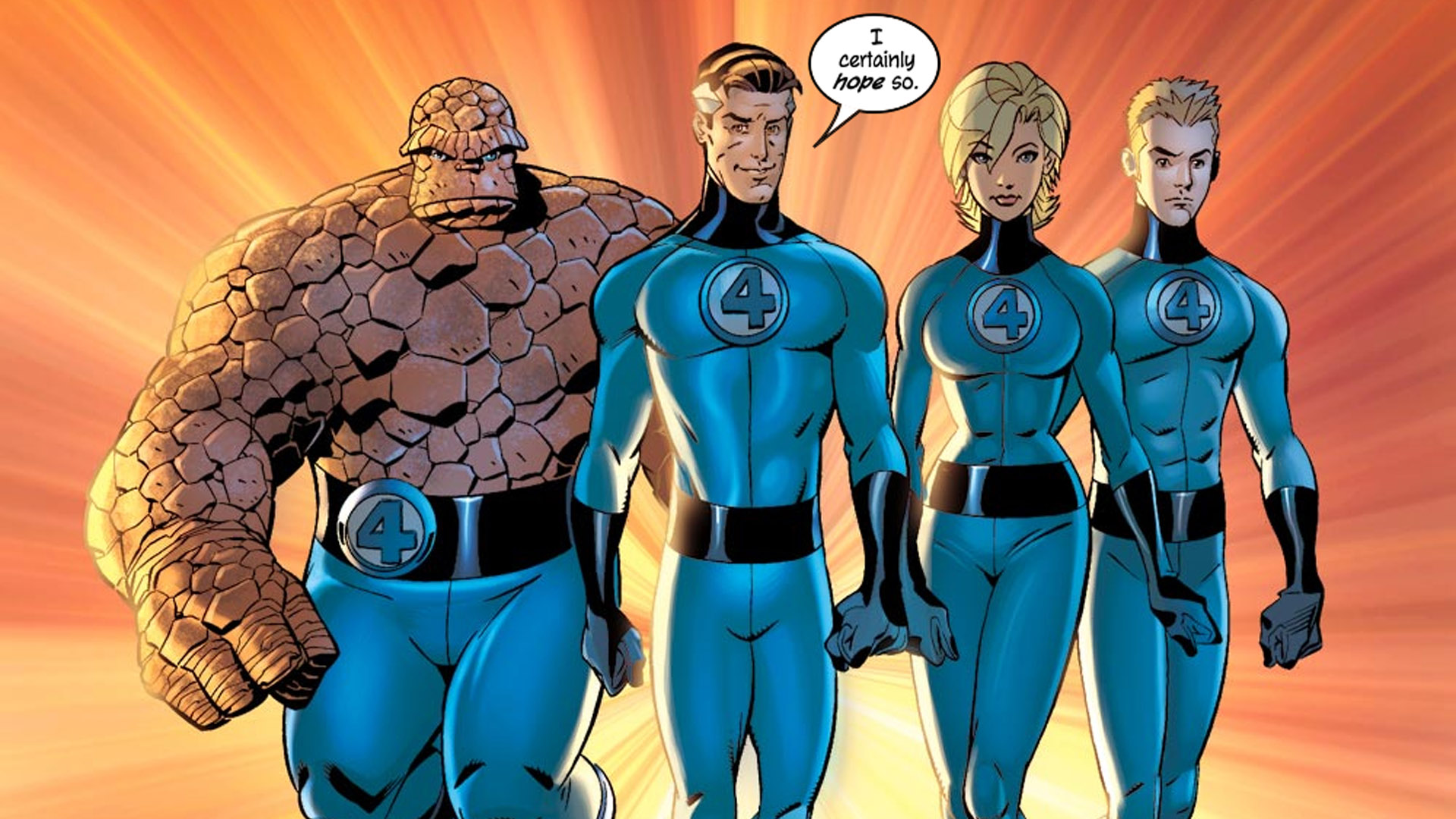 A discussion on a Reddit thread details a conversation about a new director for Marvel's Fantastic Four movie. In the same, Redditors talk about the possible new director, her trajectory, and what she could bring to the filming. Fans of this saga are very excited about this potential change.
According to rumors, Bryce Dallas Howard would be in charge of the direction of this production. The actress and director had the guidance and accompaniment of great leaders such as George Lucas and Steven Spielberg. That has created great expectations among fans who believe that she will help make an excellent production of this franchise. 
Howard could have double participation in this film since she would be the director and participate as Sue Storm, the Invisible Woman. That could add another fantastic product to Bryce's long list, such as Jurassic Park or The Mandalorian. 
Bryce Dallas Howard Would Direct Fantastic Four
It was already a strong rumor that Bryce would play the role of the Invisible Woman, but today words tell that she could have another additional responsibility. It is said that she would also lead the direction of this movie. Marvel or Disney hasn't confirmed this last fact, but it could be true because of her trajectory as a director.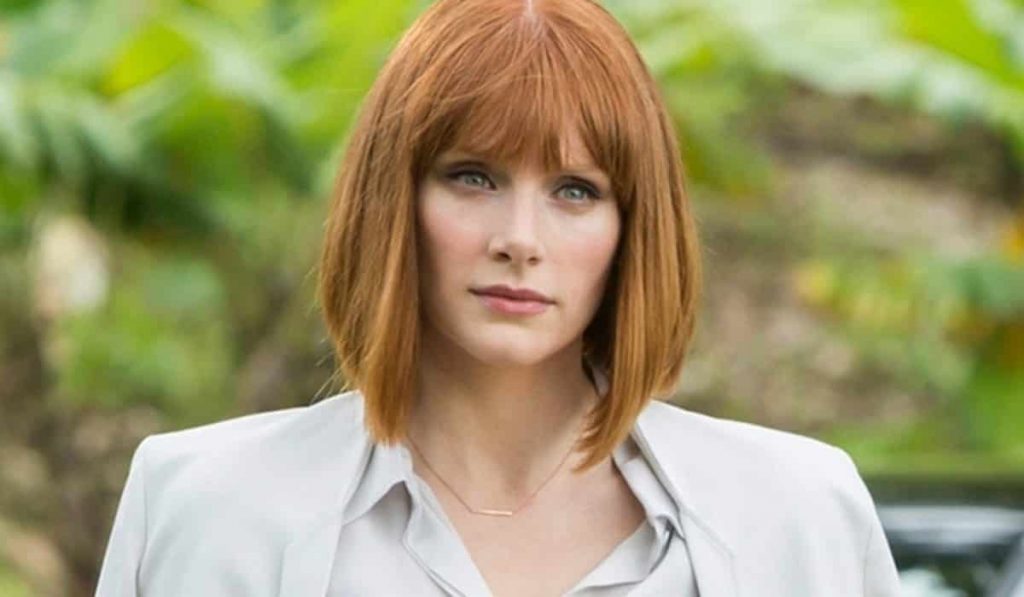 Image via Universal Pictures
Bryce Dallas Howard has directed Disney productions such as The Mandalorian. Her father is the well-known director Ron Howard. She has also received mentorship from 2 of the greatest directors in history, George Lucas and Steven Spielberg. She has been in contact with them since she was a child and absorbed the best of both.
So far, everything is speculation until we don't receive official confirmation. However, just looking at Bryce's resume, it is pretty likely, but we will have to wait and see what Marvel Studio says about it. Fans love the idea of having her as Fantastic Four's new director and want to see what she can bring to this movie. 
A Busy Schedule for Bryce Dallas Howard
One part to keep in mind has been Howard's busy schedule. She's starring next to Chris Pratt in the new Jurassic World: Dominion, which will premiere on June 10, 2022. She also directed episodes of The Mandalorian and The Book of Boba Fett.
If the rumors are true and Bryce Dallas Howard plays the Sue Storm in a new Fantastic Four movie, she could be co-starring with John Krasinski. Let's remember that Krasinski had a cameo in Doctor Strange in the Multiverse of Madness as Reed Richards, which could mean Fantastic Four is a reality.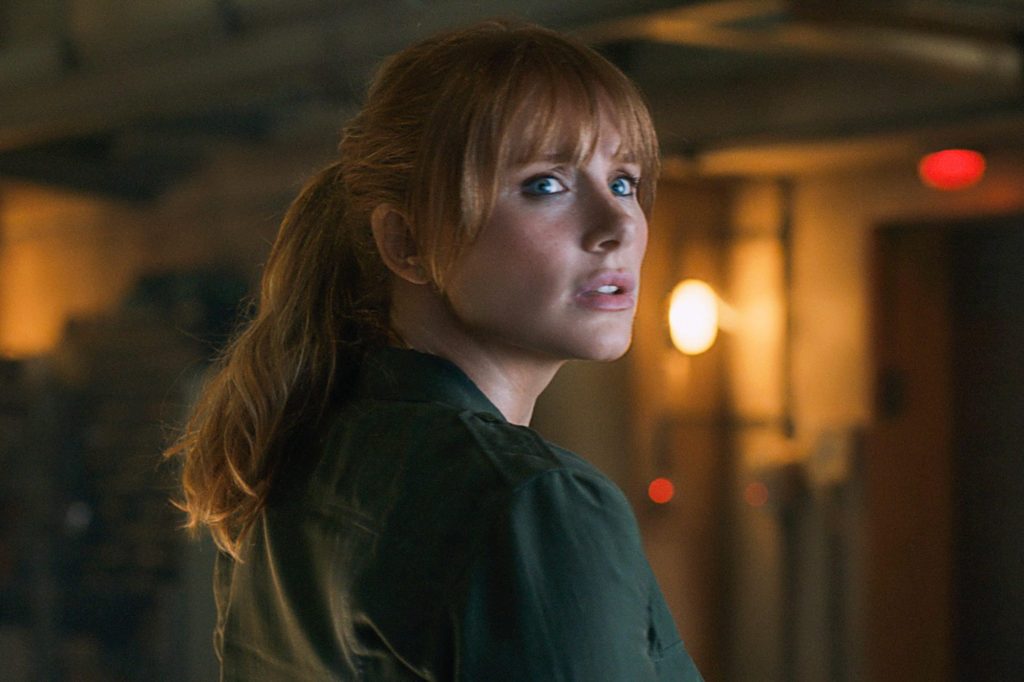 Image via Universal Pictures
The idea of having Bryce Dallas Howard directing and starring in a Fantastic Four movie is on the table. On Reddit, fans discuss all the advantages that the inclusion of this actress, director, and screenwriter would have on this film.
At the moment, nothing has been confirmed. However, Bryce has an incredible trajectory in terms of directing and films in which she participated as an actress. We will have to wait for official statements from Marvel and Disney to know the details. However, these rumors are gaining more strength every day, and she also has the approval of Marvel and franchise fans. 
Who would you like to see as Sue Storm if not Bryce Dallas Howard?  
Featured Image via Marvel Comics
Leave a comment