Everything Everywhere All At Once Breaks A24 Domestic Record
After the record-breaking triumph of their difficult-to-describe second picture collaboration, Everything Everywhere All at Once, director team Daniel Kwan and Daniel Scheinert, collectively known as Daniels, can expect to be courted by the industry's top studios. The martial arts fantasy becomes A24's best-grossing domestic film in its eighth weekend, with over $50 million in the bank. The movie has fans calling it the best of 2022.
A Hope For Arthouse Movies In The Box Office?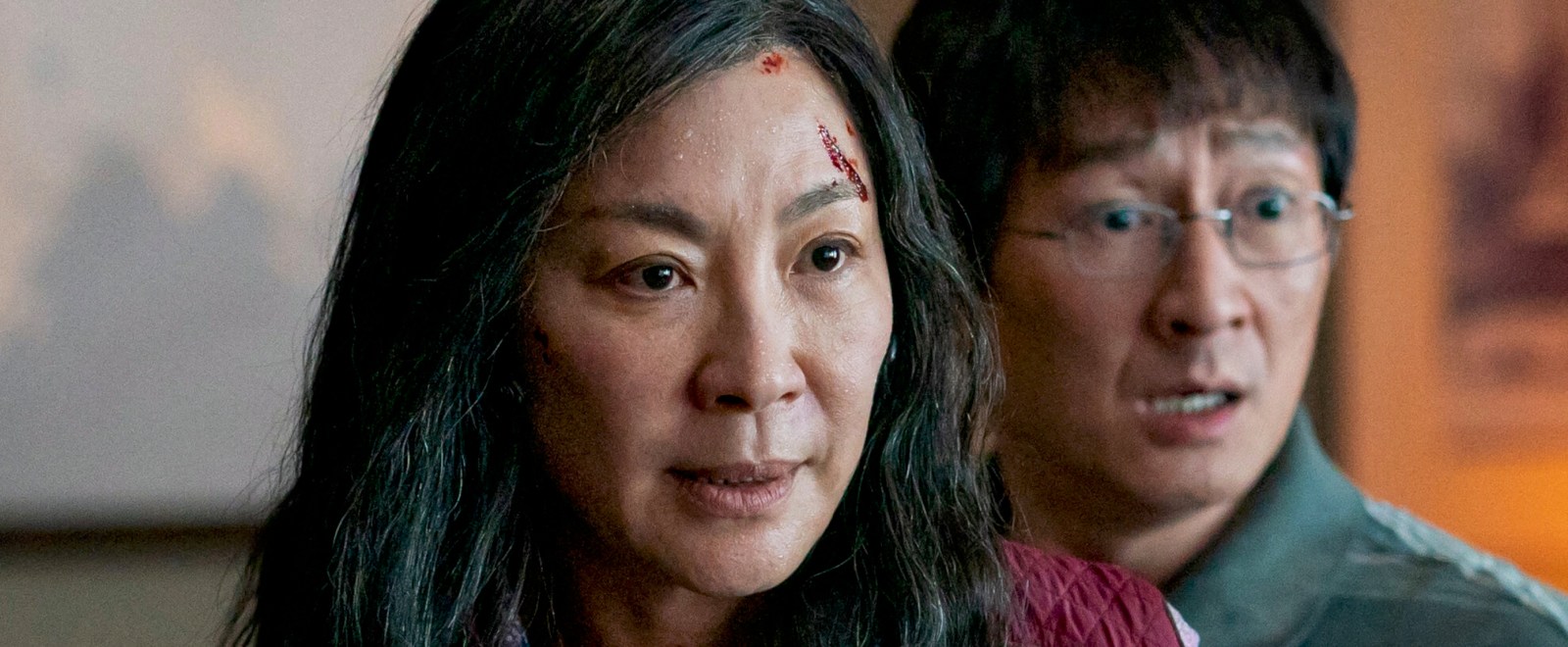 Source: YouTube (A24)
Maybe arthouse films aren't dead at the box office after all. If you want to keep it going, then create more jaw-dropping, outlandish cuisine that appeals to the 18-34 demographic. That's the key, and it's what A24 accomplished with the Dan Kwan and Daniel Scheinert-directed martial arts family fantasy blockbuster, Everything Everywhere All at Once, which became A24's best-grossing film ever at the domestic box office with an intake of between $50M and $52M by Sunday. Yesterday, the film became A24's second-highest-grossing film ever in the United States, surpassing the Oscar-nominated Lady Bird, which concluded its run in the United States and Canada at $48.95 million.
Everything Everywhere All at Once, starring Michelle Yeoh, Jamie Lee Curtis, Stephanie Hsu, and Ke Huy Quan, is a multiverse-hopping love story full of visual fire and narrative ambition. It's inspired by martial arts films, black humor, animation, and sci-fi/fantasy epics. After a deliberate platform distribution that began over two months ago, the picture is now playing in over 1,500 American theaters, following a headline-grabbing premiere at the SXSW Film Festival.
Everything Everywhere All At Once Is Yet Another Critical Win For A24
A24, a studio recognized for unusual, low-budget films, distributes Everything Everywhere All At Once. Among the studio's earlier films are The Green Knight, Hereditary, Uncut Gems, Midsommar, The Lighthouse, and Lady Bird. The movie underwent production via a $25 million budget. This is a remarkable achievement given the film's outstanding cinematography and elaborate fight scenes. With the film's week-to-week box office numbers witnessing minor decreases compared to other theatrical releases, Everything Everywhere All At Once is already a notable outlier for the company.
Everything Everywhere All at Once is likely to complete its ninth weekend at the top of the domestic box office. It trails rival A24 movie, Men, directed by Alex Garland. The distributor's upcoming releases include Marcel the Shell with Shoes On on June 24. After that, Bodies Bodies Bodies comes in August. A24 previously released Josephine Decker's The Sky is Everywhere comes out on Apple TV+. Kogonada's After Yang in theaters and on Showtime, and Ti West's X exclusively in theaters in 2022.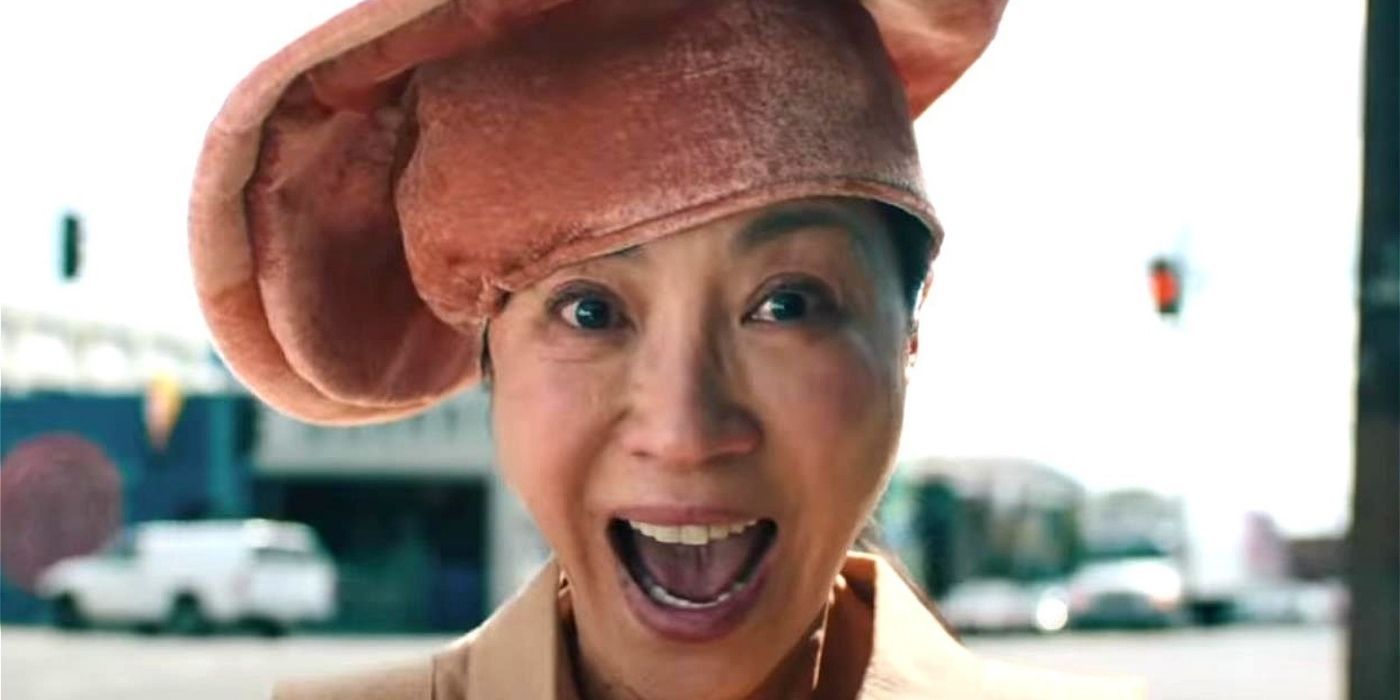 Source: Screen Rant
Everything Everywhere At Once Sets Record At The Right Time
Everything Everywhere All at Once sets an A24 record at a period when the production company has an abundance of talent at the Cannes Film Festival, such as the HBO Max series Irma Vep, the Directors Fortnight title Men from Alex Garland (also opening in the U.S. this weekend to $3.5M), Jesse Eisenberg's When You Finish Saving the World in Critics' Week, Claire Denis' Stars at Noon in competition, and God's Creatures.
According to a recent tweet from Erik Davis, the film has become A24's highest-grossing film in the United States, earning over $52.2 million at the box office. Uncut Gems, which earned $50 million domestically in 2019, held the old best. Everything Everywhere All at Once debuted as SXSW's opening night picture in March, bringing the cinephile festival back after a three-year hiatus due to Covid. Over the weekend of March 25-27, A24 debuted the film to the highest theater average of the year, with $50K or $501K at ten sites. Not only has the film poured money into specialized theaters, thanks to a social media and digital-driven advertising effort, but it has also crossed over into mainstream metro multiplexes.
What do you think about the movie? Did you watch the movie? If you haven't, are you looking forward to watching it? Tell us in the comments.
Leave a comment