Electro's Powers In Spider-Man: Why They Were Limited
When film-goers heard of the re-emergence of Jamie Foxx's Electro in Spider-Man: No Way Home, many were ecstatic. Fans claim that the character was one of the highlights of the Andrew Garfield era of the franchise. Electro's powers in Spider-Man may be altered, however. As a result, the character mightn't have met fans' expectations when the film eventually came out. While it proved to please fans, there were some notable changes between characters from previous trilogies and entries in the Spiderverse and when they appeared in the MCU. Though that was somewhat expected, some of the changes were unusual. Perhaps the most notable is that his powers were much more limited in the Tom Holland-led film. That was by design, with people behind the scenes opening up about the change.
Why Electro In
Spider-Man: No Way Home
Had His Powers Limited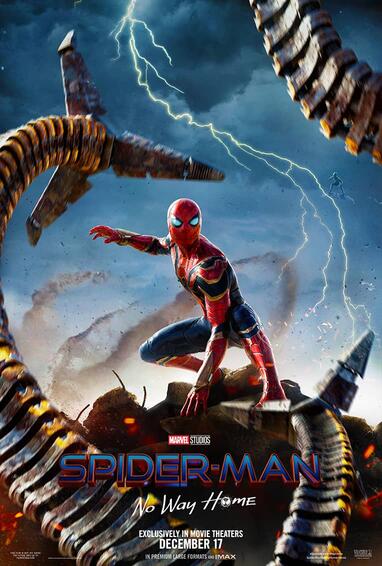 Electro in Spider-Man
Brendan Seal, who serves as the VFX supervisor on the film, notes that Electro's powers in Spider-Man: No Way Home had to be limited. Much of this was because the team behind the film wanted Spider-Man taking the win to be more believable. While Electro in Spider-Man previously had a breadth of powers, he saw these hindered by being tethered to a power line. Seal's comments suggest that this edition's Peter Parker isn't powerful enough to take on the Electro from The Amazing Spider-Man 2.
As the VFX supervisor notes:
"You've got to be mindful in the design process that you don't come up with so many abilities or lack of constraints that it seems like Spider-Man would have just no hope of beating him. In other words, Electro can't move too far away from the power lines because then he won't have his power source any longer. So he was, in a way, tethered to those power lines, meaning he couldn't go as far as Spider-Man could."
Electro Also Received An Appearance Change
While Electro's powers in Spider-Man were a noticeable change, they weren't the only one. The character also saw somewhat of an appearance change. The change was discussed by another VFX supervisor – Chris Waegner – in January. It was reportedly made to make him look like more of a threat while being more visually-satisfying. Regardless, it seems as though fans still welcome Electro in Spider-Man: No Way Home.
Spider-Man: No Way Home
Receives Positive Reception
Since being released in December 2021, Spider-Man: No Way Home has garnered positive reviews. Fans went wild over multiple surprise appearances and cameos, including two previous Spidermen taking back up their roles.
The inclusion of Venom, the Green Goblin, Dr. Octopus, and more also received positive acclaim. Spider-Man: No Way Home stars Tom Holland, Tobey MacGuire, and Andrew Garfield as Spider-Man, Spider-Man, and Spider-Man, respectively, alongside Tom Hardy, Benedict Cumberbatch as Doctor Strange. Zendaya also reprises her role from the previous films, alongside multiple other actors. Jamie Foxx returns as Electro in Spider-Man: No Way Home, a role in which fans claim he was under-utilized.
Spider-Man: No Way Home Is Available On Blu-ray Later This Year
The latest Spider-Man comes to Blu-Ray later this year. The next project related to the character is Morbius, which releases later this year. What did you think of the film? Did Electro live up to your expectations? What did you think of Electro's powers in Spider-Man? Let us know in the comments!
Featured image via Marvel Pictures.
A passionate gamer and dedicated writer, Luke Luby has been covering video games and pop culture for multiple years.
Leave a comment