Dune Part Two, First Look At Timothée Chalamet's As Paul Atreides
Dune is one of the most underused stories in cinema. Its potential as a space opera should be competing with productions like Star Wars. In 2021, we had a Dune movie directed by Denis Villeneuve and starring Timothée Chalamet.
The film was a success, and Warner and Legendary decided to greenlight the sequel. This movie will again be a big production with a top-notch cast. We recently commented here that Christopher Walken would be the emperor as a new addition to the cast.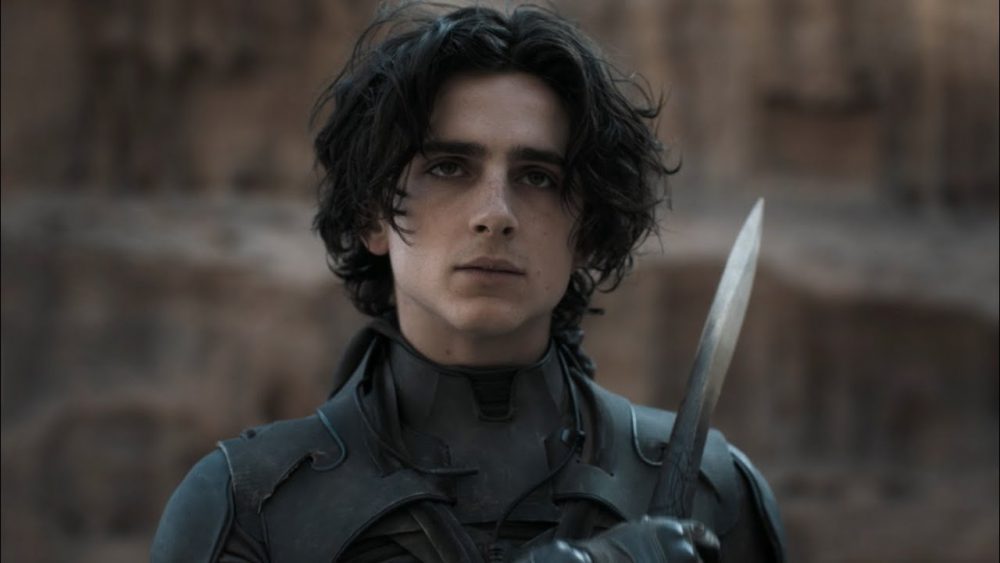 Image via Warner Bros.
For now, Warner has yet to reveal many details. However, one of the actors had his picture taken during the filming process. We are talking about its protagonist Timothée Chalamet, who posted an image with the outfit of his character Paul Atreides on his social media. This picture indicates that the filming process has already begun and may have considerable progress.
The film's production has advanced if we consider that several of the filming locations have already been visited. For example, the scenes in Italy, Hungary, and Budapest have already been developed and are now in the United Arab Emirates. In fact, the photo published by the actor is from this location.
Timothée Chalamet Revealed First Images for Dune Part Two
The actor and star of Dune part 2, Timothée Chalamet, showed a part of the production of this movie on his social media. Chalamet posted a photo showing his character's appearance, some in selfie mode and others from the back. We can see a cadaveric and somewhat skinny look in his character. He also wears a dark outfit because of a black sleeveless jacket. From the data posted on his social networks, these were taken in the United Arab Emirates, where he is currently filming.
We know other data about this film, such as the historical line of events. It will take place immediately after the events of the first part. In this second part of Dune, we will see a personal and mystical journey for Chalamet's character, Paul Atrides, with the Fremen. During his journey, he seeks a way to get revenge against those conspirators who massacred his family.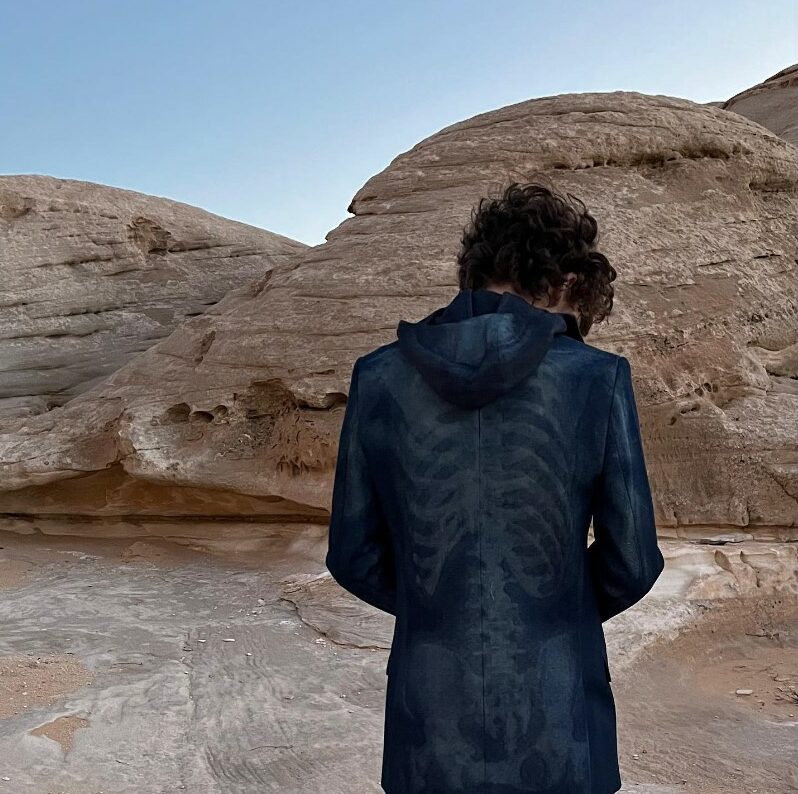 Image via Timothee Chalamet Instagram
According to the synopsis of this production, this will lead him to join Chani and the Fremen, unleashing a series of fights to quench his thirst for revenge. In this production, the protagonist will have to make a difficult decision between love and the world's fate. There is a destiny that only Atreides can foresee, and therefore, he is the only one who can avoid it but at a high cost.
In an interview with director Denis Villeneuve with Empire, he stated, "Some new characters will be introduced in the second part, and a decision I made very early on was that this first part would be more about Paul Atreides and the Bene Gesserit, and his experience of being in contact for the first time with a different culture. The second part, there will be much more Harkonnen stuff".
Warner and HBO are Betting on Prequels
It seems Warner and HBO are betting on producing prequels of successful productions. This new route can be seen in the prequel to the Game of Thrones series, House of the Dragon. This one also sees events 300 years before the original production.
We can also see it in the Batman franchise since they decided to change to Ben Affleck's version instead of continuing with a younger version. Robert Pattinson's version of Batman also had considerable success in theaters worldwide.
Now we will see a new Dune prequel reprising with Timothée Chalamet as the protagonist. The young aristocrat will start a journey through the arid Arrakis, looking for his place among its natives, the Fremen. However, HBO has already confirmed another product associated with Dune. This prequel occurs 10,000 years before the events of the first part of Dune.
Image via Warner Bros.
The truth is that taking advantage of the success of these productions is an exciting strategy, especially considering Warner's economic situation. Also, because of the events within DC, with a total restructuring and the assumption of James Gunn and Peter Safran as heads of DC Studio since about a month ago.
It is too early to evaluate the work of these two executives, as they have just landed in the position. As for Dune part 2, we will see Timothée Chalamet again on November 3, 2023.
Featured Image Via Warner Bros.
Leave a comment