Doctor Strange Trailer Secrets – A Real Multiverse Of Madness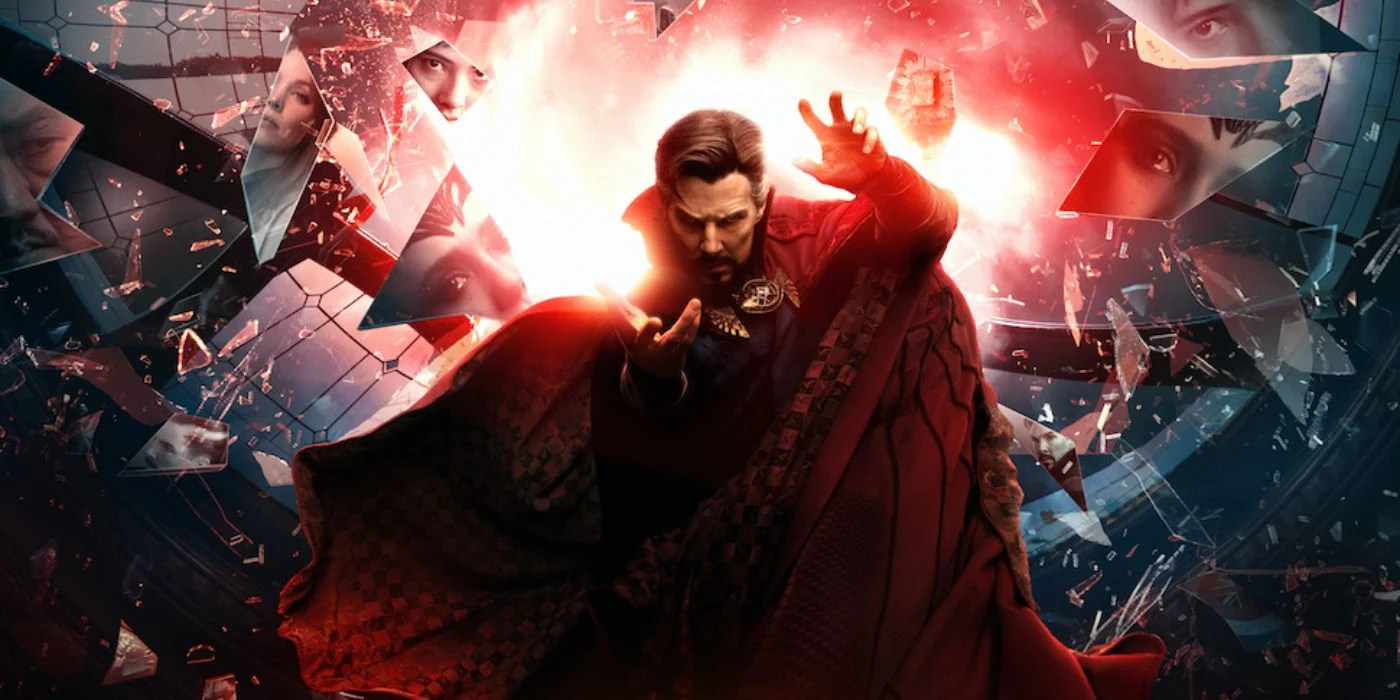 The new trailer for Doctor Strange in the Multiverse of Madness is out and it is chock full of secrets for us to breakdown. Many insiders confirmed we would have a new trailer for the movie today, and so it has been. The exactly one-minute-long clip shows never before seen footage, for the movie that will be released on May 6th. A few hours earlier, a 30-second teaser of the trailer was leaked on Twitter, so many people thought that this was the final version, which looked more like a TV spot. However, a few hours later, we saw the authentic product that Marvel had prepared. Let's analyze Doctor Strange trailer secrets and see how much madness director Sam Raimi is packing into this multiverse.
Get ready for some high speculation, as this trailer leaves more questions than answers. And, of course, join in on the fun by putting your own theories in the comments or on social media.
Doctor Strange Trailer Secrets Revealed
Expectations were high that the internet would go crazy with the release of this new Doctor Strange trailer. Some were pointing to cameos, such as Patrick Stewart as Professor Xavier from the X-Men, who we supposedly heard his voice in the previous trailer for the film. But this wasn't the case, although it was full of enigmatic content.
The trailer begins with doctor Strange talking about dreams. Maybe they are premonitions or real experiences of his variants from other universes. We know that we will see at least 4 different versions of the character. This link with other versions of himself could be the reason he experiences these nightmares which, at the same time, feel very real.
We also see a huge being with a grotesque appearance, some people theorize it might be Elder God Chthon, creator of the Darkhold, a mystical book that possesses infinite knowledge and gives its readers what they need to build and obtain what they long for. This book was already referred to in Wanda Vision, and it seems that it will have a predominant role in this film. Let's not forget that the series starring the Scarlet Witch ended with Wanda reading the Darkhold and dramatically expanding her powers through her studies.
Another striking scene is the Scarlet Witch one. We can see Wanda in a very similar setting to the one in Wanda Vision, West View. Here she seems to interact with her children, the ones we saw in the series. We also know from the previous trailer revealed that she will interact with this variant of herself, maybe to try to steal her life, as she does have a family and seems happy. To achieve this, she could use the Darkhold to connect with this universe.
We also see another Doctor Strange with a third eye, something that caught the attention of many fans. There are many theories about what this could be, but the truth is that no one knows what it refers to.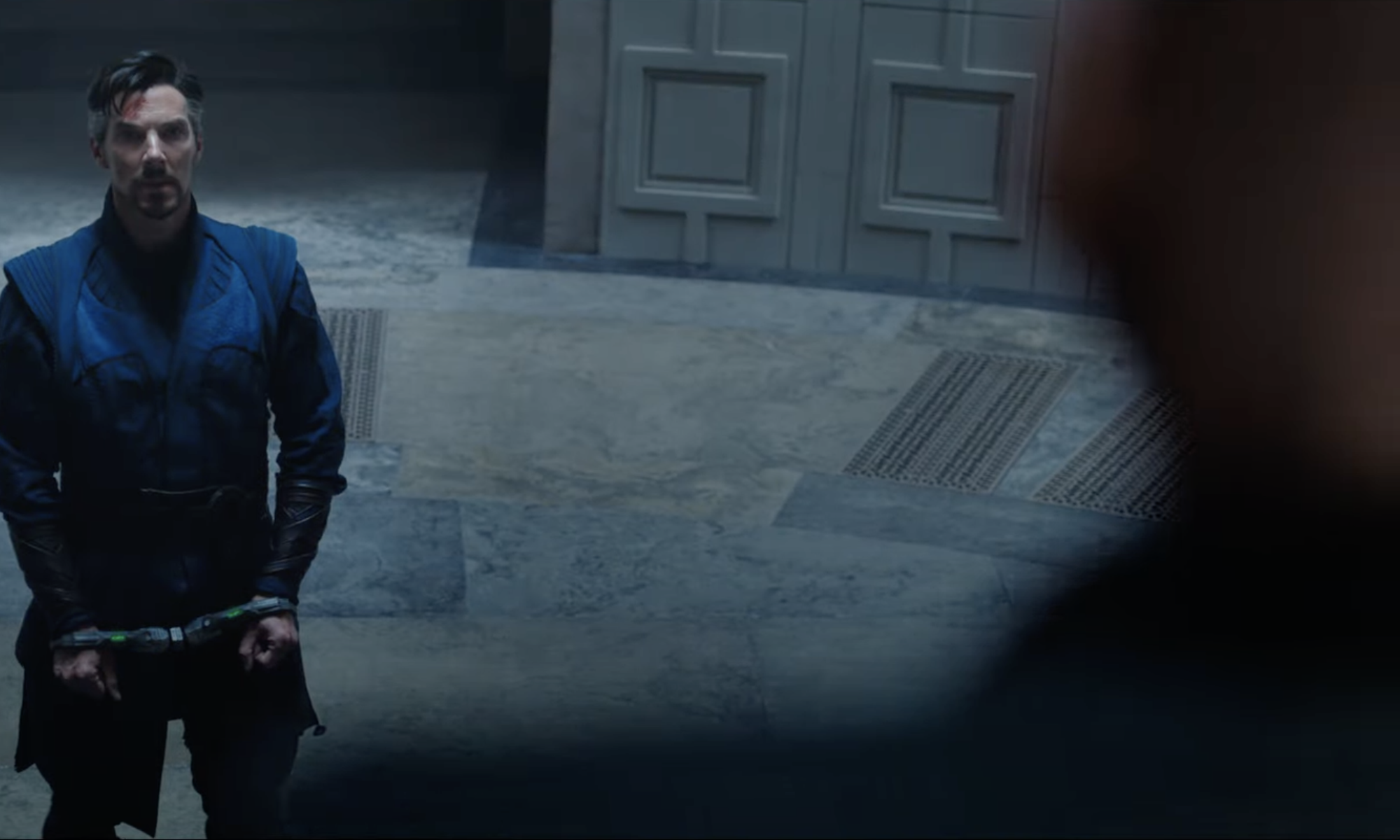 (Image: Marvel Studios)
The public still doesn't who the luminous character that flies out could be. There is speculation that it could be Maria Rambeau or her daughter Monica Rambeau. She could act as Captain Marvel of that particular universe, being the one who goes with the Kree instead of Carol Danvers. There is also speculation that she could be Superior Iron-Man; however, this theory seems forced.
Something very shocking is that we could see the zombie versions of both Scarlet Witch and Doctor Strange. We could already see these characters infected by the virus in the episode What If… Zombies?! So, it seems confirmed that the characters will travel to this apocalyptic universe. Or those zombies will come to us. Either way, this is one of the many Doctor Strange in the Multiverse of Madness secrets that the trailer lays bare but without giving us any true answers. But, that's also part of the fun!
(Image: Marvel Studios)
Undoubtedly it is a mind-blowing trailer that left fans theorizing all over social media. However, we already know that Marvel's creatives are experts in misleading us, and even more so when it comes to a Doctor Strange movie where several universes cohabit with creatures of all kinds. Doctor Strange's ticket pre-sale has already begun, and the movie release is scheduled for May 6th promising to be a resounding success.
Doctor Strange in the Multiverse of Madness will lay bare its secrets on May 4, 2022.
What do you think? Any Easter Eggs or hints we may have missed? Share your own theories about what's to come in the comments below.
Featured image via Marvel Studios.
I am a circus aerialist influenced by Dick Grayson and Spider-Man. Fortunate to write about the characters that inspired me. I also have a Bachelor's degree in Political Science and a Master's degree in International Trade.
Leave a comment