Doctor Fate's Helmet – Pierce Brosnan Talks About it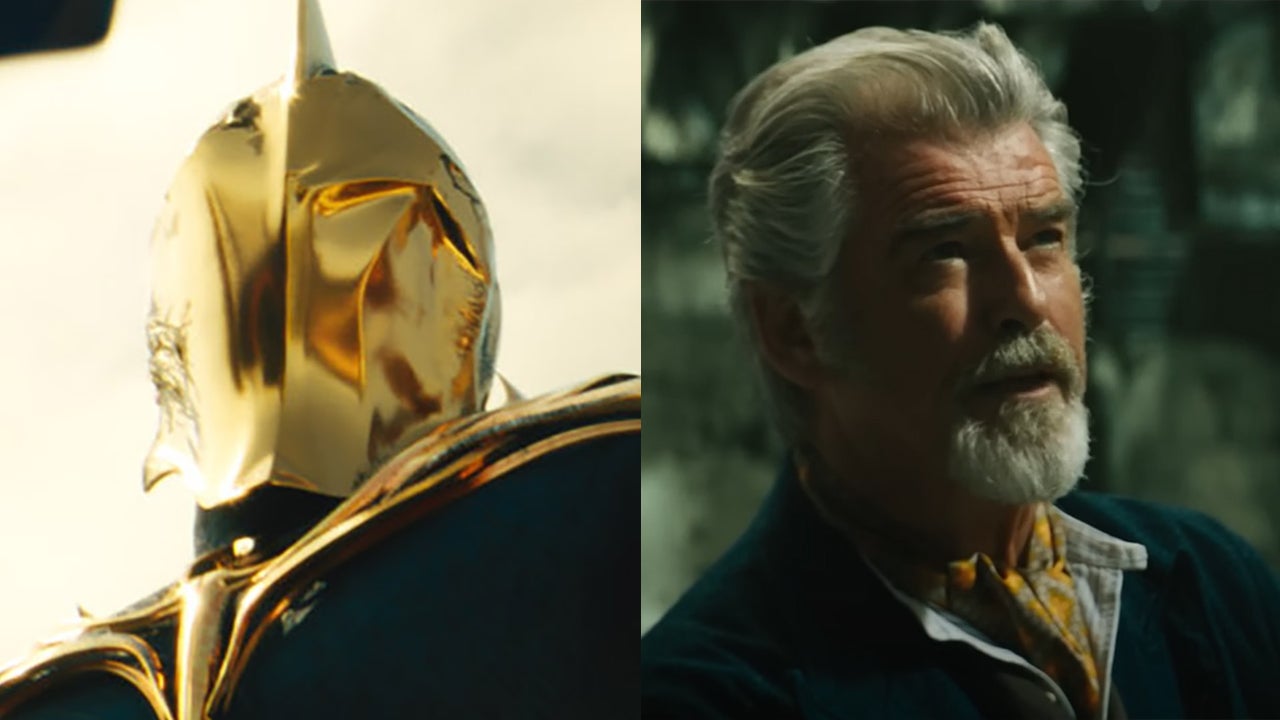 Pierce Brosnan talks about Doctor Fate's helmet a few days before the release of the Black Adam movie. The former 007 commented on his character, one of the most powerful and magical in the DC world. He owes his power mainly to the helmet he wears, which the actor talked about in an interview. He stated that this element is both a blessing and a curse for his character.
The former because it is the source of his power in its different versions. It encloses a mystical entity called Nabu, which was released by Kent Nelson (father) in an excavation. The archaeologist died, but his son survived and was taken in by the entity, making him the first Doctor Fate.
This power given to the hero by Nabu is a blessing for the powers it confers. However, it is a curse, as these come with a price, and if one does not possess a strong heart, it can cause much damage.  
Pierce Brosnan About Doctor Fate's Helmet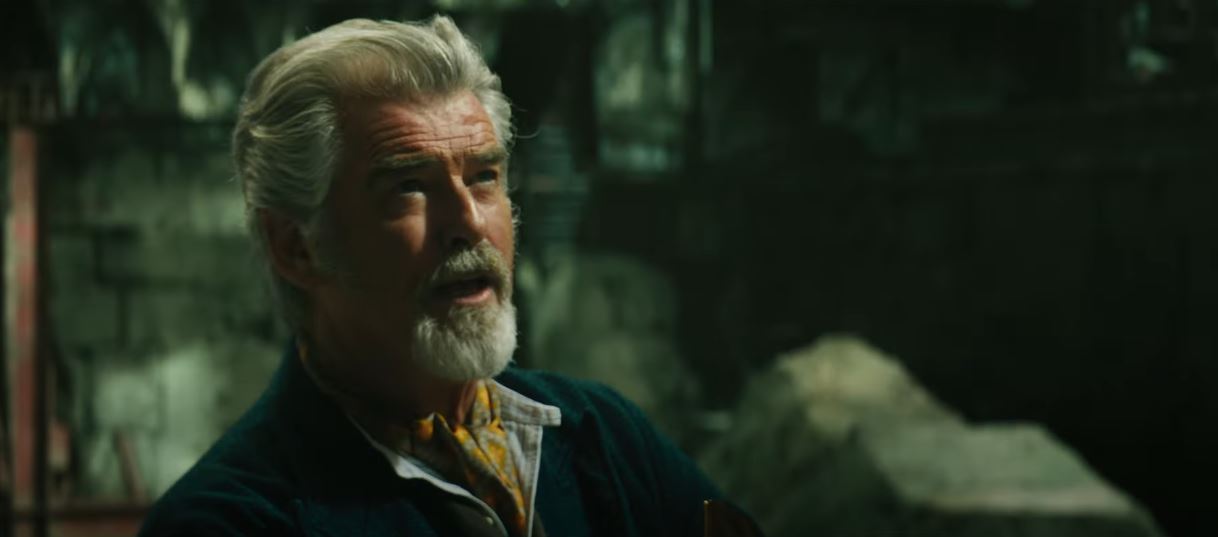 (Image: Warner Bros.)
In the movie Black Adam, Brosnan brings to life the character of Kent Nelson, the original Doctor Fate. In an interview with GQ, the actor talked about several details about his character, including the Nabu Helmet. This feature, he stated, is a powerful helmet but has its downside, an aspect that Doctor Fate will show in the film.
Pierce Brosnan talks about the helmet, "Doctor Fate has the Helmet of Nabu, which is a curse and a blessing because he is shackled to the power of the helmet. It's an addiction, it's a curse. It all sounds a lot of fru-fru when you talk about it like that but it's stuff that you have to lend your heart to if you go into the mythology of it, whether it be Doctor Fate or James Bond."
Brosnan notes that the helmet allows him to create Doctor Fate a wealth of spells, making him one of the strongest magical characters in the DC Universe. However, that power causes him to lose his sanity and creates this hunger to possess much more.
From what Brosnan highlights, it may imply that we see losing control of Doctor Fate himself. Either by reliving his past, trying to help Black Adam, to find his way. There is also the possibility of going mad, and the antihero fights with him to stop him.
Whatever the case may be, what is certain is that Nabu's helmet will play a crucial role in the movie. They will surely explain its origin, the powers it gives to the character, and everything he must suffer for using it. It is also possible to see some aspects of his fight against the chaotic beings. 
Nabu's Helmet: a Crucial Element in DC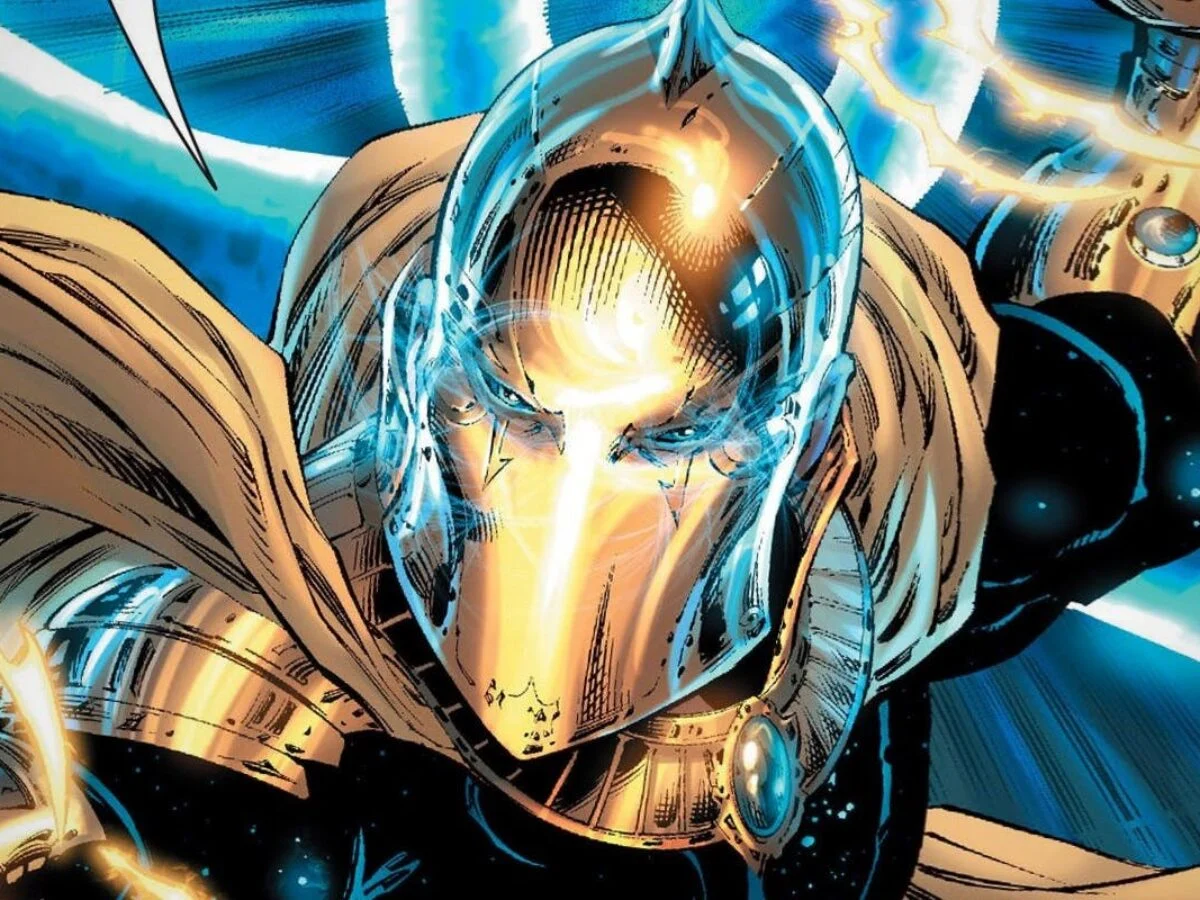 Image: DC Comics
Nabu's helmet was always shown as a high-powered and high-priced item for Doctor Fate. It could drive him crazy with so much power, even in its initial version, with Kent Nelson. In the comic, we saw a different version (other than Kent Nelson), who was consumed by the helmet. This one tricked Black Adam into abusing his wife, but in the end, the antihero discovered him and defeated him.
We also saw this artifact in Warner's Smallville series, where he appears in one episode. Nabu's helmet would grant Kent immense powers but gradually caused him to lose his sanity. This helmet caused him to wreak several havoc in the city until he regained control in time.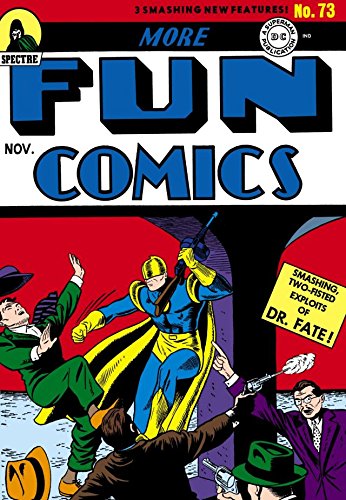 Image: DC Comics
In the comics, Doctor Fate is shown as dependent on it since his powers are limited if he does not possess them. He can perform some simple spells and be invulnerable. However, he cannot do much damage without it. With the helmet, they show him as a powerful yet wise being, as he possesses the wisdom of the mystical being himself.
In the animated series, it is detailed on some occasions as the helmet is the activator of his powers. When he puts it on, the suit of Doctor Fate appears, and when he takes it off, he obtains his normal human form.  
Among the abilities that the helmet gives him, there is the ability of levitation. He can also speak to people with his mind and control them and has super strength and invulnerability. He also has telekinesis and the ability to throw lightning and fireballs.
Finally, Pierce Brosnan talks about Doctor Fate's helmet. What do you think about his statements?
Featured Image Via IGN/DC Comics 
I am a circus aerialist influenced by Dick Grayson and Spider-Man. Fortunate to write about the characters that inspired me. I also have a Bachelor's degree in Political Science and a Master's degree in International Trade.
Leave a comment