Disney's Strange World Rating Is Lowest In Disney History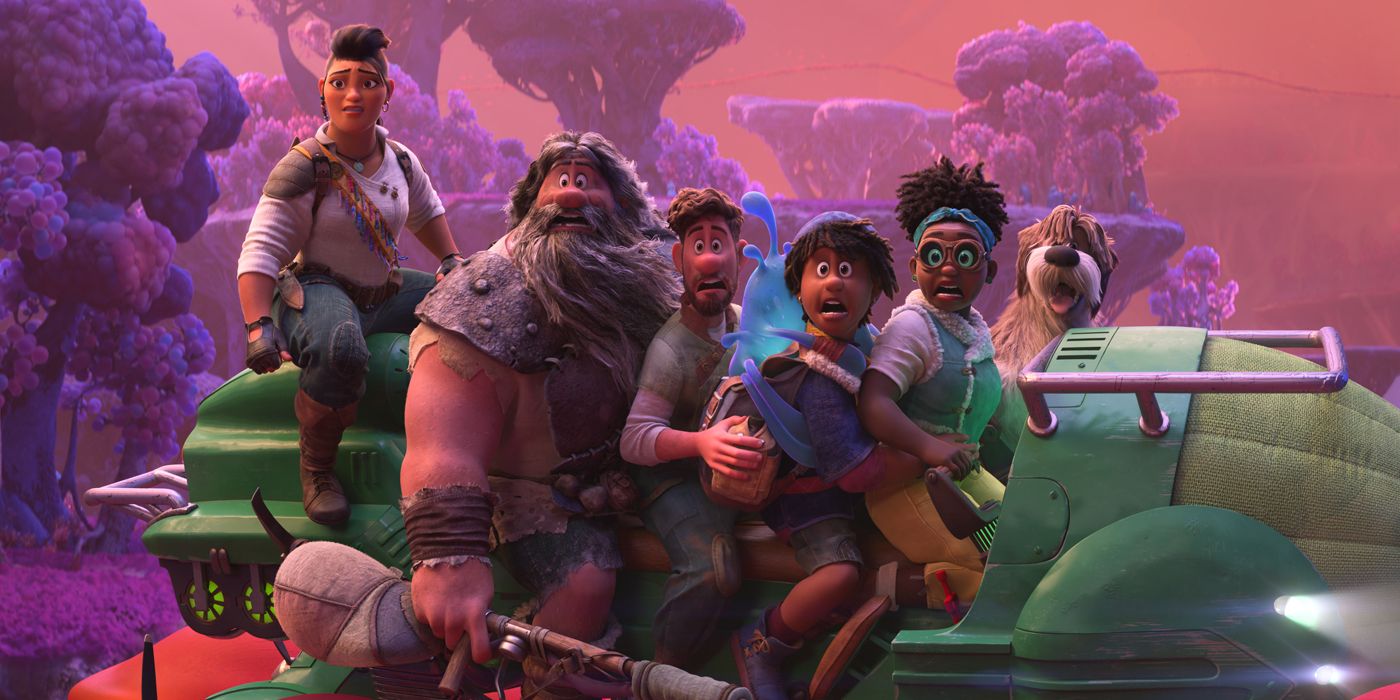 Recently, Disney released its sixty-first animated movie called Strange World. The film is one of Disney's most important movies, featuring clear LGBTQ+ representation. Unlike in other Disney movies, critics and fans alike praised the representation in the movie. This is mostly because it could not be cut out of the movie to make it more palatable to other countries. Instead, the representation is a key part of the movie's storyline. Unfortunately, this has meant that Disney's Strange World ratings are its lowest in terms of Audience Score.
Don Hall directed the film, Roy Conli produced it, and Qui Nguyen wrote it. In the film, we see an alien family known as the Clades as they journey to save a mysterious power source called the Pando. This all takes place on the fictional planet of Avalonia. Additionally, the film has a whole roster of famous faces, including Jake Gyllenhaal, Dennis Quaid, Jabouike Young-White, Gabrielle Union, and Lucy Liu. So far, critics have loved the film since it has a Rotten Tomatoes score of 75% and a Metacritic score of 65%. However, the film has also received controversy.
Notably, several countries have banned the movie for depicting LBGT+ relationships positively. This includes countries in the Middle East, South Asia, Africa, and one of the studio's biggest markets – China. Additionally, Disney's Strange World rating from its audience reflects some of this controversy. Those who saw the film gave it a score of "B" with CinemaScore. As such, this means that audiences saw it as being just as good as Tenet, Amsterdam, and Teenage Mutant Ninja Turtles. Of course, this is quite disappointing since a "B" rating is the lowest for a Disney movie and the only animated film to get lower than an "A-".
Disney's Strange World Rating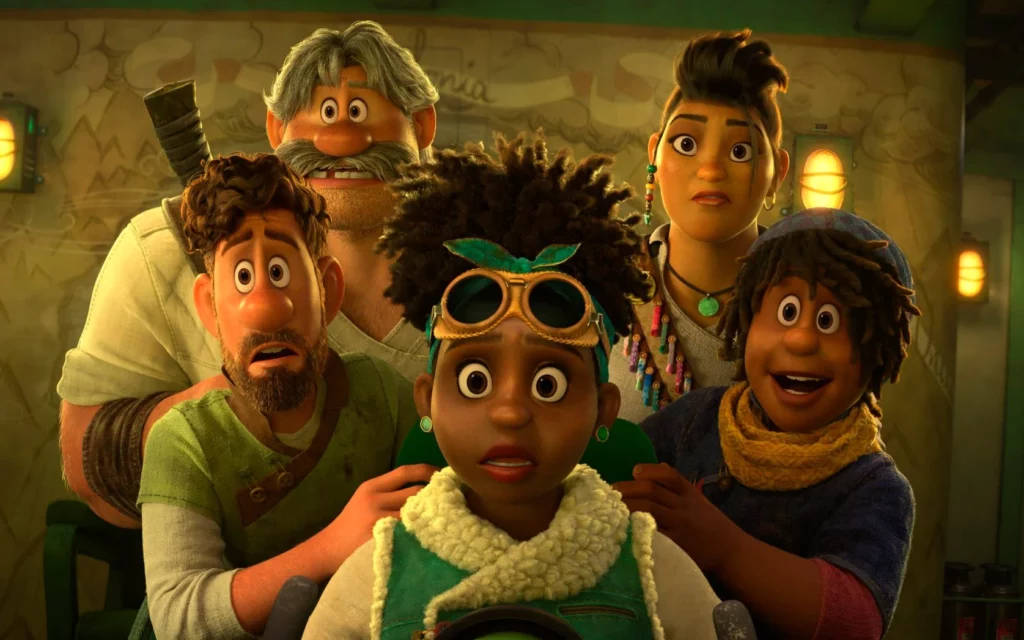 Image: Disney
However, this Disney's Strange World rating isn't the first time audiences have given a  Disney movie a lower rating. In fact, the first time this happened was with Beauty and the Beast from 1991. Even so, most animated Disney movies usually get an A-, A, or A+. So, this B rating is quite disappointing for this groundbreaking film.
To calculate a score, CinemaScore gets an average of ratings from those who have just seen the film. So, this rating is essentially created from the immediate reaction of ordinary people. 
However, it's important to remember that this Audience Score is just that – an audience score. Since it's taken as an immediate movie rating, it doesn't necessarily equate to its quality. In fact, Thor: Love and Thunder, which Marvel released earlier this year, got a B+ rating.
As such, this puts it on the same level as The Amazing Spider-Man 2 and Suicide Squad by David Ayer. Naturally, most fans agree that the film was far better than these, so the Audience Score does not always reflect its success. Actually, critics nominated the film for several Saturn and People's Choice Awards – so it couldn't have been that bad! So, Disney's Strange World rating isn't the end for this film.
Of course, even before the news about the controversy broke, the film faced difficulties. Unlike most other movies, Disney relied upon the film's star-studded cast to make it a success. Initially, the writers got the movie's idea from pulp magazines. This was a niche magazine genre that was most popular during the early part of the 1900s. Additionally, the film is also an animated sci-fi film, furthering its niche audience. So, Disney's Strange World rating may not be as surprising as we first thought.
Disney Upcoming Films 2022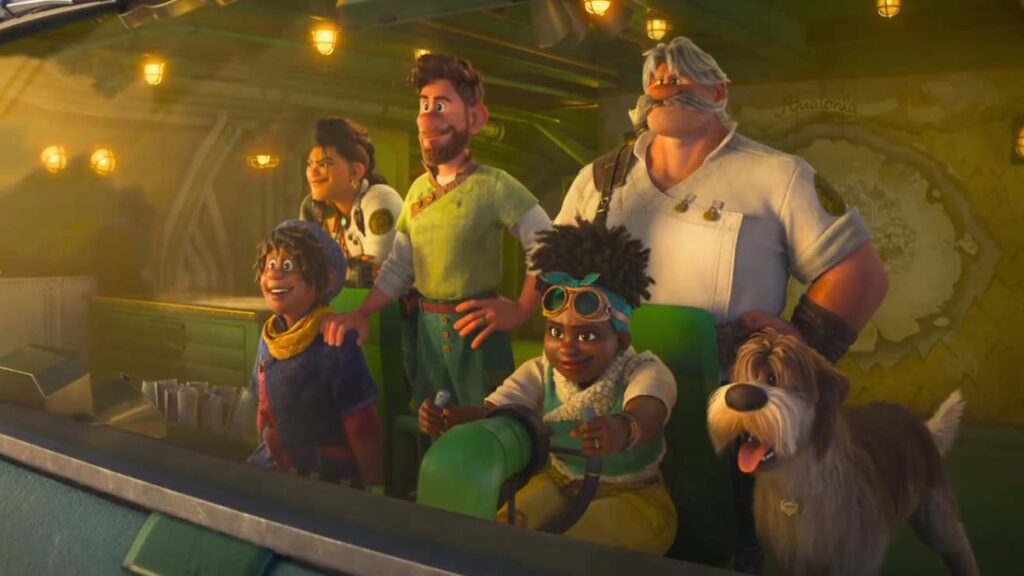 Image: Disney
Naturally, to boost the movie's popularity, Disney will need to rely on word of mouth. A big part of the movie's promo involved its clear LGBT+ representation. So, it's likely that Disney is relying on people talking about this to get them to see the movie. Even though Disney's Strange World rating may not initially be great, later reception may be more positive. This B rating isn't the end of the world!
You can catch the film in cinemas now. There's currently no date of when it'll premiere on Disney+.  
Hi! I'm Arvyn, and I'm an English teacher from the UK. I've been teaching English online for over 4 years to students from all across the world and all ages. Outside of work, I'm a huge fan of reading, video games, and playing with my adorable kitties. See ya!
Leave a comment