Disney+ Day: Disenchanted Coming Soon And Enchanted Now Available For Streaming!
As someone that grew up with Disney princess movies, I always wished that they could come out of my television screen and we could go on adventures together (I mean, Princess Jasmine had a TIGER for a pet!). While this never actually happened (the closest I got was when we went on family vacations to Disneyland), my inner child has always been alive and well, which is why I fell in love with Disney's 2007 movie, Enchanted. Well, today there's great news for fans like me! There was an announcement for Disney+ Day: Disenchanted and Enchanted are coming to the streaming platform!
Wait, What Is Disenchanted And What's The Enchanted News?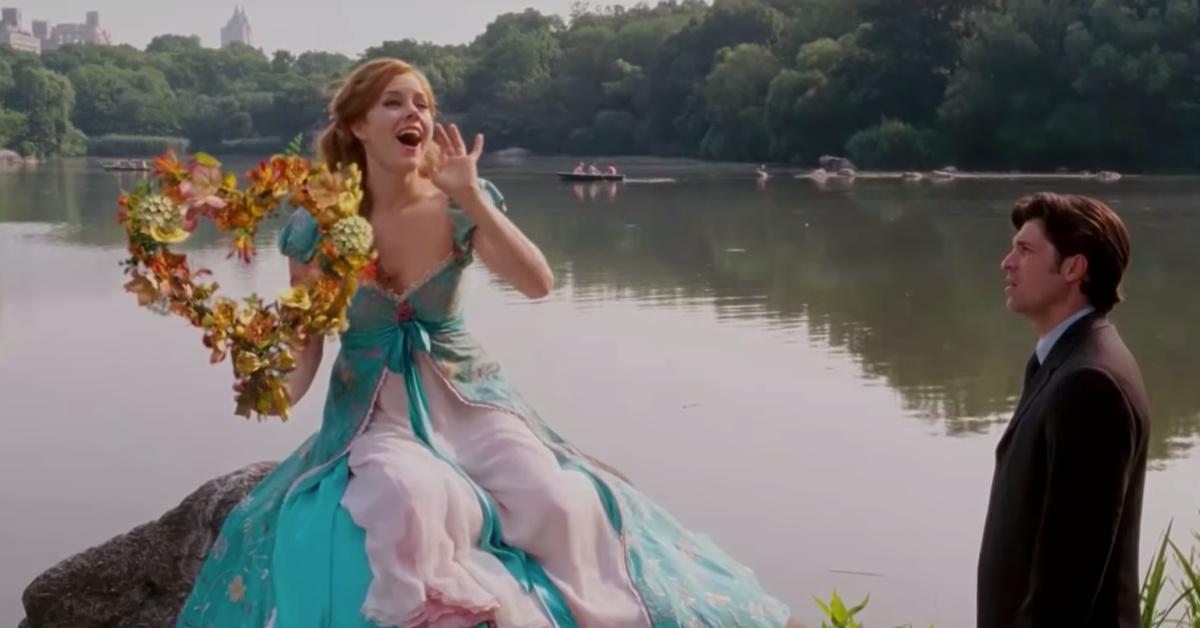 How do I knoooow…what's happening with Enchanted on Disney+?/Image via Walt Disney Studios
Enchanted was a movie about Princess Giselle (played by Amy Adams), who is going to marry the love of her life, the narcissistic, simple-minded Prince Edward (played hilariously by James Marsden). Unfortunately, evil Queen Narissa (Susan Sarandon) wants to get rid of Giselle and pushes her down a well, which results in the princess…coming out of a pothole onto the streets of New York City. Giselle must contend with the fact that not everyone is charmed by her overly optimistic attitude, especially Robert (played by Patrick Dempsey), a cynical divorce attorney who doesn't believe in love or fairy tales. I think you can guess how the movie plays out, but ultimately, it was a huge success and has been a fan favorite ever since. Thanks to Disney+ Day, we learned that Enchanted will finally be on Disney+, but it didn't stop there. The stars of the movie, Adams and Dempsey made a short video announcing that a sequel to the movie would be coming to Disney+ as well! Watch below:
'Disenchanted' starring Amy Adams and Patrick Dempsey will be released on Disney+ Fall 2022. pic.twitter.com/zkFDKrfduo

— Film Updates (@FilmUpdates) November 12, 2021
At the end of Enchanted, Giselle and Robert end up together (of course), so it'll be interesting to see what happens in a sequel since they already got their happily ever after. Perhaps it'll be a slice of life movie where Giselle is now a hardened New Yorker who pushes people on the subway and waits in line at the bodega to buy a late night gyro. I'm most excited that Marsden's Prince Edward will be in the sequel because he was definitely my favorite.
We also got a new logo for the Disenchanted movie, which is  just as magical as the original Enchanted logo.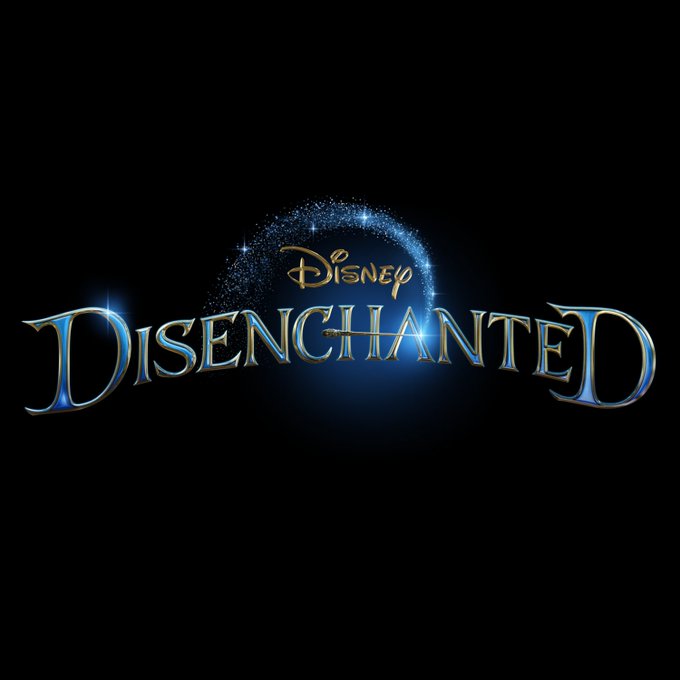 Image via Disney+
Alan Menken will return for the sequel to write more catchy tunes, along with original cast members Idina Menzel (she played Robert's fashion designer girlfriend, Nancy Tremaine),and Marsden, joined by Maya Rudolph, Yvette Nicole Brown and Jayma Mays.
Disenchanted will premiere on Disney+ sometime in the fall of 2022. Enchanted is now available to stream on Disney+.
Are you looking forward to Disney+ Day Disenchanted announcement? Will you be watching Enchanted this weekend? I know I will! Share any thoughts in the comments below!
Featured image via Walt Disney Studios
Keilin Huang is a freelance writer that likes the Oxford comma, reading from her neverending pile of books from the library, and Reeses peanut butter cups. She thanks her Dad for introducing her to his Superman comics and probably majored in Journalism because of Lois Lane. Contact her at [email protected]
disenchanted
Disney Plus
enchanted
Leave a comment