DC Movies 2022 Delayed – Aquaman, Flash, Black Adam Release Date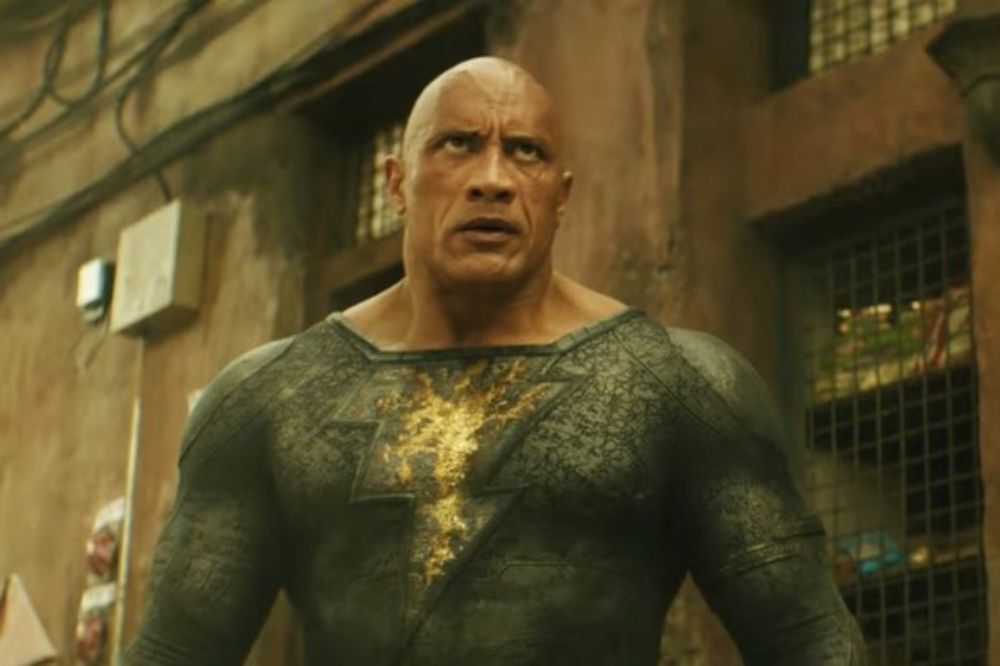 The DC movies that should be out in 2022 are delayed. This news is starting to worry the DC fandom a lot. Marvel, its direct competitor, is running the MCU machinery like a Swiss watch, with interconnected universes, series, and movie releases. On the other hand, DC seems to be on a more erratic course. With the release of Man of Steel in 2013 and its sequels Batman vs Superman and Justice League, it seemed that the DCEU would be a reality. However, after the controversy surrounding the director Zack Snyder's departure and his disagreements with the studio, this shared universe of films came to a standstill.
Currently, the products released by DC, both for the big screen and for streaming platforms, aren't cohesive. Some occur in different universes, such as the recently Matt Reeves' The Batman or Todd Phillips' Joker. Others seem to interconnect, like Shazam showing a Superman cameo, the first The Suicide Squad with Batman's cameo, or the recently released show Peacemaker, whose cameo we won't reveal to avoid spoilers.
DC Movies 2022 – Delayed
Image via Warner Bros.
Unlike Marvel, its direct competition, DC seems to be having severe problems meeting its 2022 release schedule:
Dwayne "The Rock" Johnson's Black Adam is delayed for five months. From its planned July 2022 release to an estimated October 21, 2022, it will be the first release, at least for now.
Aquaman and the Lost Kingdom, starring Jason Momoa, Willem Dafoe, and Nicole Kidman, has a four-month delay. It should be the next premiere, from a planned December 2022 release to its new official date, March 17, 2023.
The Flash, starring Ezra Miller, Michael Keaton, and Sasha Calle, is the most delayed of DC movies. Fans were excited to see Barry Allen's fate in November 2022, yet they will have to wait an alarming eight months until June 23, 2023.
VFX Backlog and Longer Runs in Theaters Could Be the Source of the DC Delay
The main argument to justify these production delays is COVID-19 difficulties. The constant cases of people testing positive for the virus force actors and the technical team to rest and confine, irremediably paralyzing production. Also, VFX houses are feeling the effects of the pandemic in terms of a backlog of new projects hitting their offices. The Flash is expected to have over 2,000 VFX shots alone, so that could also be delaying these hotly anticipated DC movies in 2022.
However, the fandom suggests that these 2022 DC movies are delayed due to scene cuts and reshoots to introduce new characters. The contract negotiations, script rewrites, and production redesigns seem to be postponing everything else. The rumor specifically targets The Flash movie, on a tweet from March 9 by a Mexican insider account called DC Unlimited. "RUMOR: I've been talking to some people and #TheFlash would also have major reshoots; apparently they don't plan to remove, on the contrary, they plan to 'add,'" they stated.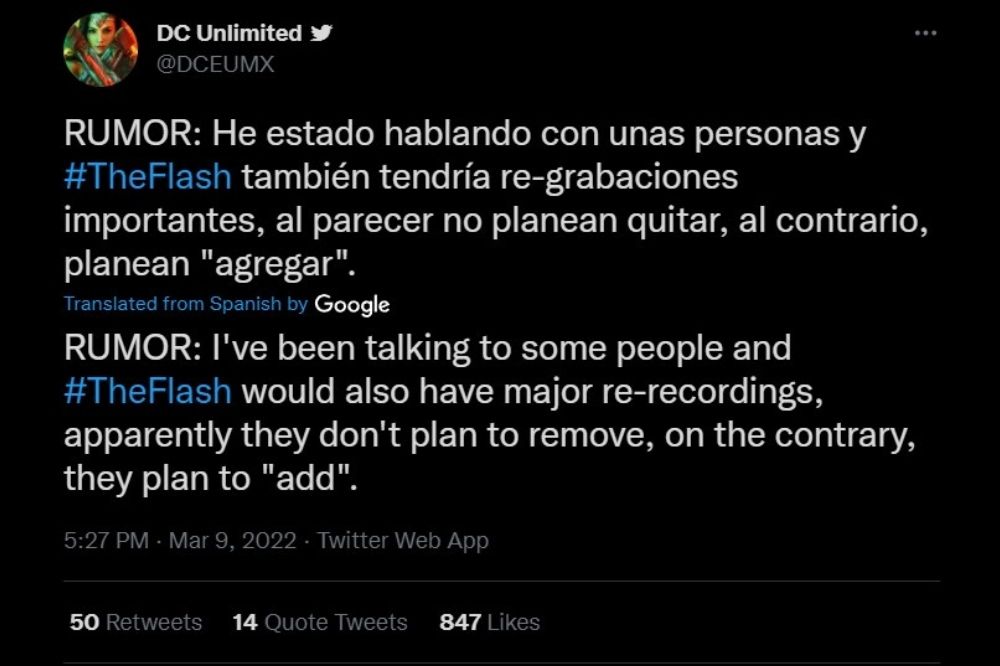 Image via Twitter
Seemingly, these reshoots could bring new characters either in cameos or leading roles, and theories abound on the web. In fact, maybe this is why there were reports of Henry Cavill coming back as Superman (for real this time).
The Batman: Breather for Warner Bros.
Despite all these interruptions in fundamental DC universe movies, Warner Bros. started the year off on the right foot. "The Batman" starring Robert Pattinson, Paul Dano, Zoe Kravitz, Jeffrey Wright, and Colin Farrell has grossed $134 million at the domestic box office in its opening weekend, and expectations are intensifying. Originally expected to spend 45 days in theaters before moving to HBO Max, if it has "legs" like Spider-Man: No Way Home did (especially with a China release on the horizon) WB may keep the film in theaters for two or three months!
Hopefully, the success of The Batman will make Warner Bros. gain momentum to release more movies promptly.
Leave a comment