Darren Aronofsky's The Whale Transforms Brendan Fraser Into A 600-Pound Man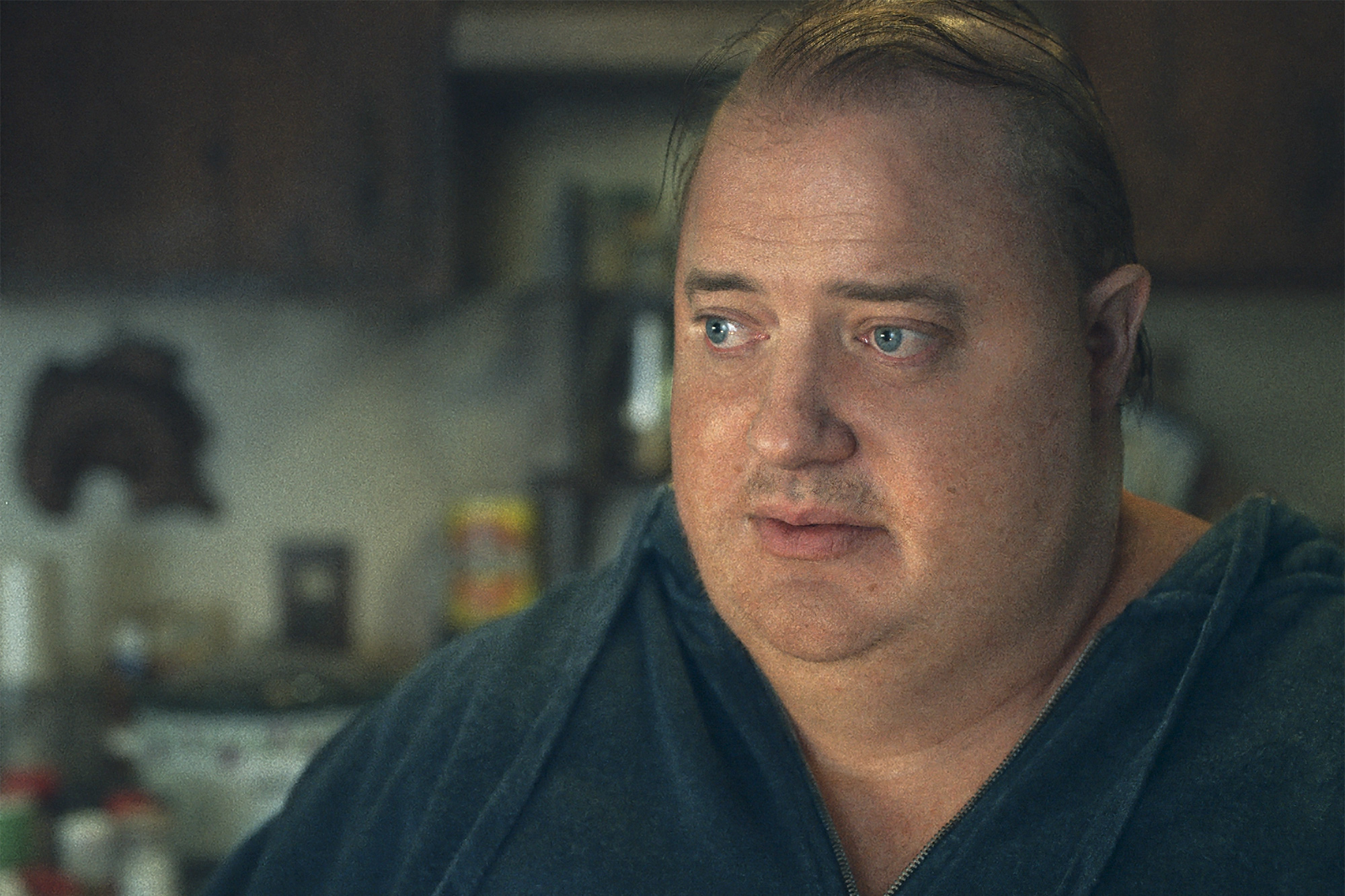 Brendan Fraser transforms into a 600-pound man for Darren Aronofsky's most recent film, The Whale. The actor from The Mummy is returning to the big screen after more than a decade away. In Darren Aronofsky's The Whale, Fraser will play a man with an obesity condition who weighs over 600 pounds.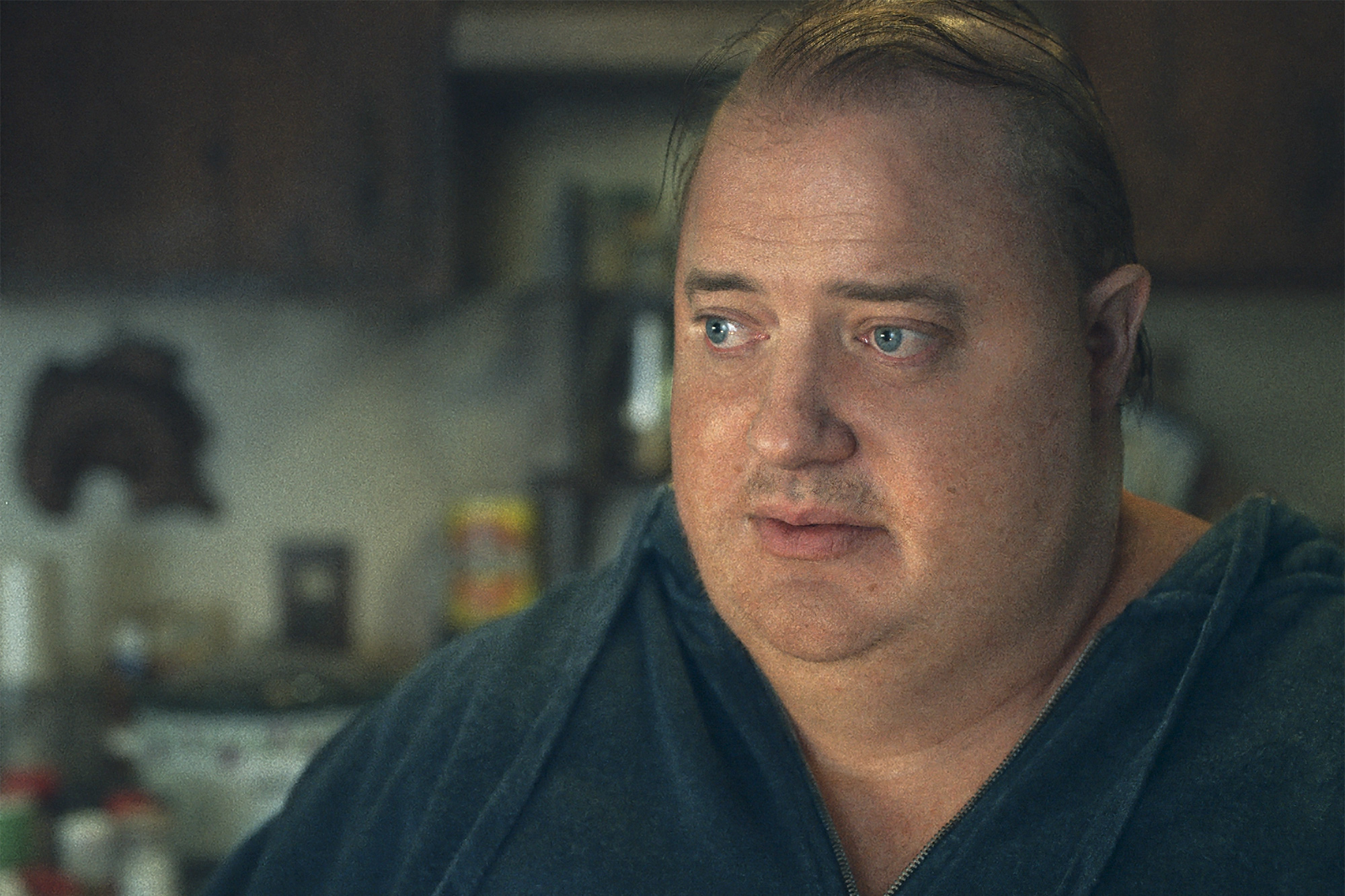 Image via A24
Fifty-two-year-old Fraser will have to wear a suit that makes him look morbidly obese. The actor hasn't had a leading role since 2013 when he appeared in Breakout. Before that, Fraser appeared in 3 movies; the first was the last sequel to The Mummy, the other was Inkheart, and the previous was Journey to the Center of the Earth. Now, Brendan Fraser comes back to star in The Whale.
First look at Darren Aronofsky's The Whale
Today we had a first look at Brendan Fraser as an obese person for this movie. According to IMDb's official data, The Whale is the story of "a reclusive English teacher suffering from severe obesity" who will try to recover his relationship with his teenage daughter. The movie is based on a theatrical play of the same name from 2012.
Fraser's character is a person who wants to self-destruct because of his partner's death. He harms himself by consuming damaging food such as high-fat foods, sugars, and alcohol. That sets off in his current weight and health condition. In this film, the character seeks to reconnect with his 17-year-old daughter, who is not comfortable with her father's destructive vices. We will see how he deals with this duality of wanting to die from the sadness of losing his partner while longing for a good relationship with his daughter, his only close relative.
Brendan Fraser commented on the role and film detailing, "It's gonna be like something you haven't seen before, that's really all I can tell you… The wardrobe and costume was extensive, seamless, cumbersome. This is certainly far removed from anything I've ever done but not to be coy… I do know it's going to make a lasting impression."
For the time being, this film will premiere at the Venice Film Festival in 2022, which will begin on September 1 and conclude on September 11. We will see the presentation of the film, comments and interviews with the director and the cast of this movie.
Controversy All-Around
Although it seems that Fraser's career is recovering, some aspects of this role are not so positive. On social media, people have commented on the impact the actor may cause wearing an obese person's costume. For some, this could become a mockery that can harm people who suffer from being overweight.
For example, writer and podcaster Aubrey Gordon tweeted, "It's so disheartening, exhausting and deeply isolating to see this concept created over and over again, and reliably created by people who are not fat. Fellow fat people (people who currently wear plus sizes): how do you feel?".User Lizzi Alguien also said, "What would happen if we told literally every other story about fat people?".
What an offensive title to overweight people !

— susanleehenderson (@SuZiQHHM) July 26, 2022
Another not-so-positive post about this movie is from Meghan Tonjes "It's so nice that thin people write hero stories for the redemption of fat people who rarely hire or befriend." For her part, Hannah Woodhead has a snarky comment about the director and how he will guide the film "Anyway, I'm sure Darren Aronofsky will definitely treat mental illness and fatness with his usual level of nuance and respect." That is considering he likes dramatic and disturbing films.
Some users are not very agreeable to this approach, as they see it as a mockery of obese people. They believe others can use it to bully others with the same problem. However, others trust director Darren Aronofsky to touch our sensibilities and leave a bittersweet taste with his movies, the most outstanding examples are The Wrestler and Black Swan.
Featured Image via A42
Leave a comment