Daredevil: Born Again – Supporting Actors React To Disney's Reboot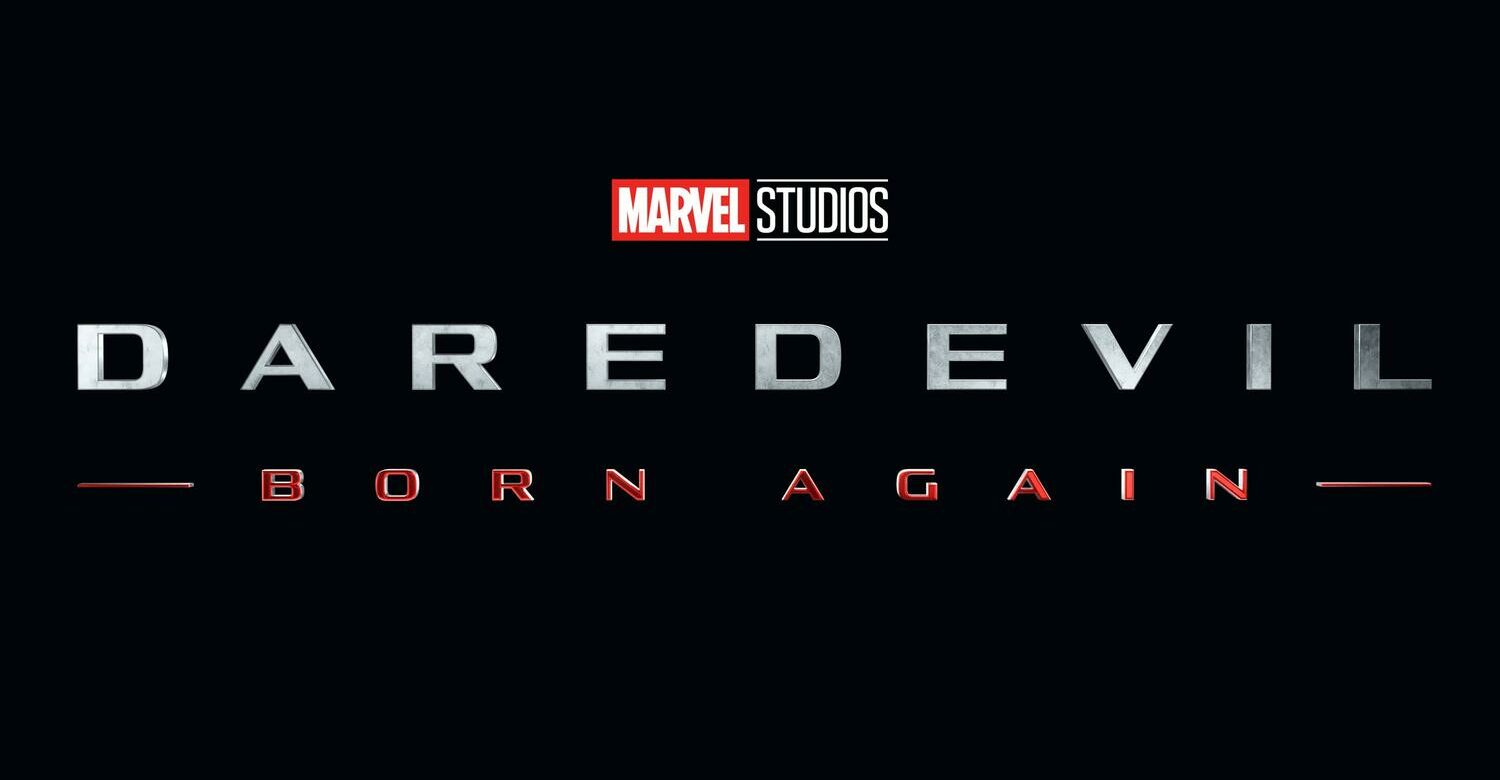 Since Marvel announced the show Daredevil: Born Again at the San Diego Comic-Con, supporting actors from the Netflix cast have reacted to this reboot. Daredevil is one of Marvel's characters that has gone starred in too many products. First, the movie in 2003 with Ben Affleck, in which the blind man confronts and defeats Kingpin. Then came the Netflix series with Charlie Cox, which now belongs to Disney after this company acquired Marvel Studios. Now, Daredevil has started a new phase in film and television.
Our favorite red vigilante will have a new series called Daredevil: Born Again. The show will premiere after the character participates in She-Hulk: Attorney at Law and Echo. The news excited the cast of the Netflix production, who commented enthusiastically on social media. The public also commented on the information, supporting the idea of a character's reboot airing. However, they would probably like the previous cast, or at least part of it, to be in this show.
Netflix's Daredevil Supporting Actors React
Supporting actors from Netflix's Daredevil series reacted to the news of the new show Disney will develop. They all shared their opinions and reactions through social media, although people questioned if they would also be part of this new show. One of the posts was from Royce Johnson, who plays Brett Mahoney, the NYPD detective. Johnson posted an image titled Daredevil: Born Again with the caption "Summer 2024".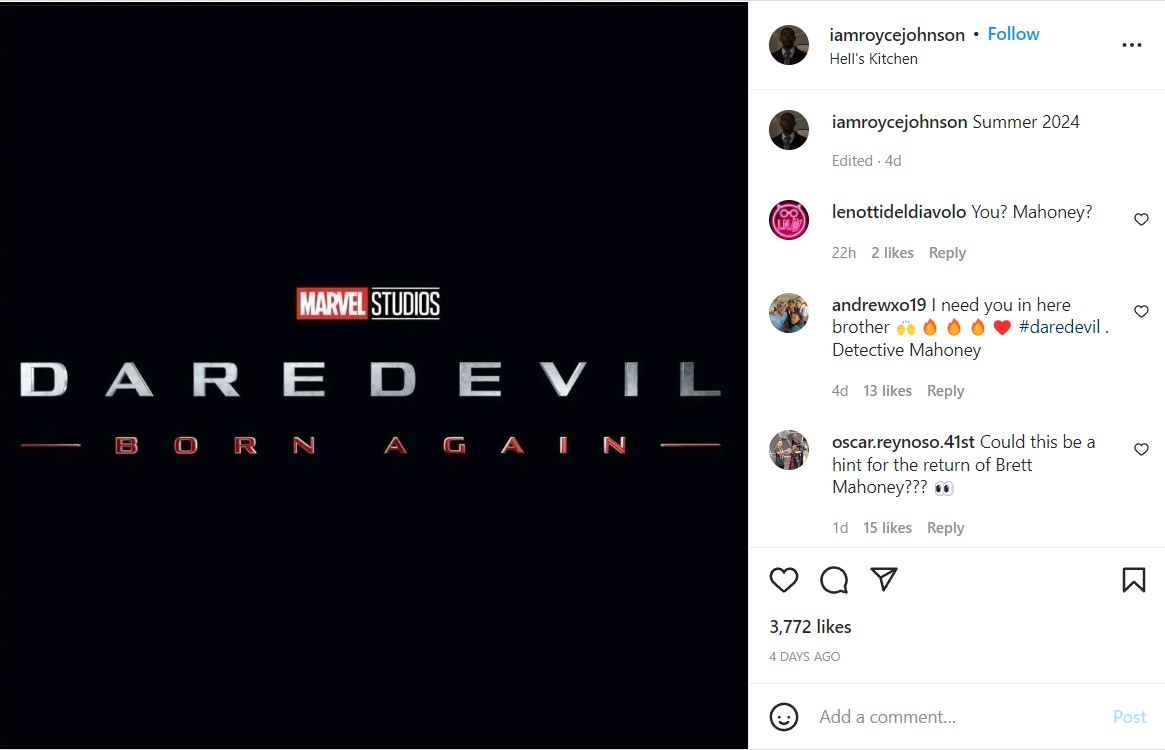 Image via Instagram
Amy Rutberg, who played the role of Marci Stahl, Foggy's girlfriend and lawyer in the series, tweeted, "How exciting! Two of the BEST characters in the MCU. Hope the show is both original and nostalgic."
How exciting! Two of the BEST characters in the MCU. Hope the show is both original and nostalgic. https://t.co/6BdZIsQK3B

— Amy Rutberg (@AmyRutberg) July 25, 2022
Another comment on social media came from Geoffrey Cantor. Cantor played the editor-in-chief of the New York Bulletin, Mitchell Ellison. He posted the same image as Jhonson; however, the post's caption read, "So this is interesting." Cantor also published the logo on grid mode on his Instagram as a campaign.
From the looks of it, the actors who portrayed supporting characters in the Netflix series are happy and excited about this announcement. Some, or the vast majority, likely wish to be in this new Daredevil version. Disney, however, hasn't issued any official statements on whether they will call them for this new show.
Will they Return in Daredevil: Born Again?
Some fans and analysts believe that Disney will likely include some of the supporting actors from the previous show in this reboot. One character that should return with the same actor is Foggy Nelson/Elden Henson. Another actress the public would like to see again is Deborah Ann Woll portraying Karen Page. Considering Daredevil: Born Again is a reboot, the story would likely have some modifications.
Other rumors surround the supporting actors that could return to the series. One rumor says we will see Krysten Ritter playing Jessica Jones. The other rumor isn't so positive, as it says Luke Cage and Iron Fist would return, played by different actors.
Image Via Netflix
We will see Daredevil first in She-Hulk: Attorney at Law, which premieres on August 17. Then, he will fight his arch nemesis Kingpin in Echo in 2023. Finally, as indicated by actor Royce Johnson, he will star in his own series in the summer of 2024. While we wait to see his first appearance, Disney will hopefully announce the supporting characters. Hopefully, the actors who played these roles will return, and we will continue enjoying Matt Murdock's interventions in upcoming shows and films.
Which supporting character from Netflix's Daredevil do you want to see in Daredevil: Born Again? Leave your options in the comments.
I am a circus aerialist influenced by Dick Grayson and Spider-Man. Fortunate to write about the characters that inspired me. I also have a Bachelor's degree in Political Science and a Master's degree in International Trade.
Leave a comment