Dakota Johnson Madame Web New Photos With White Hair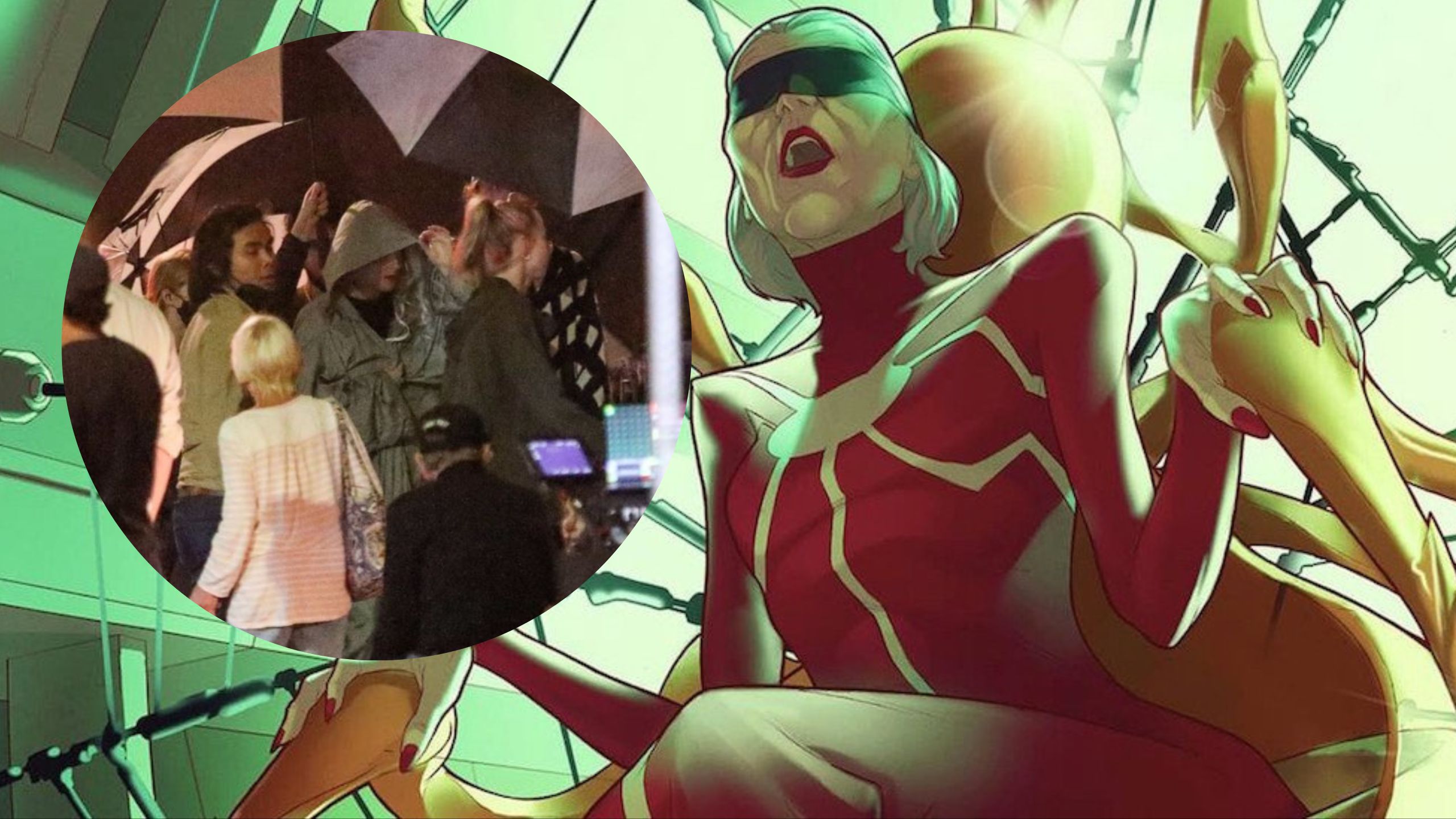 Just transcended some images of Dakota Johnson's Madame Web, where the actress appears with white hair, just like the comic character. Even though there is not much information, we can confirm that Sony is creating the entire Spider-Man universe with individual films of both villains and anti-heroes.
One of the characters that create more expectations is Madame Web, the mystic who serves as a guide for all Spider-Man of all universes. This time we have Dakota Johnson playing this character. Some specialized media had already leaked set photos of this actress in a red suit.
Now came to light photos of this character. However, unlike the others, this one had white hair. This suggests they will guide the character's original appearance in the comic, with white or silver hair. 
Dakota Johnson Wears White Hair for Madame Web
Dakota Johnson foi fotografada ontem a noite, 06, no set de Madame Web em Boston.https://t.co/kBFRk0RfNf pic.twitter.com/hNgyZe5Eb5

— Dakota Johnson Brasil (@DakotaJBRA) October 7, 2022
In a post shared by Twitter user @DakotaJBRA, he showed several photos of Dakota Johnson on the film set. This one showed her wearing a hoodie with white, almost silver hair. This gives the suspicion that we will see this character, at least in part of the film, with her powers.
The user @atlanta_filming was the one who took the photos in the first place. On his Instagram account, he posted the photos and a comment that said, "that's Dakota Johnson as Madame Web." This picture confirms that at least in one part of the movie, we will see this character as Marvel originally showed her in the comics.
At this point, we don't know how much they will stick to the comic. However, we know from the previous photos that Dakota Jonson Madame Web will look in one part of the movie with black hair and another with white hair. What makes us think is that we will see how his mystical powers originate and the effects they have in this one.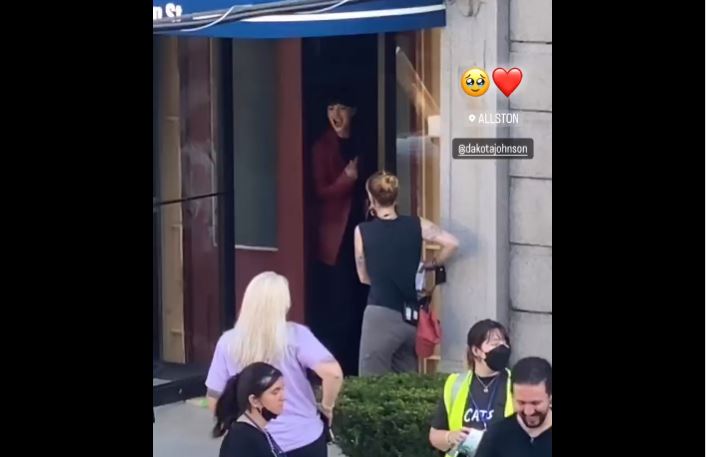 Image: @dakotaj_updates Twitter
Sony did not give much information about the movie's plot and if they will show the origin of his powers. Something that was leaked about this movie is that it will be set in the 2000s. What makes us suppose that we will see Dakota Jonson Madame Webstep by step turning from a simple mortal to one of the most powerful psychics in the universe.
The producer has not yet clarified some information about the character. One is whether creators will show Madame Web in a wheelchair as in the comic book. It is important to note that in this and the animated series, she cannot walk. Due to her disease, she needs to be connected to a machine that keeps her alive. However, experts say she will not be the original but a younger relative.
What we Know so far About Dakota Johnson's Movie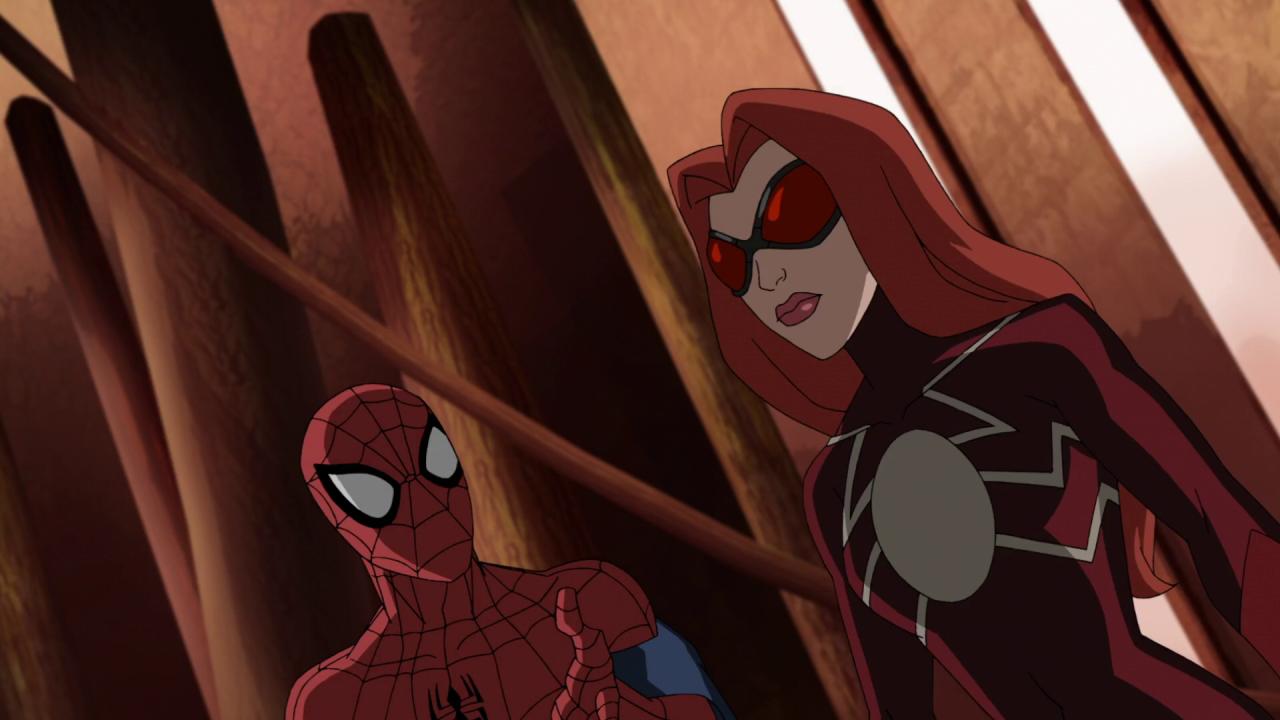 Image via Marvel
As for the movie, we have had some leaks that provide interesting information. The first one is about the plot, where we will see the young Uncle Ben, who would have contact with Madame Web. He would work as a paramedic and save the psychic's life when she still didn't have her powers.
Among other leaks, one of the many Spider-Man existing at that time wanted to eliminate Peter Parker. This happens when he learns that he will have his powers and the use he will give them, which he considers dishonorable, and seeks, by all means, to eliminate the young man before he is born or gets the powers.
Madame Web will have to save both Peter and his mother, who will be looking for the assassins that this arachnid version will send. We will see from the photos that we will have a version with black and white hair. This assumes that in this journey, she awakens or acquires psychic powers to protect the Parker family.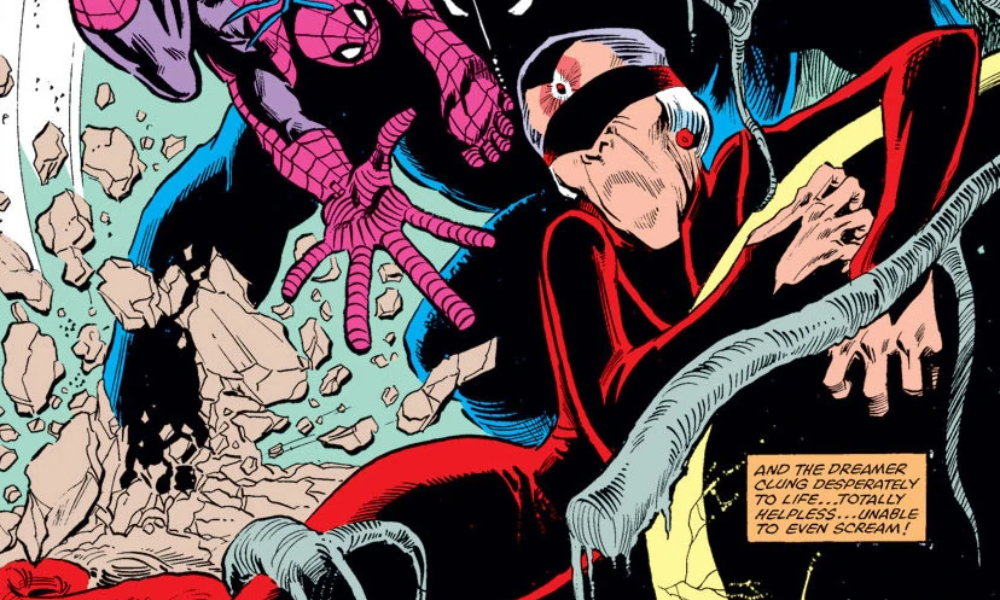 Marvel Comics
As for the cast of this production, we have Dakota Johnson's Madame Web as the lead. We will also have Sydney Sweeney in the role of Julia Carpenter, who, in the comic book, is the successor to the psychic. We will also have Celeste O'Connor, Franklin, Isabela Merced, and Adam Scott, who will play the role of Uncle Ben.
Sony is planning to release this movie on February 16, 2024. There are still many unknowns, considering that Julia Carpenter also appears, and there is a possibility that the transfer of powers may occur. This leads us to think about the appearance of other characters, such as Kraven the Hunter, considering that Madame Web dies saving him in the comic.
Featured Image Via Instagram @atlanta_filming
I am a circus aerialist influenced by Dick Grayson and Spider-Man. Fortunate to write about the characters that inspired me. I also have a Bachelor's degree in Political Science and a Master's degree in International Trade.
Leave a comment