Could Zac Efron Join the MCU?
Fans have begun to hope that maybe Zac Efron will join the MCU! Fan support over this idea began to spread after Efron had an interview where he talked about possibly joining the MCU — and about how he would truly love this type of opportunity. In no time, fans began to cast Efron in potential roles. And one character in particular became an instant fan favorite for him…
Could Zac Efron Join the MCU?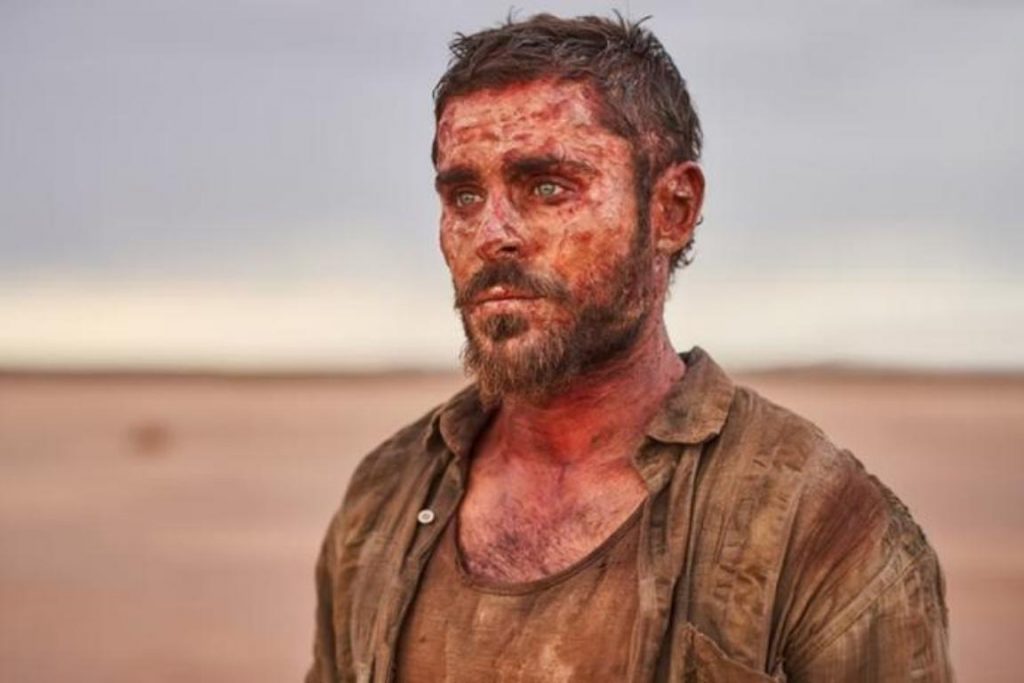 Screen Media
Rumors began to bubble from fans full of hope about Zac Efron potentially joining the MCU after Efron himself expressed interest in exactly this. Efron was asked by Extra TV if he would ever consider becoming a superhero. Efron responded, saying, "Gosh, you know what, I love the Marvel universe. I've been a fan of Marvel since I started walking. So, if the right character comes along, and they want me to jump in, I would jump at the opportunity… We'll manifest it."
That's all fans needed. In no time, people online were discussing who Efron could possibly play. An immediate fan favorite? None other than Johnny Storm, the Human Torch! Considering Marvel is currently in the process of rebooting Fantastic Four, this fan casting isn't actually too far fetched.
In fact, over the years Efron has even been considered by many fan artists as a great Johnny Storm! Therefore, there's always been some desire by fans to see him take over this role — though other fans have their own opinion about this, of course.
Regardless, it would be interesting to see Zac Efron join the MCU, if this does end up happening. Of course, this is all just fans wishing, and nothing has actually happened, other than Efron publicly confess his own desire to join the MCU!
Will Efron Be in Fantastic Four?
A cast hasn't yet been announced for the upcoming Fantastic Four yet. As all the characters will be recast in this MCU reboot, Zac Efron could potentially have a shot through public fan support. We've seen crazier things happen in the MCU, after all.
While the cast for the upcoming reboot hasn't yet been revealed, we do have some information about behind the scenes shakeups. Director Jon Watts was initially tied to direct the film. However, after directing the last three Spider-Man films, he's decided to step away.
In a statement, Watts explained: "Making three Spider-Man films was an incredible and life-changing experience for me. I'm eternally grateful to have been a part of the Marvel Cinematic Universe for seven years. I'm hopeful we'll work together again and I can't wait to see the amazing vision for Fantastic Four brought to life."
There are many popular fan casts of Fantastic Four floating around online. While fans are now big on Zac Efron playing the Human Torch in the MCU, there is one other fan favorite casting that so many want to see. Yeah, you probably know what we're talking about.
So many people want to see John Krasinksi play Reed Richards in the up coming Fantastic Four film. At this point, it's hard to find someone who doesn't want to see this play out. Efron could fit into the mix nicely by Krasinski's side.
Until then, you can check out Efron in the new movie Firestarter. As for Fantastic Four, we don't yet have a release date for the upcoming reboot. However, you can probably expect the film to be released sometime towards the end of 2023! Hit the comments below with all your thoughts about Zac Efron possibly joining the MCU. Do you want to see this happen?
Leave a comment