Chris Evans Captain America Return: Marvel Actor Questions It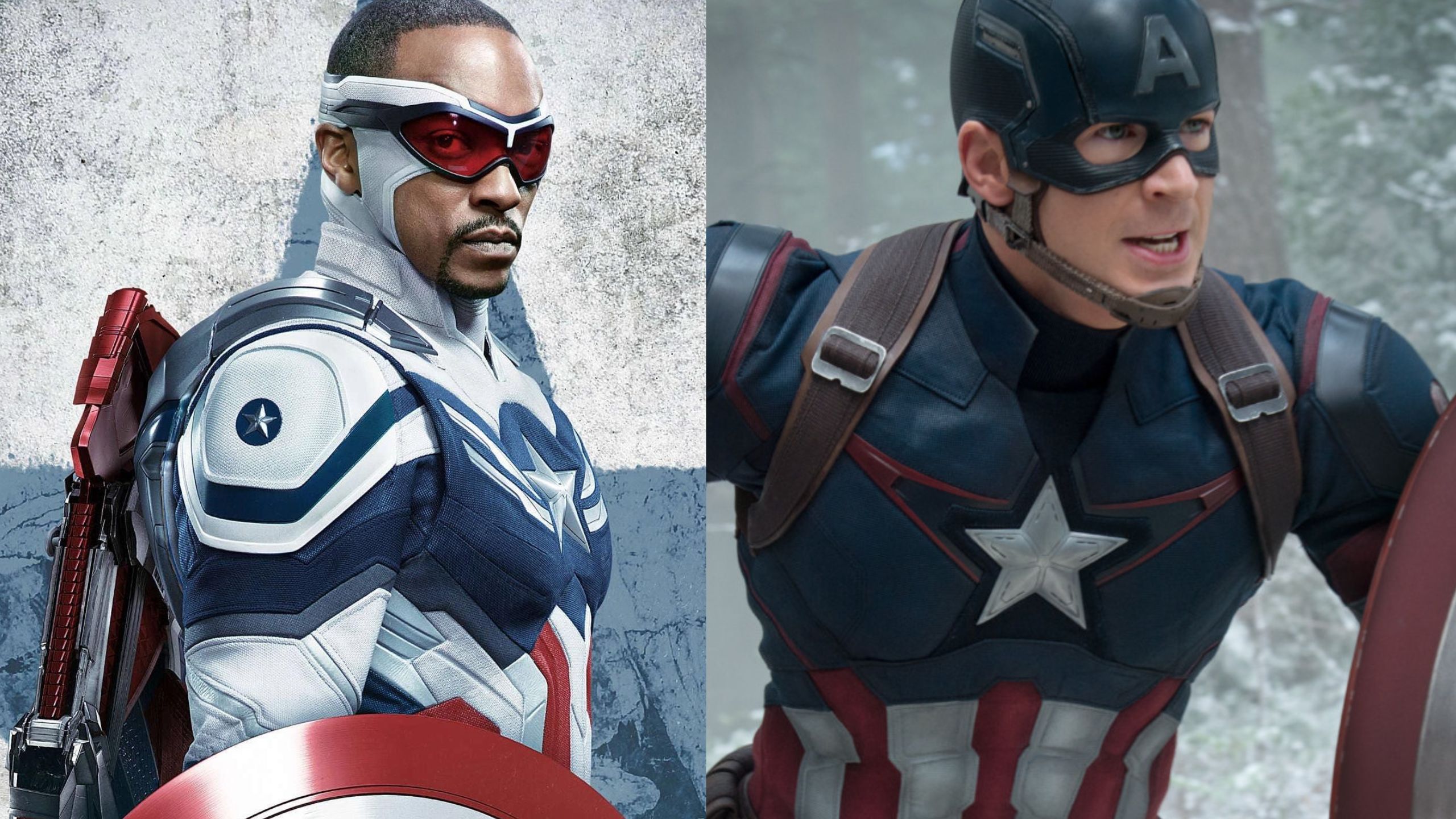 Actor Chris Evans has stepped away from the superhero role and is stringing together several hits on Netflix, such as The Gray Man and Knives Out. However, fans are not giving up hope of seeing him carrying his shield again. Steve Rogers, the original Captain America is one of the most beloved characters in the MCU. Since his last appearance in the Avengers: Endgame movie, Cap did not return to the scene. He passed the baton to his successor, Sam Wilson, better known as Falcon. The actor has stated about Chris Evans Captain America return, and his opinion is not very optimistic.
Chris Evans Captain America Return: Marvel Actor Questions It
Image: Marvel Studios
A Marvel actor close to Chris Evans stated that he will unlikely return to the MCU. Anthony Mackie, the artist who plays Sam Wilson as the new Captain America and will star in the franchise's upcoming sequel, commented on Rogers' appearance.
It should be noted that the actor said he was hopeful that Chris Evans Captain America will return to Marvel and be able to share again with him. However, he recalled the actor's post-End Game statements that he was retiring from the MCU for good and would look for other projects.
Image: Disney+
Mackie spoke to E! News about the chances of Evans returning to the Marvel Universe. He commented that it was almost impossible for it to happen.
"Chris is so far gone from Marvel. Like, Marvel is not even in his radius. He's so far gone. He's enjoying life. He's like an old retired dude."
The actor who plays Sam Wilson commented that Evans, Sebastian Stan (the Winter Soldier), and he are very close. He said, "It's not often you come across people you work with who you sincerely miss and consider friends. Fortunately, between the three of us, we're actually friends. We go to each other's houses and spend birthdays together".
Considering that Evans has not been in other productions and the change of characters seen in Marvel so far, it is unlikely that he will be in it. No such possibility is seen even in the new production of Avengers: Secrets Wars. Wilson is more likely to be seen, as well as other newcomers such as Ironheart, She-Hulk, and Ms. Marvel.
For now, Chris Evans' plans are unknown. Despite indicating that he would not return to Captain America, it could happen what happened recently with Huck Jackman returning to the role of Wolverine, after so long.
What we Know so far About the Film
Image via Marvel Studios
Despite Steve Rogers not appearing, we will have a new Captain America movie in production. Although Marvel did not show much information, there are several options for the plot.
One of the confirmed characters is the mutant Gamma known as the Leader. This being is quite intelligent and longs to conquer the world, but above all things, he seeks to take over the Hulk's strength. The villain seeks to impose a new world order of beings empowered by radioactive elements.
This suggests that Sam Wilson's Captain America and the new Falcon will face this threat. They will not have the help of the Hulk, since these actions are after the She-Hulk series and this would not be on the planet.
As for Chris Evans Captain America return, some insiders said he would come out to encourage Wilson and the new Falcon when the situation was difficult. However, from what Mackie said, the complicated thing is that this prediction will come true.
For the cast, we have Sam Wilson as the main character. We will also have Danny Ramirez, Shira Haas, Tim Blake Nelson, and Carl Lumbly. As for the script, it was written by Dalan Musson and Malcolm Spellman. The director of this production is Julius Onah, and Kevin Feige is the lead producer.
The film's release was announced at the last Comic-Con, May 3, 2024.
BREAKING: The fourth Captain America film, Captain America: New World Order, is coming to theaters on May 3, 2024. #SDCC https://t.co/VLSM6LaerL

— IGN (@IGN) July 24, 2022
I am a circus aerialist influenced by Dick Grayson and Spider-Man. Fortunate to write about the characters that inspired me. I also have a Bachelor's degree in Political Science and a Master's degree in International Trade.
Leave a comment