Oscars Still Too White: Why the Chadwick Boseman Oscar Loss Matters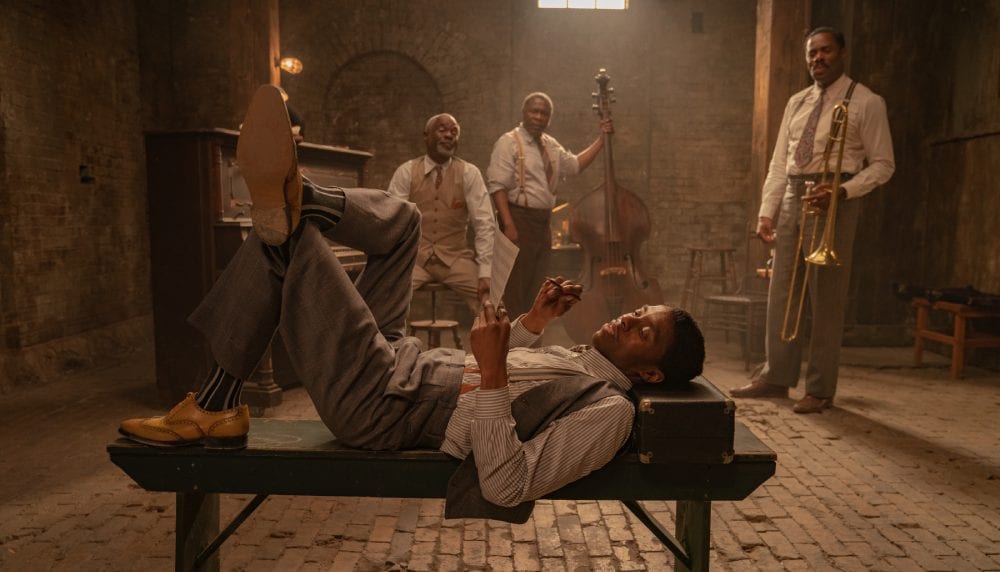 It was a foregone conclusion. Regardless of any other 2021 Academy Award winners, Chadwick Boseman – or his family, that is – would walk away with a Best Actor award. All night, they geared up for a Boseman ending. They even included a (very tacky) commemorative piece of artwork in the attendees' gift bags. But then Joaquin Phoenix opened the envelope, clearly saw that he was about to disappoint everyone. The award went to Anthony Hopkins, who didn't even attend the ceremony. It was a disaster on many levels. At the very least, it was a production gaff. However, it was also a cultural moment that destined to be historic. Well, it still is, just not for the reasons the producers wanted. So, let's take a look at the Chadwick Boseman Oscar loss and why it matters so much.
The Chadwick Boseman Oscar Loss Wasn't the Only Upset
Image Via Hulu
Along with Chadwick Boseman, the other unforeseen loss went to Adra Day. In her first film role, Day went to extremes that even other Oscar-winning performers don't reach. But instead of taking the statuette, Frances McDormand took home her third acting Oscar and fourth altogether. And if she and Boseman won, it would have been an amazing night.
Saving the best actress and actor for the final two awards was a great story-telling technique – if the night went the way producers thought it would. That's to say if the Chadwick Boseman Oscar loss never happened. That moment wasn't just to honor the Black Panther himself, but to mark a significant Oscar milestone. Because, if Boseman and Day won, every major Oscar win would have gone to people of color. Yuh-Jung Youn made history as the first Korean woman to win an acting Oscar. Daniel Kaluuya walked away with an Oscar for Judas and the Black Messiah. Chloe Zhou became the first woman of color and the first Asian woman to win best director. Even more, her film won best picture.
Steven Soderbergh and his fellow producers saw this moment coming. All signs pointed to the most diverse winners of all time. But if Andra Day losing wasn't bad enough, the Chadwick Boseman Oscar loss must have felt like a real kick in the balls. More for them than for us.
The Shock of the Chadwick Boseman Oscar Loss Shows That Society Has Progressed – But the Oscar Voters Have Not.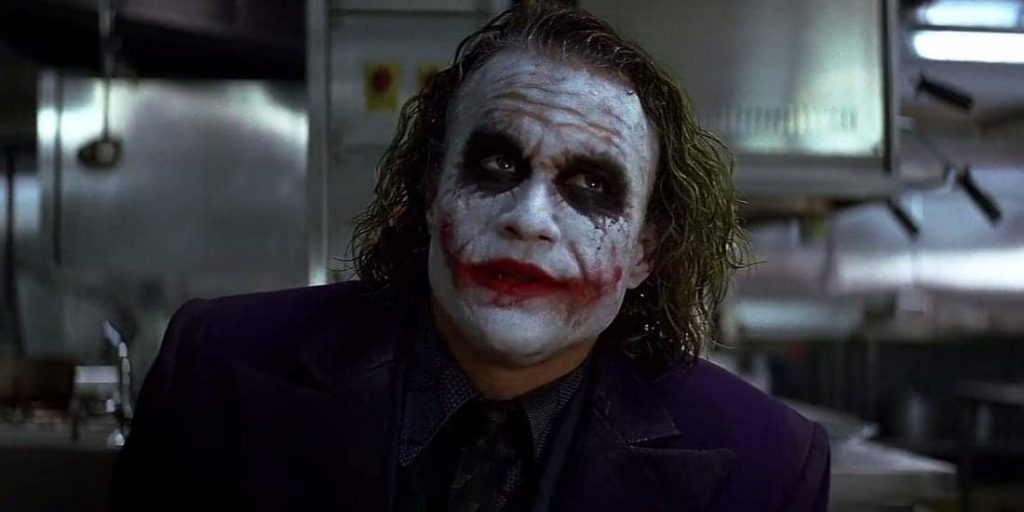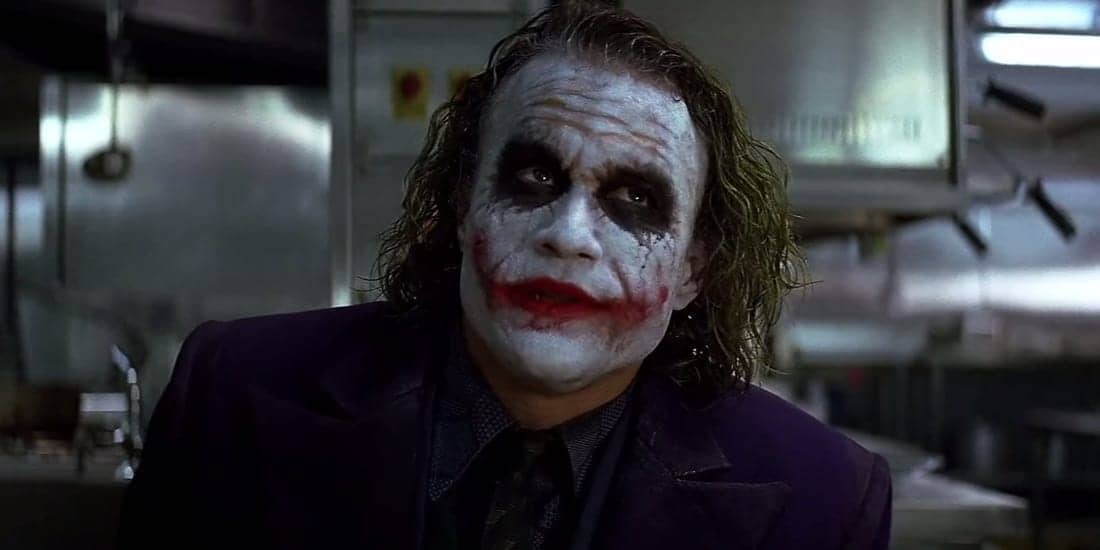 Image via Warner Bros. Pictures.
The Oscar voters know that these awards are more than just simple awards. They know that an award can sometimes honor a movement, a group of marginalized people, a stunning career, or an actor we lost too soon. For instance, when Heath Ledger posthumously won for the Joker, it was a moment of closure for his fans. Also nominated that year? Robert Downey Jr for Tropic Thunder, who wouldn't have won regardless. Josh Brolin for Milk and Michael Shannon for Revolutionary Road. Neither had great chances, but better than Downey. Finally, we also had Phillip Seymour Hoffman for Doubt. If Heath Ledger hadn't died, not only would Hoffman have won, but Ledger wouldn't have been nominated at all.
But the Academy voters understood the importance of Ledger's win. They understood it so much that they nominated a superhero movie role. This was the year that the academy snubbed The Dark Knight for Best Picture and Best Director. But the Academy looked past their disdain for superheroes in favor of Ledger's moment.
The Chadwick Boseman Oscar loss proves that the one thing that is more important to voters than being dead is being white.  Firstly, before readers cry foul, both Frances McDormand and Anthony Hopkins gave amazing performances. But they were either on-par or not as strong as Boseman and Day. They've also won Oscars in the past. Chadwick Boseman accomplished a performance in Ma Rainey's Black Bottom that would have earned a nomination regardless of the loss of his life. Even Anthony Hopkins didn't think Anthony Hopkins should win. He didn't even bother attending, and his acceptance speech can be summed up as "thanks, I guess, but you remember Chadwick, right?"
The Award Arrangement Screw-Up Made It Feel Like the Producers Were Exploiting Boseman's Legacy – and Paints Them As Cruel
The way to immortalize an artist, is to honor them with art.

I was tasked to create a tribute NFT for Chadwick Boseman for the Oscars! Bringing this piece to life has been one of my most challenging & rewarding experiences as an artist.

Bidding on @rariblecom begins tomorrow pic.twitter.com/EYCJYWbtIZ

— ●●● (@andreoshea) April 24, 2021
Okay, let's talk about how the Oscar broadcast production works. The only people who know who the winners will be are the PwC accountants. It would seem logical that the producers would know the winners so that they can plan accordingly. But that Chadwick Boseman Oscar loss proved that they aren't part of the loop. In an interview with Variety the morning after the fiasco, producer Rob Mills tried to explain this while putting a positive spin on the embarrassment:
"It was not meant to end on somebody who was not present. It was a calculated risk, that I think still paid off because everybody was talking about it. Similarly, nobody wants the wrong envelope to happen, like it did three years ago, but everyone was talking about it."
Sorry Rob, but this is more like two years ago when Green Book won over LITERALLY ALL OF THE OTHER BEST PICTURE NOMINATIONS. Specifically, BlackKklansman, Roma, and Black Panther. Green Book was a "safe" movie about racism geared towards white audiences, but did not challenge them at all. The three pictures previously mentioned were not just better movies but had more significance too.
The Results of the Chadwick Boseman Oscar Loss
On Twitter and across social media, angry viewers from every walk of life pointed out that the entire night ended up feeling like they were exploiting Boseman's death. But the producers wanted the opposite. They wanted to end the night celebrating the life and career of Chadwick Boseman, not explaining his Oscar Loss. Had Day won as well, it would have really been the most historic Oscars in history.
Instead, it was just another night of mainly white people congratulating mostly white people.
Featured Image Via Netflix
Roman Colombo finished his MFA in 2010 and now teaches writing and graphic novel literature at various Philadelphia colleges. His first novel, Trading Saints for Sinners, was published in 2014. He's currently working on his next novel and hoping to find an agent soon.
Leave a comment