Brad Pitt's Bullet Train Gets Positive Reviews But Scores 58% On Rotten Tomatoes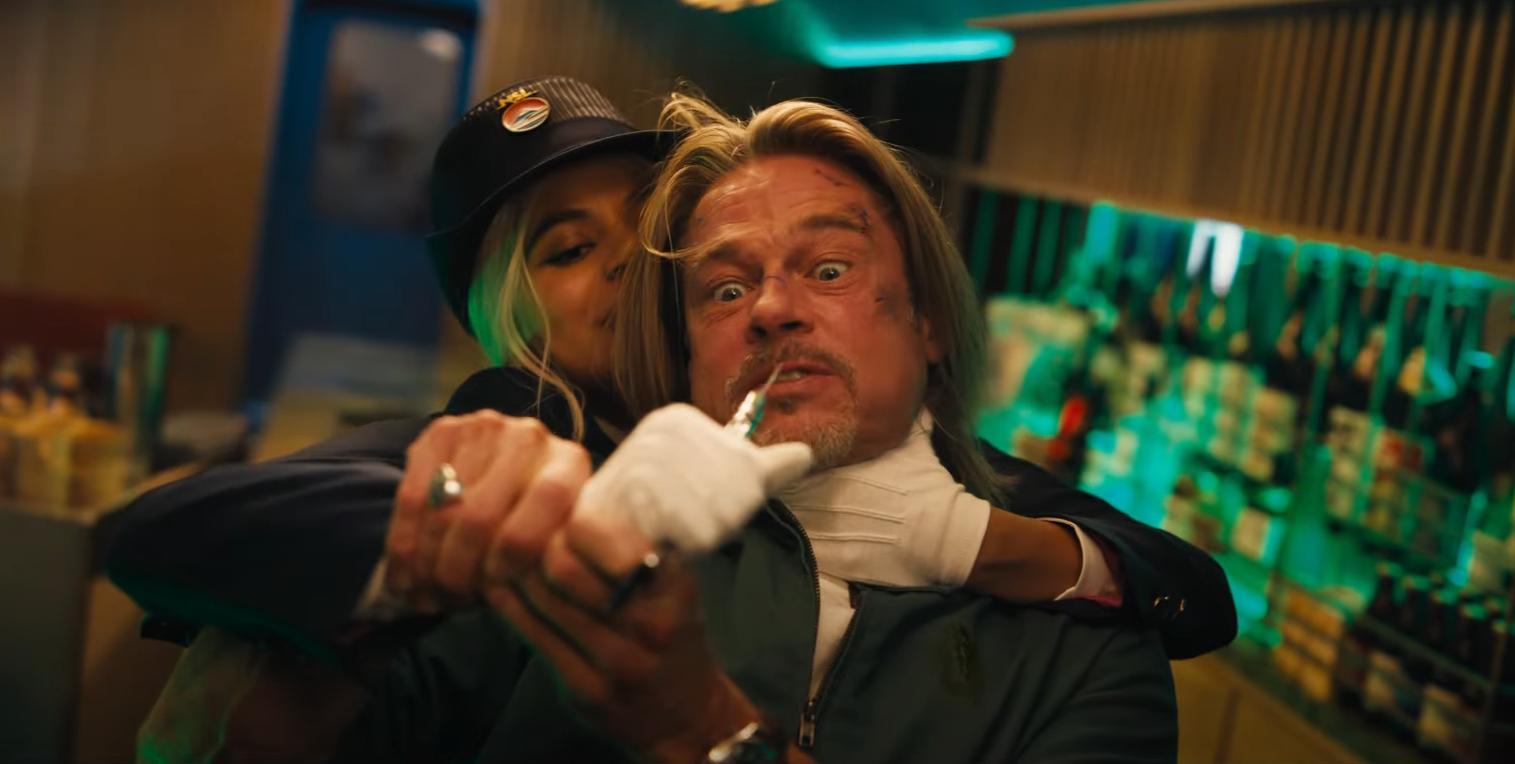 Brad Pitt's Bullet Train is soon to be released, and despite not being available to the public, its reviews from various platforms have been positive. Still, the movie has a 58% score on Rotten Tomatoes. It received positive reviews stating it combines the action of films like Kill Bill and comedy with eccentricities like Fast and Furious 8: Hobbs and Shaw.
Image via Sony Pictures
We know train movies are usually quite successful. Examples are the Korean film Train to Busan, one of the best zombie movies ever made. Another franchise that used train scenes was the Matrix in the last two sequels, Revolutions and Resurrection.
Brad Pitt's Bullet Train
Scores 
Average 
Brad Pitt's Bullet Train proves that movies using train scenes are entertaining. Many seem to like this movie's development and the fights that occur on a Japanese train, how a conflict between different assassins can escalate to new heights on this fast-speed vehicle.
Bullet Train's reviews place it as a wild and crazy movie. It is an action movie, but with a comic and funny touch. From the critics' perception, it reminisces Tarantino's style, as in Kill Bill movie. Nevertheless, the score it received on the website is not so positive. A score of 58% usually indicates a poorly-made job, but we must also remember critics' and audience's opinions can be very different. We will have to wait for its release in a few days to see what the audience thinks.    

Image via Screengrab
First Reviews Coming in 
The film has not been released yet and has had its first satisfactory reviews. According to Collider, the public will like this movie because it has a lot of everything. In this train ride, the audience will find action, bullets, confrontations with different assassins, comedy, madness, suspense, and even romance.
Positive Feedback on Brad Pitt's Bullet Train
Positive reviews are coming in for this movie from different critics on Rotten Tomatoes. Wealth of Geeks' Noah Berlastky says, "If you like rapid-fire dialog, solid action sequences, some brilliant cameos, and a lot of close-ups of Brad Pitt giving you his most winning confused-but-raffish smile, this should be a perfectly enjoyable way to spend 126 minutes."
Another comment was from Screen Anarchy's Mel Valentin. He posted, "Clean, easily followed, inventive action, copious amounts of blood-letting, slicing, and dicing, and almost enough suspense to carry Bullet Train to the inevitable stand-off between the surviving characters."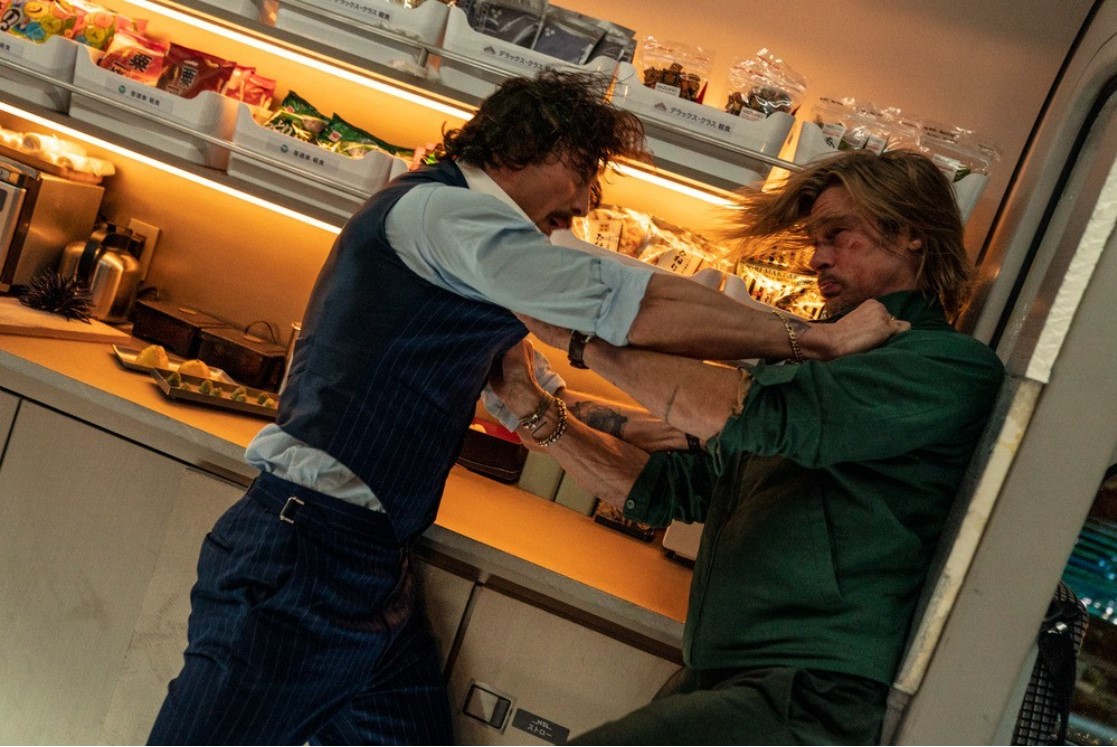 Image via Sony Pictures
"Rotten" Critiques
On the other hand, other experts are harsh in their opinions of this movie. They consider it messy and too bloody, criticizing director David Leitch's work and even calling it "cliché". Seattle Times' Soren Andersen wrote, "Leitch's emphasis on excessive and nearly nonstop stunt-filled action is hardly surprising. His lack of directorial discipline, however, is. The guy apparently couldn't help himself, piling on the action beats until they become numbing."
James Mottram from the South China Morning Post commented, "Brad Pitt rarely makes mistakes, but Bullet Train is a major misfire. A two-hour orgy of bloodshed tempered only by the occasional half-decent sight gag, it's a film that derails very early on."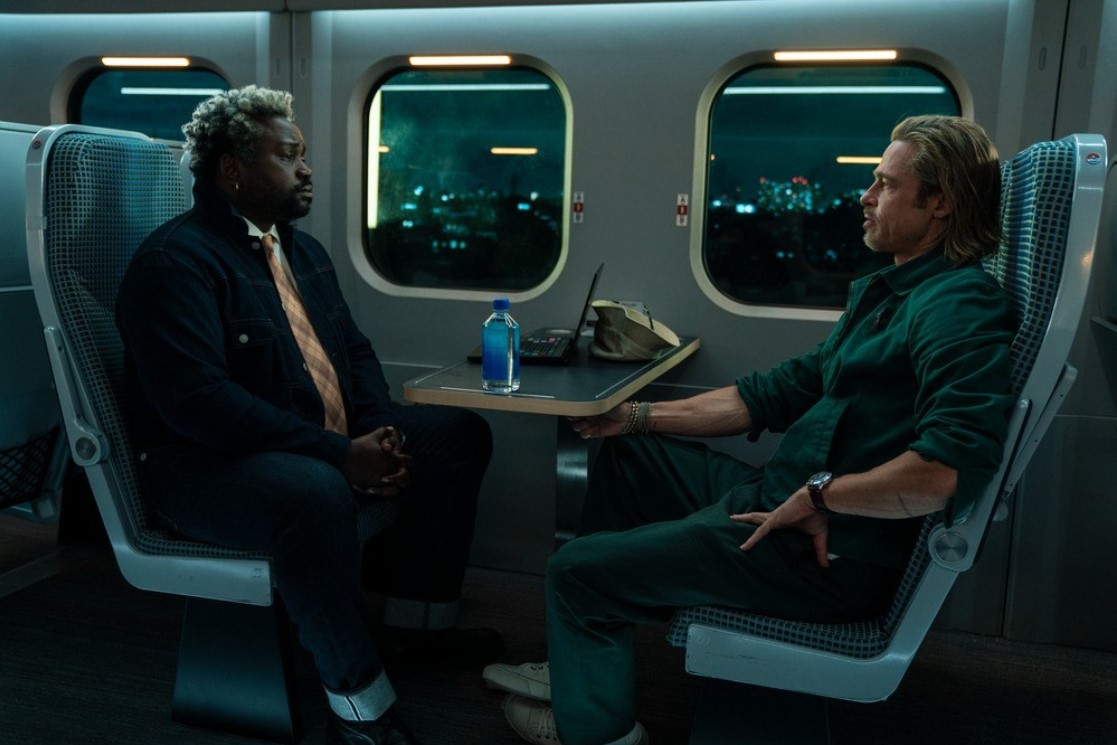 Image via Sony Pictures
Meanwhile, Guardian's Peter Bradshaw sums up his opinion in a single phrase, "This is a tourist ride to nowhere."
While the critics' reviews may be mixed, one thing they all have in common is their praise for Brad Pitt's work. Some call him a "wildly underused comedic force", "a perfect wisecracking assassin", and "a buff-and-tough movie god a wry, self-deprecating comedy star."
Bad Pitt's Bullet Train is scheduled to be released in the United States on August 5, 2022.
Featured Image via Sony Pictures
Leave a comment