Bones and All Film Star Says That The Movie Features Struggles Of The Young
Bones and All film unveils a bizarre kind of gory love bonding.
A romance story always has a form of struggle or conflict. The Bones and All film is no different. In this film, the viewers will witness a new level of sharing a common hobby that's a bit gory to digest. 
The Bones and All film male lead star and Dune star Timothée Chalamet gives viewers a gist of what is expected from the film. For starters, Bones and All film is a tale about lovers Maren and Lee, who decide to embark on a road trip across America while resisting their desire to indulge in human flesh. 
Bones And All Film Shocks Audiences with a Cannibalistic Twist
An unusual mix of horror and romance, Bones and All film features two seemingly normal teenagers who are romantically linked and set to go on a journey and resist their lust for eating humans. While this shocks every viewer, its director Luca Guadagnino said that this is not the movie's aim. This is what Guadagnino said in an interview with Slash Film. 
"We never wanted to go for the shock value, ever. We wanted to be consistent with the nature of the movie as a sort of morality tale in which you could see the struggle these characters go through in regard to their nature, and how they could overcome it or not. That's what we did." 
Stating a universal truth in storytelling and character development, Guadagnino further elaborated that being an outsider is also another theme explored in Bones and All film:
"I think somehow, one way or another, we all are, in a moment in our lives, outsiders of something. I think that's a very universal theme. I hope people can see that." 
In one way or another, the Bones and All film should deliver more than just cannibalistic feasts and hair-raising explicit and graphical slasher content usually seen in horror movies. The film also shows how to deal with inner demons and the challenges of accepting and conquering them.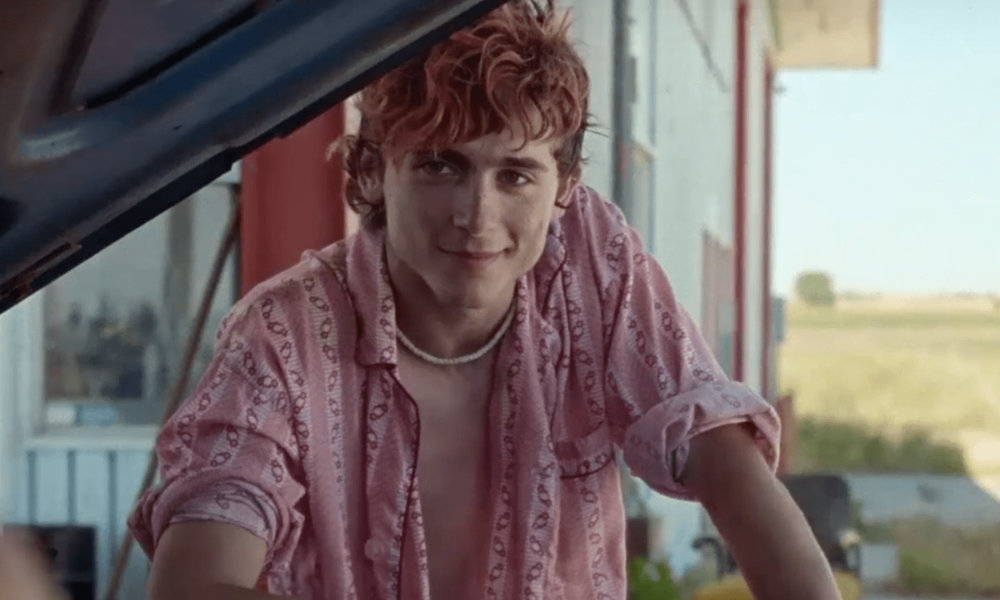 Image: MGM
What to Watch Out for in the Movie
While this movie is too gory for a love story, Guadagnino maintains that this is still a love story. The film, in its essence, is about discovering oneself while traversing a life journey. In the behind-the-scenes clip recently launched, Chalamet shares a glimpse of the role he will portray.
"My character is maybe self-stylized as an outsider being his identity into Maren's new. They're almost trying to sniff out if their new partner is safe."
Chalamet's words imply how Maren and Lee could explore the uncharted areas of trust and its deep connections with becoming vulnerable with each other. His words also connote the youth's struggles in finding their rightful place in the world. This just implies that Bones and All film is not just some ordinary horror flick. 
"I think it's an on-the-road love movie inspired by the weight we carry now as a younger generation," said Chalamet about Bones and All film. This concurs with his previous words during the Venice Film Festival that a "societal collapse is in the air" because the youth is very dependent on social media. 
This would be the second time that Timothée Chalamet and Luca Guadagnino collaborated on a project. Chalamet started in Guadadgnino's film adaptation of André Aciman's novel 'Call Me By Your Name'. The 2017 film won the Oscars for Best Adapted Screenplay. It also paved the way for Chalamet's Hollywood career.
Bones and All film will surely be more than what meets the eye. It'll be a story of frightening horrors covering other elements of life. Catch the movie in cinemas on November 23.
Paul is many things. He's a fan of anime, superheroes, and everything in between. He dedicates his downtime to annoying the heck out of his cats and dog.
Leave a comment