Marvel Executive Wants To Launch Blue Marvel In The MCU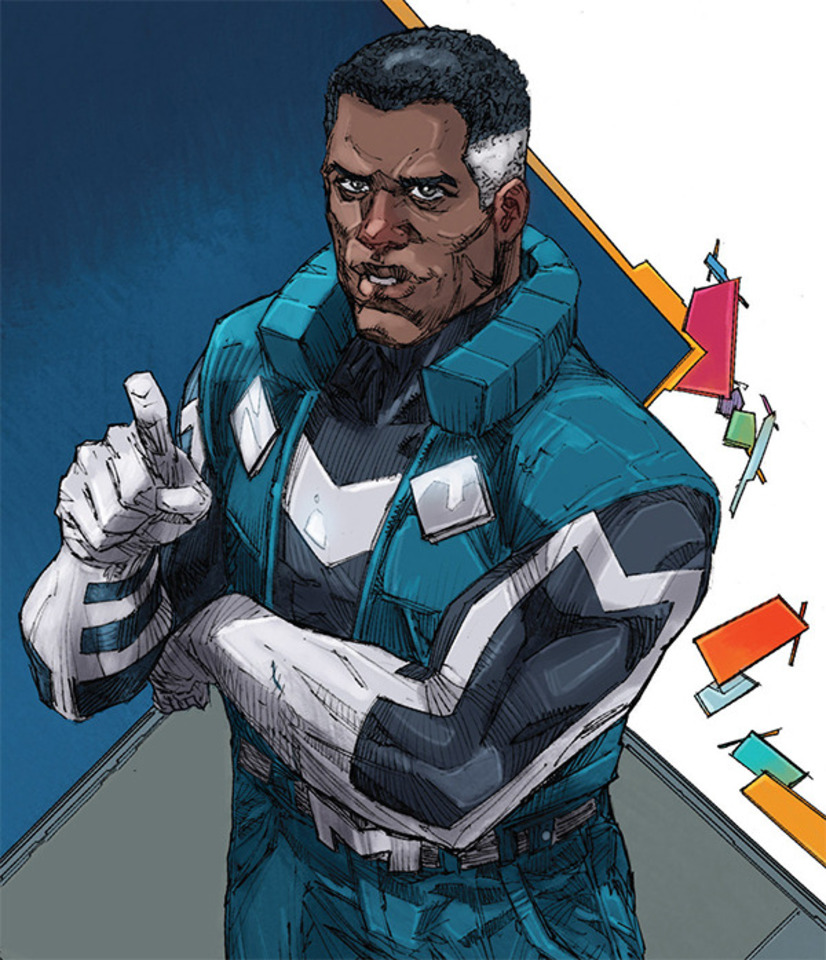 Nate Moore, Marvel Studio's VP of Production & Development, thinks it's time to include Adam Brashear (Blue Marvel) in the MCU. With Phase IV of the Marvel Cinematic Universe completed and Phase V about to begin, there are many questions about which heroes they will show us this time.
Considering that Marvel is revamping characters such as She-Hulk, Iron Heart, and Ms. Marvel, it is likely that superheroes who will contribute to defeating Kang the Conqueror will continue appearing. Let's not forget that Kang will soon appear in theaters when Ant-Man and The Wasp: Quantumania premieres in February. This would be Kang's first time in a movie, although he already appeared in Loki.
Image via Marvel Comics
Besides the new Captain America and the possible return of Vision, another character that might be included in the MCU is Blue Marvel. This is Marvel's version of Superman, and several executives want to bring him into film or series. If you are wondering why? The reason is that he has the same super strength and speed as DC's Man of Steel.
Blue Marvel in the MCU
Blue Marvel is an excellent option to appear not in movies and series. This character could be part of the storyline of the fight against Kang the Conqueror. Blue Marvel has powers over antimatter, super strength, and values and principles similar to Superman's. At least, that's how Nate Moore told Deadline on the Crew Call Podcast. The Marvel executive wants to bring this character to the MCU.
Blue Marvel's appearance in the MCU could imply that they want to organize the whole team completely. First, we have the appearances of young characters, such as Iron Heart and Ms. Marvel. Then, a new Captain America, She-Hulk, and the possibility of gathering The Marvels. Perhaps Blue Marvel would get a series first to explain his origins before he moves to the big screen.
Image via Marvel Comics
WandaVision's Teyonah Parris wanted to bring Blue Marvel to the MCU to become Monica Rambeau's love interest. She even said the idea of having Blue Marvel and Monican Rambeau as an on-screen couple was "pretty spicy."
Who is Adam Brashear?
Adam Brashear is Blue Marvel's true identity. He is not actually on Earth. Although he was born on Earth, an accident with experiments involving dark matter gave him incredible powers. This caused him to travel through space. It is a similar story to that of Captain Marvel.
Blue Marvel has a rather vital aspect: he does not tolerate injustice. Just as he appeared for the first time in the comics, his sense of duty is just like Superman's. That and the strength he possesses make them call him Marvel's Superman, who, according to many, is the only one in the entire universe who can fight with DC's Man of Steel.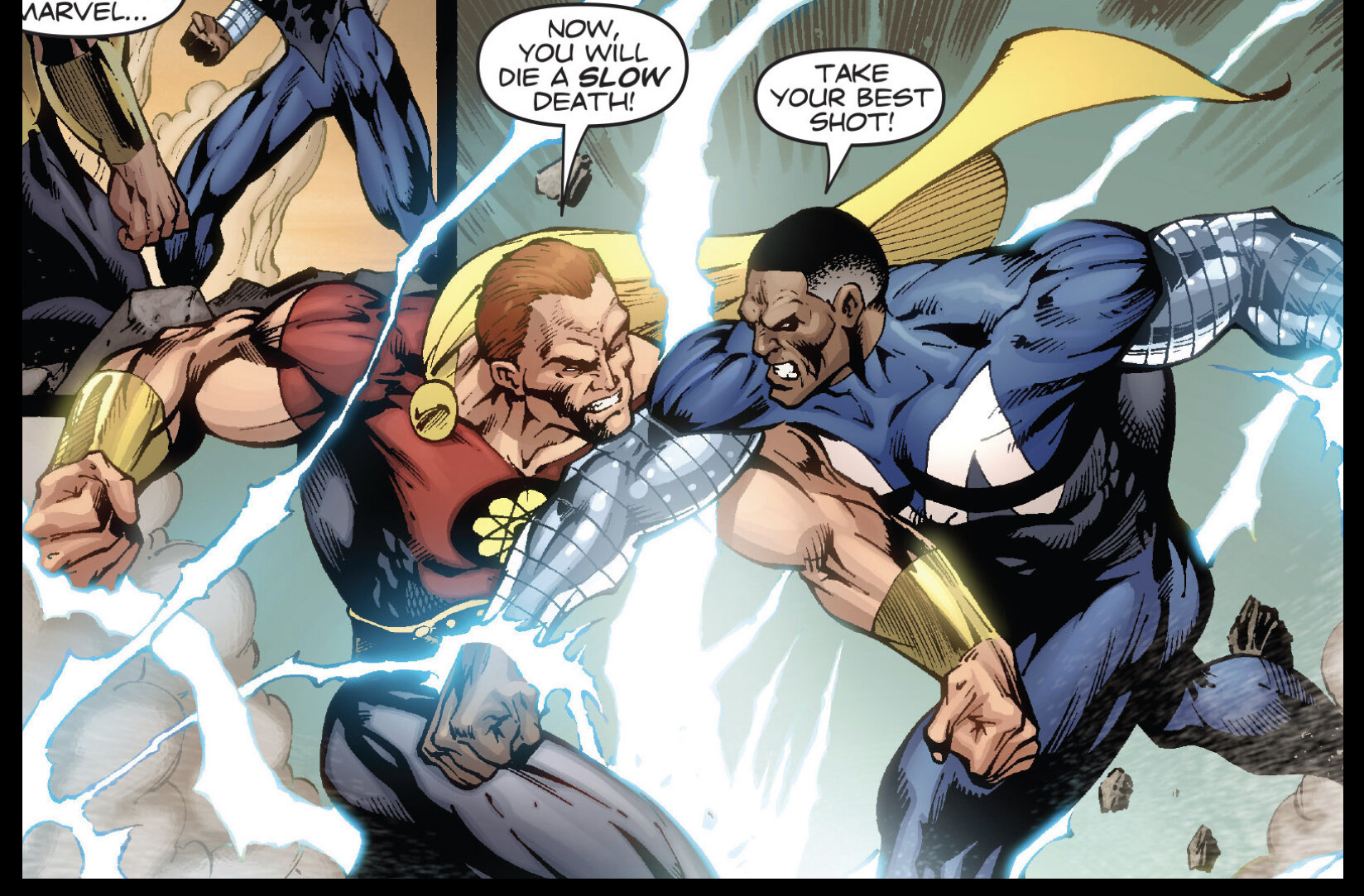 Image via Marvel Comics
The appearance of Kang the Conqueror in the MCU may also be the open gate for Blue Marvel to enter. Considering Blue Marvel can travel between universes, he is also a galactic being, just like Kang. For this reason, his inclusion can be part of Marvel's Phase V productions.
His powers are varied. Blue Marvel can travel in space. He also possesses invulnerability and super-strength. Blue Marvel can absorb dark matter energy. It is similar to Superman with the Earth's sun, which is considered the source of his powers.
Blue Marvel could appear in the Secret Invasion series as a recurrent character or join The Marvels. For now, we can only theorize what Blue Marvel's entry in the MCU will be and wait for official announcements.
I am a circus aerialist influenced by Dick Grayson and Spider-Man. Fortunate to write about the characters that inspired me. I also have a Bachelor's degree in Political Science and a Master's degree in International Trade.
Leave a comment