Black Panther 3 – Producer Says Ideas Are Being Discussed
Marvel is on the brink of releasing the second instalment of the Black Panther films, titled Black Panther: Wakanda Forever. This follows the overwhelming success of the original 2018 film, Black Panther, which featured the late Chadwick Boseman as T'Challa. However, even though they haven't released the sequel yet, they're already talking about a third entry. According to Nate Moore, the producer for Marvel Studios, the team has started discussing ideas for Black Panther 3. Of course, this early in the film process, these ideas are likely to change. However, it's great to see that they're already planning a third entry. Clearly, Marvel and Disney have high hopes for the franchise.
Originally, fans first met T'Challa during the film Captain America: Civil War. Like the other Marvel films, this was part of the Marvel Cinematic Universe. However, it took two more years for T'Challa to get his own solo movie with Black Panther. In this film, we saw T'Challa go back to Wakanda after his father died. He was the next in line to the throne of the kingdom. But, this wasn't without difficulty, as Michael B Jordan's character Erik Killmonger battled him for the throne.
Naturally, fans loved the movie, and it made more than $1 billion in box office revenue. Critics also adored it, as it was the first time the Academy Awards nominated a superhero movie for Best Picture. If that wasn't enough, it had a huge cultural impact, being one of the first major African-American superhero films that dealt with explicitly African culture. So, a Black Panther 3 movie seems pretty inevitable.
Black Panther 3 News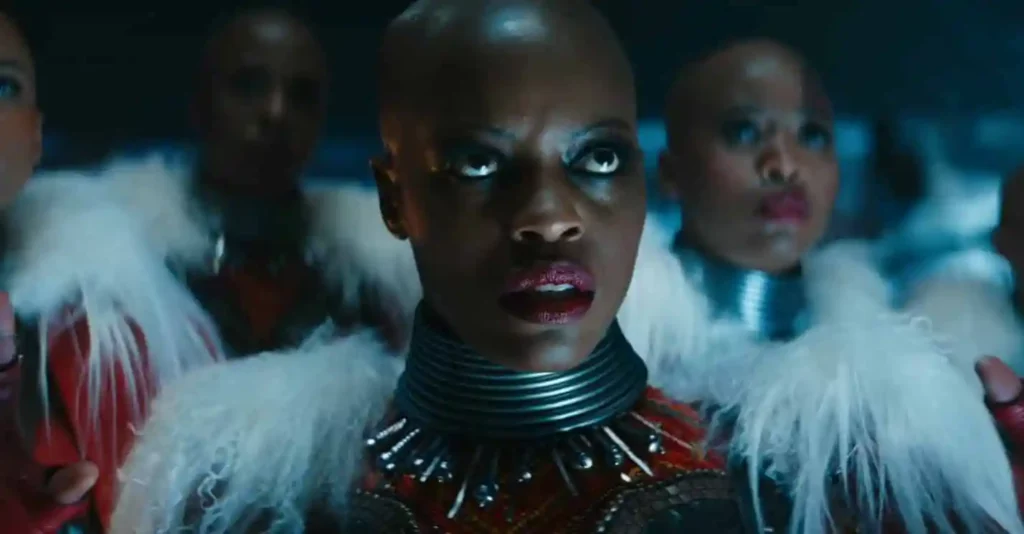 Image: Marvel/Disney
Sadly, in 2020, lead actor Chadwick Boseman passed away after suffering privately from colon cancer. As a result, the writers of Wakanda Forever were forced to alter the film to consider this loss. The film changed focus to characters like Danai Gurira's Okoye, Angela Bassett's Ramonda, and Lupita Nyongo's Nakia. It also centred on other women from the fictional country of Wakanda.
In Wakanda Forever, the citizens of Wakanda must battle as Namor attempts to invade the country. Early reviews of the film have been overwhelmingly positive. Naturally, many of them praised how the film dealt with Boseman's death. During the film's promotion, producer Nate Moore spoke about a potential Black Panther 3. He stated that they'd discussed ideas for the film. However, the studio is waiting to see how audiences react to Wakanda Forever before making any concrete decisions. In his own words:
That's a great question. To be honest, this is not me trying to not answer the question. We really want to see how audiences receive the film, and I think Ryan's really interested to see how the film plays before we decide. There are certainly ideas we've floated around of what a third film could be if we get to make it. But until the movie comes out, we're a bit superstitious in that way. We don't want to count our chickens, because you never know what's going to happen.
Ironheart Series Disney+
Image: Marvel/Disney
Of course, we're still far from Black Panther 3 even being written, let alone released! However, it's exciting to know the writers are starting to brainstorm ideas. Additionally, Wakanda Forever is just the second entry into the greater Black Panther franchise. Riri Williams plays Dominique Thorne in the film, and it's likely she'll appear in a potential third movie. Also, Thorne will star in her series, titled Ironheart, for Disney+. According to rumors, Marvel is also developing many other shows in the Black Panther universe.
Currently, it's unclear who the next Black Panther will be. However, it's rumored that Shuri will take this title. If this is true, Black Panther 3 will likely focus on what it means to be a female Black Panther. Additionally, there are also suggestions that Doctor Doom will appear in Wakanda Forever. If so, maybe Black Panther 3 will focus on the battle between Shuri and Doom. Whatever happens, it's clear that Marvel and Disney have high expectations for the franchise.
Hi! I'm Arvyn, and I'm an English teacher from the UK. I've been teaching English online for over 4 years to students from all across the world and all ages. Outside of work, I'm a huge fan of reading, video games, and playing with my adorable kitties. See ya!
Leave a comment