Black Adam First Look Introduces The Rock's Most Brutal Character Yet
Well, DCFandome started off big. Really big. Like "One of the biggest stars in Hollywood" big. The Rock! During last year's DC Fandome, the Black Adam panel was one of the biggest surprises, revealing not just the first artwork of the title character, but the Justice Society members joining him. Doctor Fate, Atom Smasher, Cyclone, and Hawkman. Now, for the first look of Black Adam, the actors playing those roles finally get to talk about the movie. Oh, and we got a brutal scene.
The Big Takeaways from the Black Adam First Look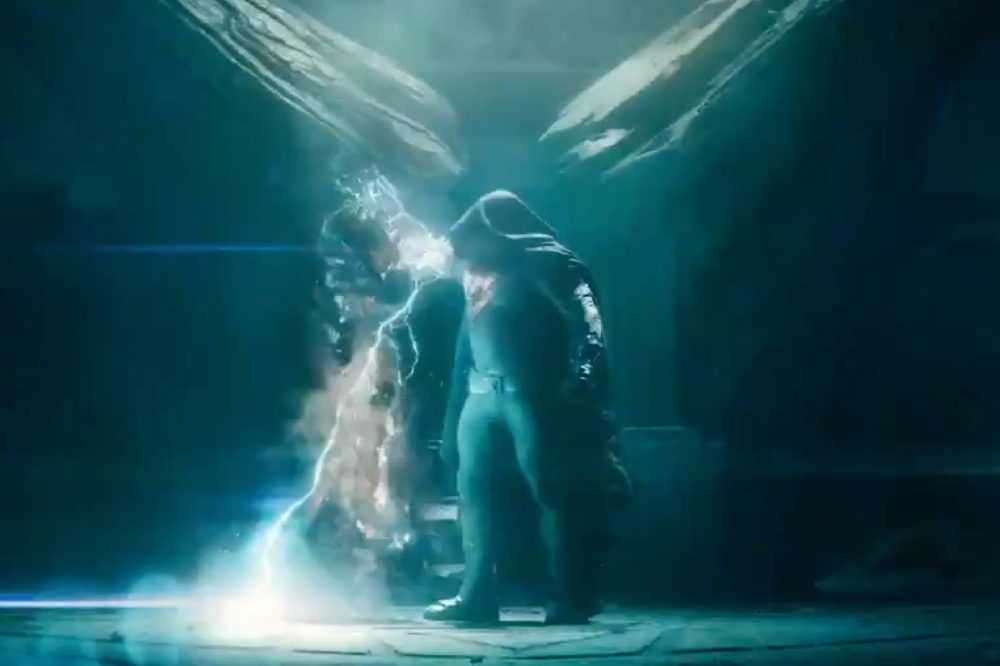 (Image: Warner Bros)
The segment started with Pierce Bronsan looking back on his experience playing James Bond. Those films, even by today's standards, were enormous. But according to Bronson, this is the biggest film he's ever made. As he talks about the movie, we get behind-the-scenes footage and concept art that shows just how massive Black Adam's scale truly is. It's big. And everyone involved looks immensely proud.
However, we're not here for concept art this time. We want footage. Well, considering that Black Adam wrapped filming only a couple of months ago, it's amazing we got any finished scenes at all. But we did get proves that the Rock isn't holding back. The first thing we see Black Adam do? BURN A DUDE ALIVE FROM THE INSIDE OUT!
The Black Adam first look gets more badass, when mercenaries open fire on Black Adam. But Adam just catches a bullet and looks at it in curiosity. The wizard Shazam imprisoned him in the Rock of Eternity a few thousand years ago, so guns are new to him. However, the scene cuts off just as he starts to rise into the air.
Also great? The archeologist who sets him free does so in a way that comic purists will appreciate. She whispers, "shazam."
Does the Black Adam first look footage electrify you? Do you think it rocked? Tell us your thoughts below!
(Featured Image: Warner Bros.)
Roman Colombo finished his MFA in 2010 and now teaches writing and graphic novel literature at various Philadelphia colleges. His first novel, Trading Saints for Sinners, was published in 2014. He's currently working on his next novel and hoping to find an agent soon.
Leave a comment