The Best Movies of 2013 – A Refreshing Mix of Originality and Adaptations
We have had a busy few years when it comes to movies. From the rise of straight-to-streaming and dozens of delays, each new title seems to be lost within the whirlwind of post-coronavirus releases. But if we go back a little bit further, the years start to feel more distinct again. As we go through the past few decades of film releases, we're picking the best of each year. Here is our list of the best movies of 2013, which was a year of decent adaptations, exciting sequels, and even an original tale or two.
The Best Movies of 2013
In going through a list of the hundreds of films released in 2013, I was surprised to realize just how long ago some of them premiered and amazed that I had managed to forget about quite a few of them. 2013 has some fantastic film choices. But, to be honest, I was surprised to see just how many awful movies also came out that year. Fortunately, this list isn't here to remind you of the bad ones or criticize some serious attempts at filmmaking. Let's focus on the good stuff, folks!
The Wolf of Wall Street – Paramount Pictures
It's always fun to start a list of the best movies of a certain year with a controversial pick. The Wolf of Wall Street, the Martin Scorsese-directed biographical film of the real-life Jordan Belfort, was certainly a movie that makes people talk. It was crude, with plenty of its time focusing on sex, drugs, and the stock market. And while it might be easy to dismiss this film as another movie looking at the extravagant lifestyles of the rich and handsome, it manages to become much more than that.
Leonardo DiCaprio has played some great roles in his lifetime, and people wanted him to win that Oscar for ages. Sure, he was great in The Revenant, but this is the film that should have gotten him the trophy. Belfort's persona consumes him, and you can't help but hate his character while simultaneously not wanting to keep your eyes off of him. Margot Robbie and Jonah Hill also do well at keeping us entertained. Ultimately, it thrives for its ability to show us just how intricate the world of the high-stakes stockbroker is. Work hard, play hard. Right?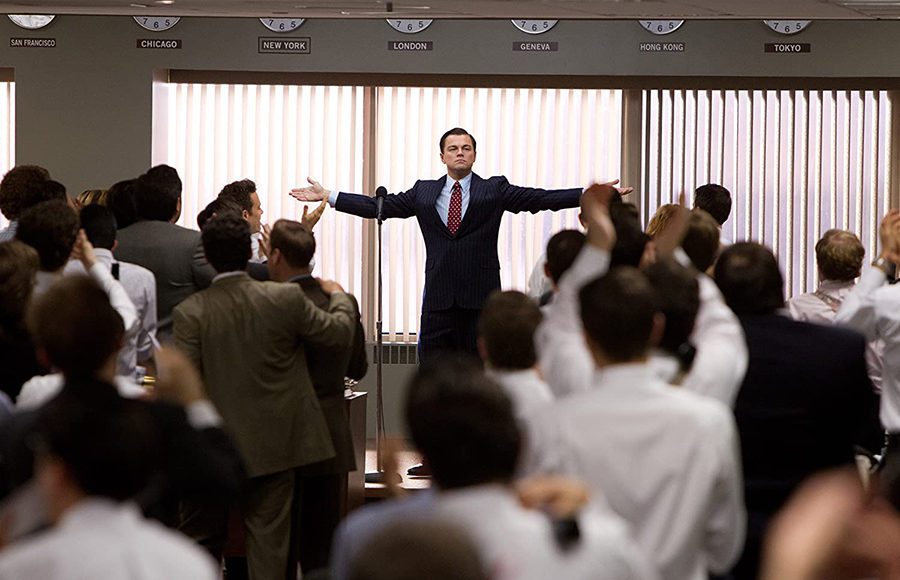 Image via Paramount Pictures.
Prisoners – Warner Bros. Pictures
Denis Villeneuve is the director dealing with the ginormous task of adapting the upcoming Dune. If any film were to give us faith in his skills, leaving us saying, "Yeah, I'd watch anything that man puts out," it's Prisoners. The thriller stars Hugh Jackman and Jake Gyllenhaal as they try to uncover the mystery behind the disappearance of two children, including the son of Jackman's Keller Dover.
Jackman, and especially Gyllenhaal, shine in these roles that provide us with an intimate look at what happens when the ultimate tragedy occurs. But Paul Dano also steals the show with his raw portrayal of Alex Jones, a man accused of being the one to take the kids. It's tough to talk about the film without giving anything away, but this pick on our list of the best movies of 2013 is sure to blow you away if you haven't had the chance to watch it yet.
Iron Man 3 – Marvel Studios
The Avengers released in time for our best movies of 2012 picks, but Iron Man 3 quickly had us remembering why any of these Marvel Cinematic Universe films matter. It's still easy to remember the buzz surrounding this film from comic book fans and casual viewers alike. It perfectly finishes the solo films of Tony Stark while giving us exciting plot twists and character arcs that the MCU was still getting used to at the time.
Many comic book adaptations dropped in 2013, including Man of Steel and Thor: The Dark World. While we'd usually gravitate towards these genre films for our picks, Iron Man 3 is the one to really deserve the spot in this busy year for movies. We know Tony better than most characters, and this one solidifies why we care so much.
Image via Marvel Studios.
Her – Warner Bros. Pictures
My personal favorite of the year, Her, is Spine Jonze's screenwriting debut. Joaquin Pheonix stars as Theodore Twombly, a man going through a divorce who is nowhere near ready to accept the life that he needs to build without his ex, Rooney Mara's Catherine Klausen. When AI technology starts to give the world new opportunities for intimacy, Theodore falls in love with Samantha (voiced by Scarlett Johansson.) But even artificial intelligence deserves its own agency, and Samantha is more than a voice meant for Theodore's pocket.
Her is a painful and introspective film about what it means to love and fight for yourself. On first viewing, it's easy to sympathize with Theodore and root for his artificial relationship. But once you've sat with the themes presented in the movie, it slowly becomes clear that healing needs to happen on its own, and pain needs to be felt. Relying on the next best thing isn't what anybody deserves, and especially not Samantha.
Snowpiercer – CJ Entertainment
We all know Bong Joon-ho from Parasite, arguably his masterpiece and undoubtedly one of the most original films in ages. But the director has a long list of other fantastic films, including Snowpiercer. This movie is based on a French graphic novel and takes place within a list of other adaptations, including the recent TNT series of the same name. Each follows the tale of the circumnavigation Snowpiercer train, designed to keep humanity alive while an ice age keeps the rest of the planet from being habitable.
Despite taking place on a single train, the film tackles themes such as class separation, elitism, sacrifice, and guilt. Chris Evans' Curtis Everett finds himself leading the revolution of the tail section of the train, encouraging his fellow cabin mates to fight their way to the front. They'll only uncover more secrets and reasons for rage as they move closer, and it's captivating all of the ways through.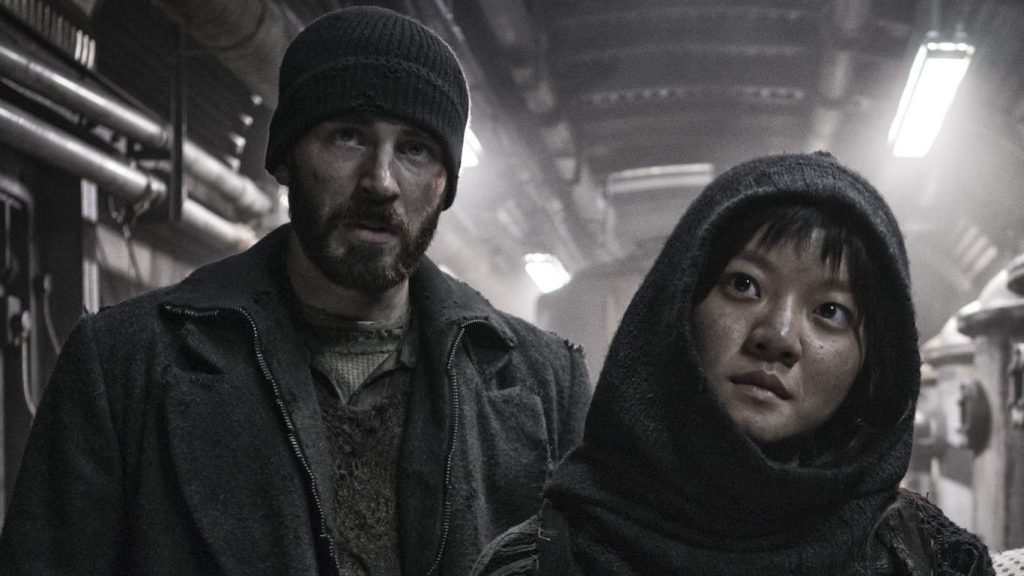 Image via RADiUS-TWC.
Rush – Universal Pictures
Rush is a biographical sports film that focuses on a rivalry that many non-Formula One fans may have never heard about. Despite lots of unfamiliarity with the real-life source material, it draws us into one of the most intriguing rivalries in sports. James Hunt (Chris Hemsworth) and Niki Lauda (Daniel Brühl) respect each other, but their passion and drive for the sport make them hungry to defeat the other. The film will follow the unforgettable moments of their motor-racing careers and their dramatically different personal lives.
I must say, I am not a sports fan in any way, shape, or form. Typically, sports-based films don't do much for me, and I forget about them seconds after turning them off. But there is something incredibly unique about Rush that makes it unforgettable no matter how many years pass by. Maybe it's Brühl's effortlessly captivating take on Lauda or the way that it leaves you respecting their desperation for winning, but the Ron Howard-directing film will stick with you.
The Hunger Games: Catching Fire – Lionsgate Films
Whether you love or hate the Young Adult adaptation genre, Catching Fire is one of the best that there is. It takes on the journey of Katniss Everdeen's re-entry into the Hungers Games competition while also dealing with the sparks of a starting revolution. Not only does Francis Lawrence flawlessly lift the words of Suzanne Collins's novel off of their pages, but it also makes for some damn good cinematography. The acting, especially by Jennifer Lawrence (Katniss) and Josh Hutcherson (Peeta Mellark), is a major improvement from their performances in the first film, as they've clearly stepped inside their characters.
What sets this film apart from other attempts at YA adaptations is its fearless approach to combining mental health repercussions from the dystopian events with the glitz and glamor that we can't help but be sucked into, similar to how they attract The Capitol to the games. The on-screen version of the 75th child-killing event conveys its atrocities and gives us reason to follow the rebellion. It is braver than most stories targeted towards teenagers but remains a marketable movie. If the first Hunger Games doesn't make you want to read its source material, then this one will.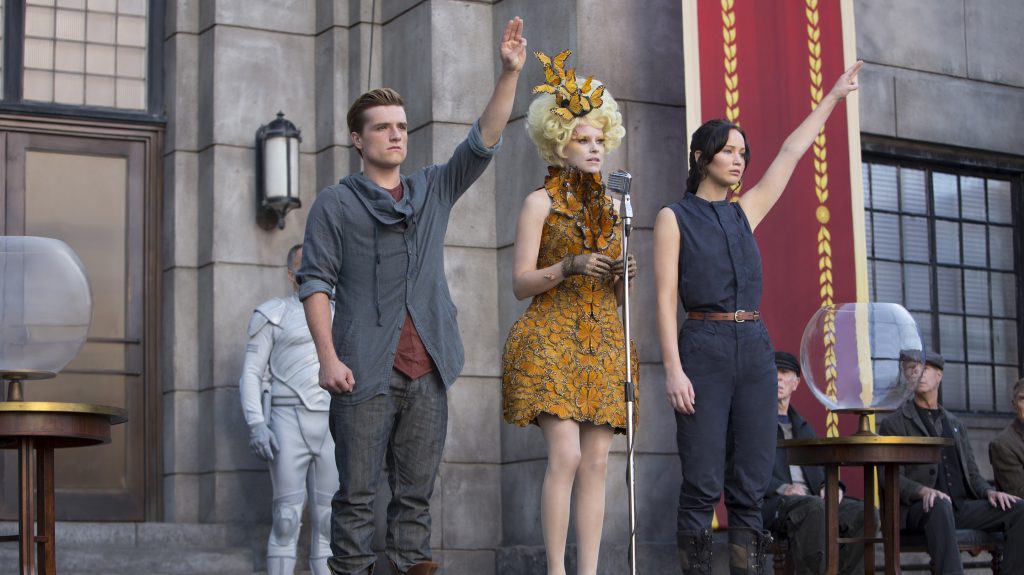 Image via Lionsgate.
12 Years a Slave – Fox Searchlight Pictures
12 Years a Slave follows Chiwetel Ejiofor's Solomon Northup, a free man living with his family in New York. Unfortunately, it's 1841, and America was nowhere near being a fair place to live for anybody, and especially not African-Americans. Northup is kidnapped and forced into years of slavery, spending his time fighting his way back to freedom.
It takes great courage and filmmaking skills to approach the topics covered in 12 Years a Slave with as much truth and impact as this movie does. Steve McQueen crafts a memoir's adaptation that covers years' worth of horrors and desperation, and it leaves us with a heavy heart and the desire to learn more about the past. The film is supported by breathtaking performances, especially by Lupita Nyong'o's Patsey. This is one of the best movies of 2013 that's worth remembering.
Short Term 12 – Demarest Films
Another great film from 2013 with the number 12 in the title, Short Term 12, is a refreshingly honest look at the mental health system. The independent drama stars Brie Larson as Grace Howard as she works in a group home for youth. Each of the lives that she faces has its own unique backstories, but when she meets Kaitlyn Dever's Jayden Cole, she realizes that she has demons of her own that she can't keep putting off.
Directed by Destin Daniel Cretton, the film gives us a combination of uplifting freedom and heartbreaking realities. It is a film that exists on a much smaller scale than every other pick on this list, but it's not something that should be missed.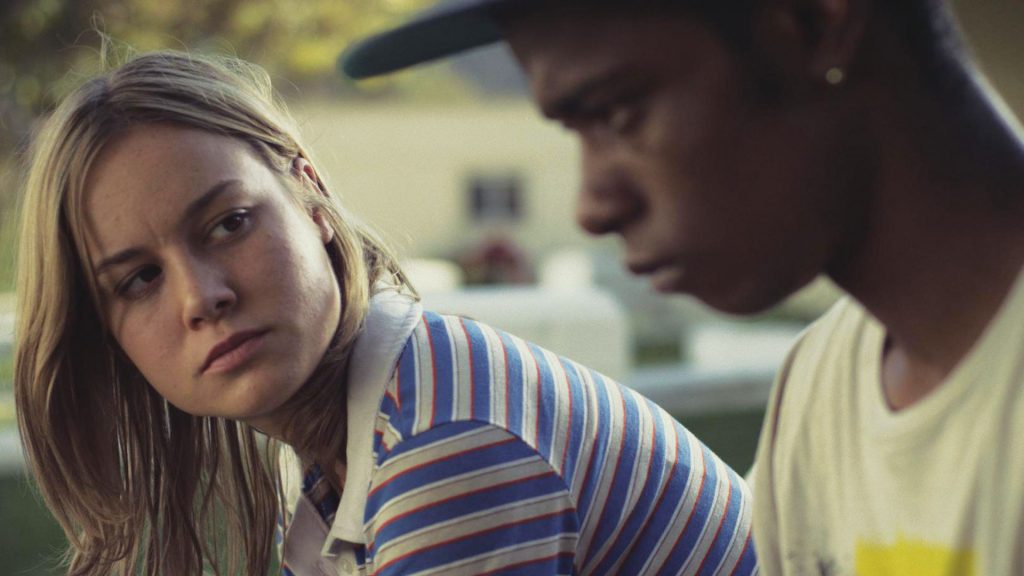 Image via Cinedigm.
Honorable Mentions From The Best Movies Of 2013
There were many movies released in 2013 that should have been made into something worthy of grabbing a spot on our list. Like the other comic book adaptations mentioned above and additions to other franchises like The Hobbit and Star Trek, the year was filled with almost-good movies and great films that should have been greater.
Baz Luhrmann's polarizing The Great Gatsby almost landed a spot on our list for the unforgettable score and costuming. Still, it just barely missed the mark in adapting one of America's most well-known novels. Other films, like The Purge, inspired thrilling premises but couldn't reach their full potential. And then there's the hilarious We're the Millers, who we have a few ragrets about leaving off the list.
Readers, did we include your pick for the best movies of 2013? Let us know what you would have added (or excluded!) in the comments below.
Featured image via Marvel Studios.
Meghan Hale is the kind of movie lover that has a "must watch" that is a mile long... and growing. When she isn't talking about the latest film and television news she is writing one of her many in-process novels, screaming film trivia at anybody who will listen, and working as a mental health care professional. Follow her on Twitter @meghanrhale for some fun theories and live reactions to all things entertainment.
Leave a comment